I must start things off by thanking Frank for sitting in for me last week. His take on the week's heroes was a masterful gem, delivered by the Cincinnati Kid himself. If only his home town Reds could bring it with such aplomb, but that's another post for another time.
As for this week's heroes? Welp, I have a serendipitous stew of classics. All good ones, because we need to keep mining for memorable conclusions inside our sheltered existences. A reminder that the great big world outside is still humming a worthwhile tune, delivered up by peeps who understand what matters most of all.
And now for our heroes . . .
First things, Bronx. And while the Yankees haven't played a game this season, their pinstriped slugger Giancarlo Stanton is still hitting home runs. So far, Stanton has delivered up more than 12,000 face shields to medical professionals in New York and Southern California. He has been working with his agents Joel Wolfe and Brittany Peiffer and Voodoo Manufacturing to get the job done for those individuals on the front lines. Plans for more are currently in the on deck circle, to the tune of 3,000 more face shields. So maybe the MLB gets a season, and maybe they don't. But Stanton? He's already getting MVP votes from this writer.
Ann Darby is throwing up her hands and saying to hell with this whole social distancing business. But it's okay, because her hands ain't balled up into fists, ready to punch someone's lights out for taking the last twelve pack of TP. No, Darby is looking for the culprit who did right by a family member recently. It seems a mystery man took to mowing the lawn of Darby's blind mother, Rebecca. And while the random act of kindness was captured by their Ring doorbell, the good Samaritan is still at large. Because he did this good deed? Just to do this good deed. And maybe Darby ends up finding him through her social media hunt, but maybe this case grows cold. But really, who am I kidding? This story leaves us all with a warm feeling inside. Where it counts most of all.
Don't get me started on which fast foodie franchise serves up the tastiest chicken sammie, because I'm going with Popeyes every day of the week and twice on Sundays (Since that other chicken sandwicheria doesn't do Sundays). But there's so much more to love about Popeyes than their spicy dishes. The restaurant recently announced it will be offering struggling musicians a stage to call their own: In their ads. Those with the time and the rhyme can apply their method to the Popeye's jingle. And if it's booms, Popeyes will use it in their national ad campaign. THAT is maximum flavor right there. (Thank you to Screen Chow for the righteous get).
And we have our late inning rally brought to us by the lovely Dale over at A Dalectable Life. Who supplies with not one . . not two . . but three (Yeah, count em) stories that round up this week's gallery. These three beauties in one help to provide us with the necessary propers inside a pandemic whose uppercut would make the legendary Joe Louis shudder.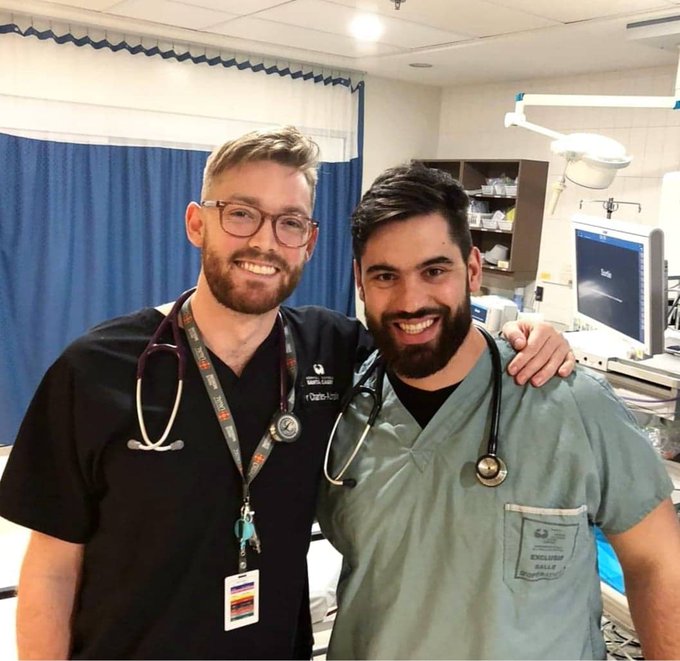 Laurent Duvernay-Tardif reached the top of the sports mountain back in February when the right guard won the Super Bowl with the Kansas City Chiefs. It will be a good story for his grand-kids, to be sure. But it's not going to be the story of his life, because Laurent is a medical doctor; just the fourth such doctor to ply his wares in the league. And while he hasn't completed his residency yet, he was given the opportunity to man the front lines when Quebec lifted restrictions on medical students and recent graduates. The dude stepped right up, no questions asked.
"I had already wanted to, but when it's real, it hits you, the gravity involved. Now, the discussion shifts from 'I want to go back' to 'how am I going to go back?'" he wrote. "I discussed with my girlfriend whether we will continue to sleep in the same bed or live in the same apartment. These conversations made me realize even more the sacrifices that people in health care, on the front line, are making."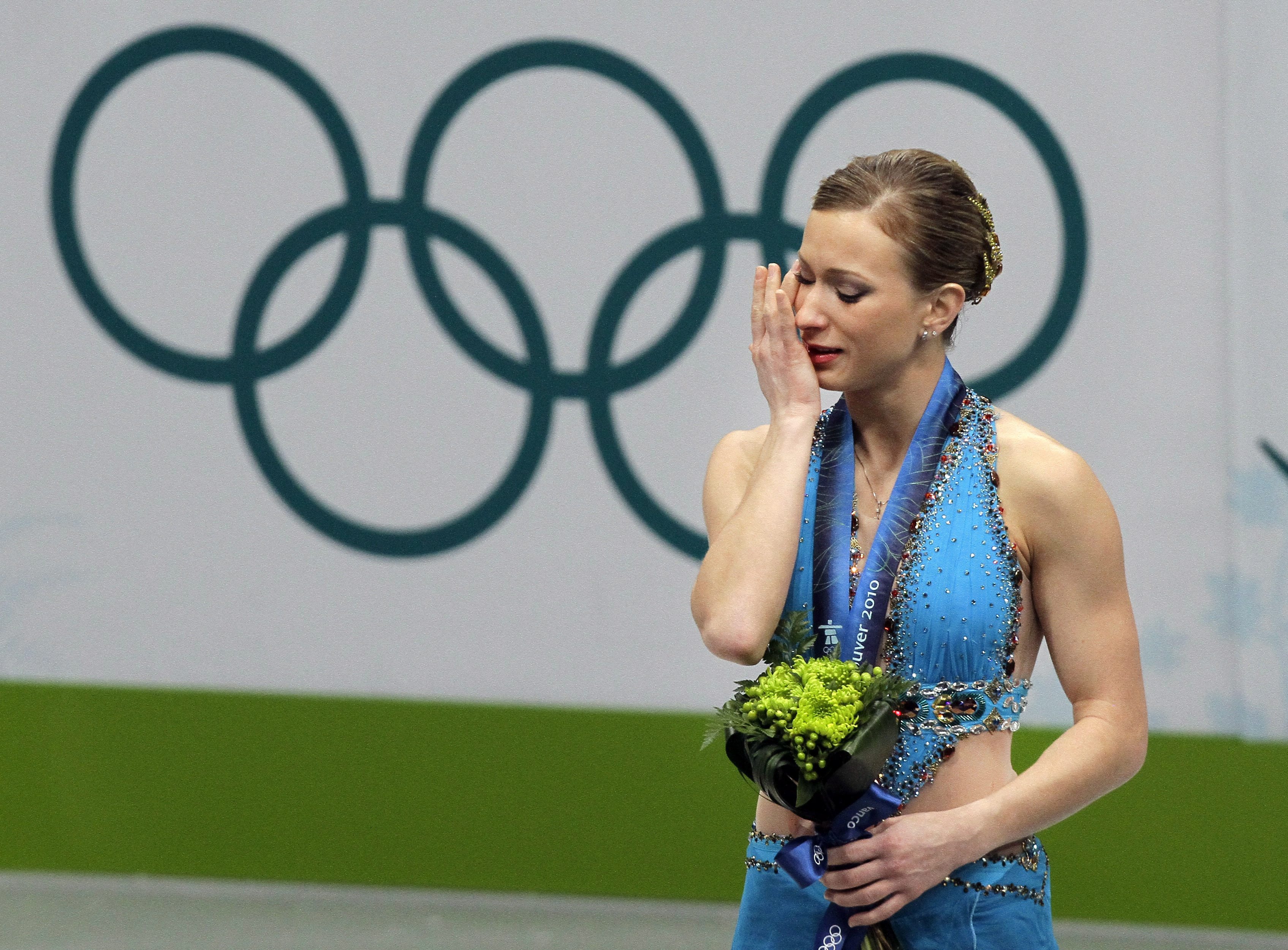 And then there's Joannie Rochette, a former world class skater whose trophy case includes an Olympic Bronze, a World Silver and six Canadian World Championships. Her mother never got to see her win that bronze medal in Vancouver in 2010, having died of a heart attack a few days prior. But Rochette prevailed on that night, thanks to the lessons her mama taught her. And she just recently graduated from medical school and is off to the front lines to make her difference . . inspired by those very same lessons.
"I always wanted to do this, and that's why I applied to health sciences when I went to CEGEP. My mom was a nurse's aide and I went with her to care homes when she went to feed residents," Rochette says. "The way she saw medicine, and doctors, is really what brought me here."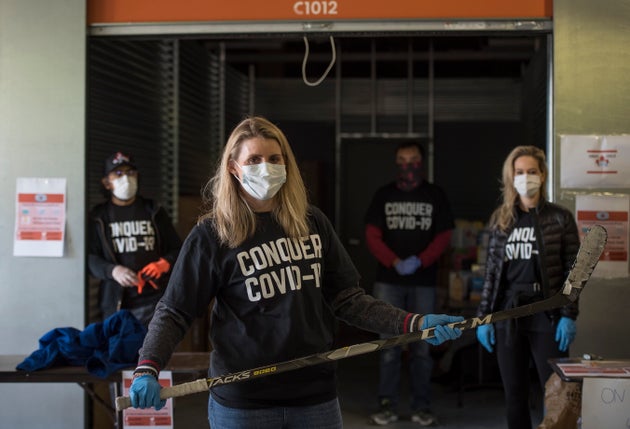 And finally, we have Hayley Wickenheiser, a four time Olympic gold medalist in hockey for the Canadian national team. She's widely considered the greatest female hockey player in her country's history, but it's what she has accomplished away from the ice that lands her in this spot.
Wickenheiser is a dynamo, having worked as an assistant director of player personnel for the Toronto Maple Leafs since 2018. And oh yeah . . she just so happens to be graduating from medical school this summer. She was working on an ER rotation in Toronto when COVID-19 hit, and has been digging in her skates ever since; coordinating PPE supply drives across Canada.
"It has forced us all, I think, to reevaluate what's important moving forward. Also just how important being prepared is. I think it just highlights all the areas we forget about in life. But you're grateful, also, for not having to live on the street or struggle through. Just an overall feeling of gratitude."
Three kids, whose dreams got put to work inside this wickedly mysterious time. Their steps are simple, precious things, far removed from the roar of those sporting arenas that made them household names. But it's inside the quiet of their future lives that their most impactful differences are happening. And maybe there's no box-scores or trophies or trips to Disney World that come with these brave new worlds. But the answers to the questions, those are more abundant than ever. And they'll push forward in relative anonymity, in spite of the very real dangers. And they'll do so for the most beautiful reason of all.
Because they can.