A friend of mine once opined, "God blesses America so we don't have to," 
There's only one place in the world like us. And I know you're probably saying "Thank God for that", and with good reason considering the current box-score for the home team. But this isn't an apology piece for the wayward sons and daughters of democracy, since I think apologies have been relegated to packing peanuts. Nor is it a call to glory, in which I drape myself in red velvet, whitewall tires and blueberry pie. 
Yes, the weather forecast isn't great, but we've navigated some pretty rough terrain over the last couple hundred years and somehow we're still kicking. We can't behave as if we're impervious to the idea that our empire's cracks are showing but we can't pretend this all happened in a vacuum either. You can wonder aloud as to what Trump voters were thinking back in 2016, but make sure you save some of that indignance for the four in ten eligible voters (Yes, mostly democrats) who chose not to vote at all back then. And that's the sticky part of the label, isn't it? We're really good at passing the blame but when it comes to sharing in it? Not so much. 
But I'm not coming here to bury America when I'd much rather celebrate the things I dig about the place. And yeah, okay . . maybe it's pennies on the dollar's worth but I'm not interested in a king's ransom to begin with. 
In Quentin Tarantino's love letter to old Hollywood, he draws on the guilty pleasures of living life in the contiguous fifty. From Brad Pitt's muscle shirts to hippie chicks whose jean shorts provide you with a free show . . to boxed mac and cheese and drive in theaters. Sure, other places have the same stuff. But we've achieved Warhol status when it comes to transforming these staples into high art. It's the blessing of our cursed existence that our American 'might' now exists in the form of food, technology and entertainment. 
But hey, art is passion . . and it proves we still have a pulse.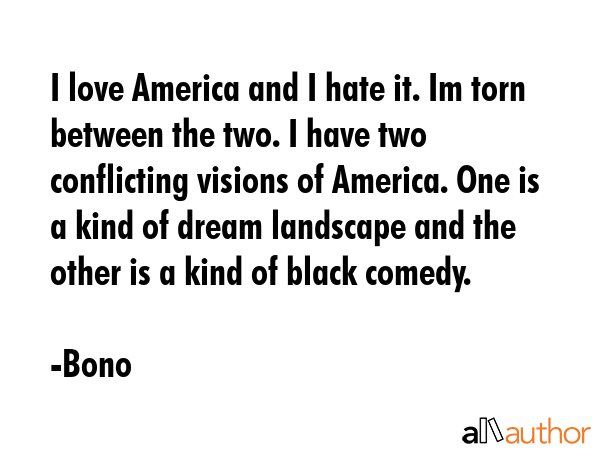 A top 10 list of some of my favorite things about America? In no particular order? Sure, why not . . .
Ventura Highway– As classic rock songs go, it's an all timer. And the band's name is America. Need I say more?  

Michael J. Fox– No matter how many times Canada tries stealing him, every '80's sitcom lover knows the truth. 

Football– Where else can you root for grown men to hit each other whilst you wager on it . . . whilst eating an oversized hoagie . . . whilst sipping on an oversized beer . . . whilst ignoring your oversized gut . . . whilst bogarting the term 'whilst' from the Brits? Hmm? Huh? Hmmm? 

Same day delivery!– Results may vary, so keep the receipt. 

Spray Cheese– Proof that we are God's favorite children. Or his least favorite children. I can't decide . . .

24 Hour Everything– You can get married, laid, divorced, fed, high and sobered up at any time of the day or night. 

Throwing peanut shells on the ground– In restaurants, ballparks and most public venues . . it's a thing. Try doing that in Madrid, where the penalty is death by shooting squad. 

Black Friday– Leave it to Americans to come up with a holiday that involves maxing out your credit cards. The Romans would be like "You gluttonous whores!". And we love it. 

The Grand Canyon– God created it so's Evel Knievel could try and jump it. And speaking of . . .

Evel Knievel– He was Elvis on wheels. 
Anyways, I hope Frank doesn't leave us. But if he does, I've got a grocery list ready for the occasion. 
Care Package for Frank

Twinkies
Yoo-hoo
Foot long hot dogs wrapped in bacon and deep fried (with Cheez Wiz on the side)
Alka Seltzer
Okay, so everything in my care package is food. Sue me. Which is such an American thing to say . . because we say it all the time, and we do it even more often than that. 
Imma close up shop with this thought. We've gone scorched earth on the idea of achieving a happy medium in this country, which is concerning, given the fact it's how the system is supposed to run. That's because we have a two party system in this country, and I'm not talking about democrats and republicans either. 
On the one hand you have the apologists: These folks believe we need to roll back every last misdeed, as if that was even humanly possible. I'm always amazed by their expectations of America, as if this country hasn't been straightforward enough in how it handles its business. Our government has committed genocide, laid waste to entire cities and sprayed bacteria over an American city as part of a germ warfare test program. We're no cupcake party.
And then you have the exceptionalists. It's a word I just made up, because . . democracy. This group preaches American exceptionalism, which is disturbingly precarious language to anyone who's reasonably familiar with fascism. They believe hubris is a constitutional right, division is a matter of course and opposition is treasonous. I'm always amazed by their expectations of America, because they behave as if citizenship is a get out of jail free card. 
Two parties, same short sighted mindset: Our 'equal' is better than yours. 
So yeah, we're a long way from better. But we're not done for, no matter what the oddsmakers are saying. Because if Biden can somehow pull out a victory in November and if a vaccine gets to market and delivers the results we pray it can and if Tom Brady ever starts acting his age . . well then maybe this latest chapter of our American nightmare will have proven to be little more than a shark attack story. We'll shudder in the telling, we'll carry the scars, but we'll have turned the page. 
The founding fathers never said this shit was going to be easy. And as with any dysfunctional relationship, we're the same as we've always been, only worse. But you've gotta admit, we're a genuine page turner. 
Hey, it's something.