There are officially ninety one days remaining in 2020, not like I'm counting the minutes . . . yet. And I guess the best thing you can say about this year of living dangerously is that Charles Manson isn't around to say I told you so.
Not that it's all bad, really. In fact, there's a lot of it that's really been kind of great. And maybe you won't find it on your cable news networks, or on the front pages of your local newspapers. But no matter, because the good stuff still counts. And apologies ahead of time for the mugshot below, but I think this imbecile resembles the facial composite of our otherwise forgettable year. But no worries, because there's plenty of pushback to that ugly.
So let's get rolling . . .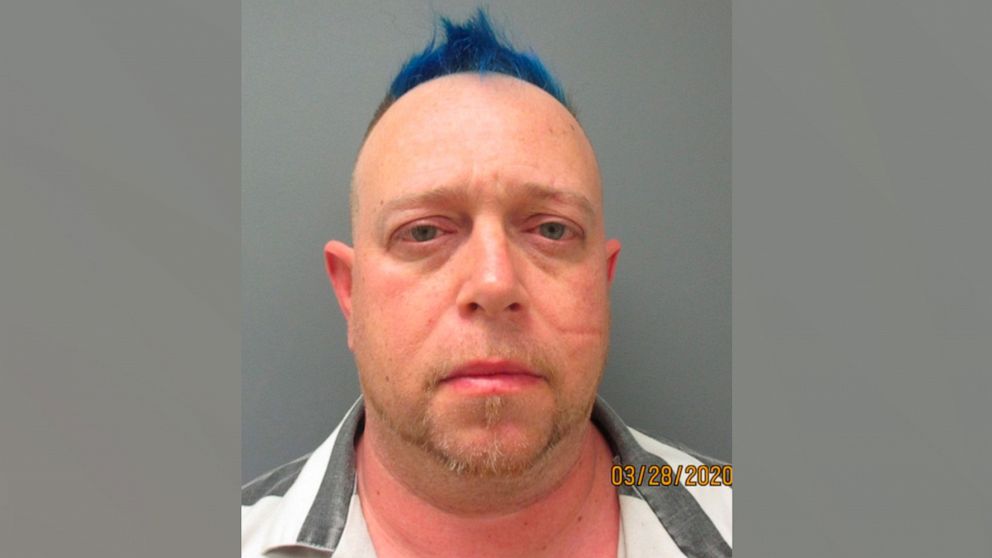 Shawn Marshall Myers of Hughsville, Maryland was sentenced to a year behind bars for throwing several large parties- in violation of the state's emergency order. But really, could we add another year? For that hair? . . . .
The team formerly known as Redskins ain't possessing much in the way of positive shout outs. But for their backup quarterback Alex Smith. The former first rounder pick has worked himself all the way back from a devastating leg injury suffered during a game almost two years ago. He underwent 17 surgeries after the injury resulted in a flesh eating disease which threatened his life. Fast forward to now, and he's made it all the way back. The selfish part of me wishes he would retire rather than risk anything further, but the dude's heart and soul is the kind of stuff future players should be inspired by.
And speaking of kick ass QB's, Joe Montana was the epitome of a big game gunslinger in his day; winning four Super Bowls in four tries. But as a grandfather, Joe Cool outdid all of his on field exploits recently when he saved his nine month old grandchild from a would be kidnapper. The incident happened at his Malibu home, where Joe and his wife thwarted the attempt and had the intruder arrested. I'm betting he'd score that as the biggest win of his life.
Next up, I've got a couple of stories that are belated in the telling by yours truly, but no less beautiful in the deeds that were done.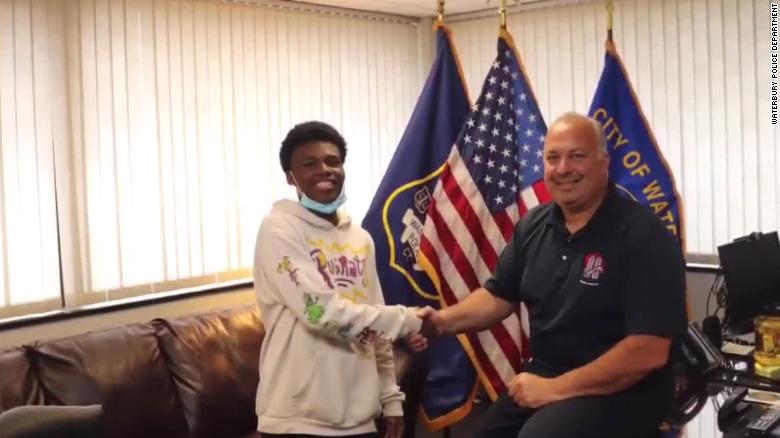 First up we have 18 year Justin Gavin, who didn't even have time to put on his cape after he spotted an SUV that had caught fire. He gave chase and finally was able to catch up with the vehicle once it had come to a stop, after which he helped remove a mother and her three children (1, 4 and 9 years old), who had been trapped inside. The Waterbury Police Department honored Gavin with a "Challenge Coin"
"I hope that when you have that coin it just reminds you of this day and you can reflect back on all the good that came out of this for you and that family that you saved," said Police Chief Fernando Spagnolo.
There are four people who get to wake up this morning thanks to the actions of this kid. Four stories that keep getting written and one big reason to believe that superheroes are real.
DeAndre Ware's boxing career is currently in a downward slope after his loss to Steven Nelson by TKO in a super middleweight bout early last month. But it was Ware's actions before the fight even took place that speak to the true value of the man. When Pete Susens- a coordinator for Top Rank Boxing- collapsed during weigh-ins, Ware performed chest compressions that ended up saving his life. You see, Ware also happens to be a firefighter in his hometown of Toledo, Ohio. So while boxing is a passion, his everyday existence is playing out in a ring where the stakes are much higher. And he's winning. Big time.
And now Imma dish up a double dose from the Cincinnati Kid over at the blog formerly (and still) known as aFrankAngle. This first story, well . . some of you already know it so I'll just include the video above. It's good stuff, so if you haven't checked it out, please do.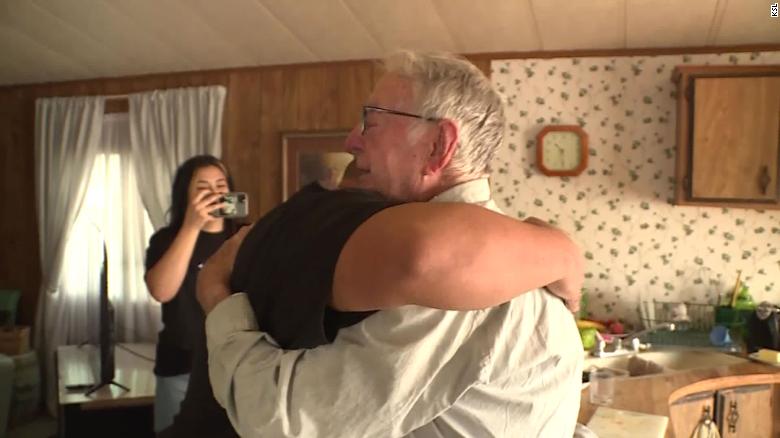 The second part of Frank's double shot of good feeling tonic . . . wait for it . . . delivers. The Valdez family are bringing the 'social' to social media with a gift they recently presented to a very special person in their lives. Eighty nine year old Derlin Newey is their pizza delivery man- they ask for him every time they place an order. They started recording his deliveries for their TikTok channel @vendingheads because they love the guy so much.
"It's insane. Everybody loves him," said Carlos Valdez. They love the smiles he brings to their faces every time he throws down his signature phrase "Hello, are you looking for some pizza?"
Eighty nine years old and working thirty hours a week because he can't make ends meet on social security alone. And so the family that's come to love him decided to ask for donations from their more than 53,000 TikTok followers. They were able to raise $12,000 for Newey. After which they presented him with a great big check, with lots of hugs attached to it.
"He needed this. I'm just glad we could help him," said Valdez. "We just need to treat people with kindness and respect the way he does. He stole our hearts."
It can be so easy to let the cynics win the days, especially these days. But you really don't have to look very hard to find out just how wrong they are about us humans. Because we're not doomed. We're not defeated. We're not hopeless creatures in a slow march to the end of the sidewalk. We're more than that, so much more than that. And when the world gives us precious little?
We give it everything we have.