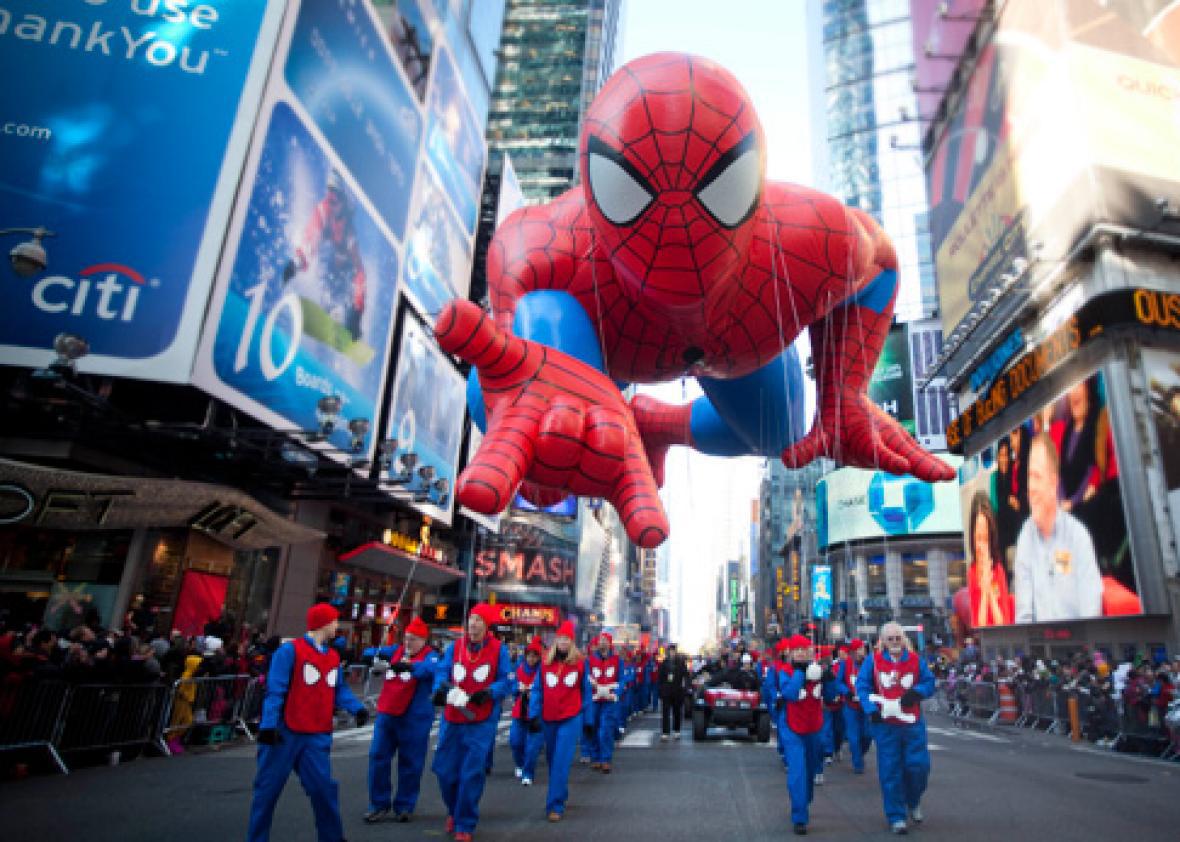 Welp . . . I couldn't go with Black Friday Edition on account of the fact the retailers have gone and screwed that up in the recent past by opening on Thanksgiving night. Of course, this year they got religion . . on account of COVID. So Imma go with a more casual flow to this week's episode. And with twenty eight shopping days until Christmas, methinks it's a good idea to take a chill day before our shopping boots really get to stepping.
Big thank you to Frank "Beaches" Angle for riding shotgun with me last week. Of course, going solo means I have some zeroes to go along with the good stuff. But that's alright because, just like in the movies, the good guys win in the end.
Now to our heroes . . .
I'm starting things off with Green Shirt Guy. And if you don't know who that is, then do yourself a favor and watch this video. His name is Alex Kack and he's a twenty eight year old field organizer from Tucson, Arizona. He went viral after video footage caught him having a good laugh during a city council on immigration. He was reacting to the mindless rant of an anti-immigration protester when his fifteen minutes of fame came calling.
"There's a side to it that's not funny, especially in light of El Paso," he said. "But when you're sitting there and your confronted with a level of absurdity and insanity, what else are you gonna do?"
Kack says he plans on keeping his green shirt. And hopefully he keeps that sense of humor as well. We need it right about now.
Big props to a recent hero, Alex Smith. The Washington quarterback not only made it back to the field after almost losing his leg a couple years ago, but he's kicking some butt. He threw for almost four hundred yards last week, and he helped lead Washington to a victory against the Cowboys yesterday that lifted his team into first place. Just . . . wow.
Not for nothing (because that's what it's worth) but what in the hell happened to "America's Mayor" Rudy Giuliani? Dude should have remained in the private sector, because once he went high profile again, he quickly turned into the Penguin. Seriously . . . DC Comics is suing him for identity theft. But I guess that's what happens when you join forces with the Joker.
And what's the deal with Rudy's boss taking credit for the Dow hitting 30 K for the first time? Does he not remember predicting the market would crash if Biden was elected? Huh? Hmm? Huh?
Ryan Shazier was busy living his dream until a spinal cord injury in a December 2017 game against the Cincinnati Bengals changed everything. The former linebacker was given only a twenty percent chance of ever walking again. He pushed back on that daunting outlook and less than six months later was walking up to the podium to announce the Pittsburgh Steelers pick in the 2018 NFL Draft.
"My injury has helped me see firsthand what the SCI community goes through every day and the inequities people face when it comes to getting the care they need," Shazier said. "I want to be there for people who are going through similar struggles, including their caregivers and families."
Over the last three years, this former member of the "Steel Curtain" has shown plenty of steel off the field. This week he announced that he is starting a non-profit organization: The Ryan Shazier Fund for Spinal Rehabilitation. In his words, it's one step at a time to a better tomorrow. His courageous example will help to lead the way.
Dogs are man's best friend, so it was only right this guy returned the favor. He went in the water and extricated his puppy from the jaws of an alligator. The part of this video that's most impressive is how he opens the gator's jaws while it's between his legs. I mean . . courage AND concentration.
Seriously! The gator is BETWEEN his legs . . . thisclose to his business! Okay I'll stop . . .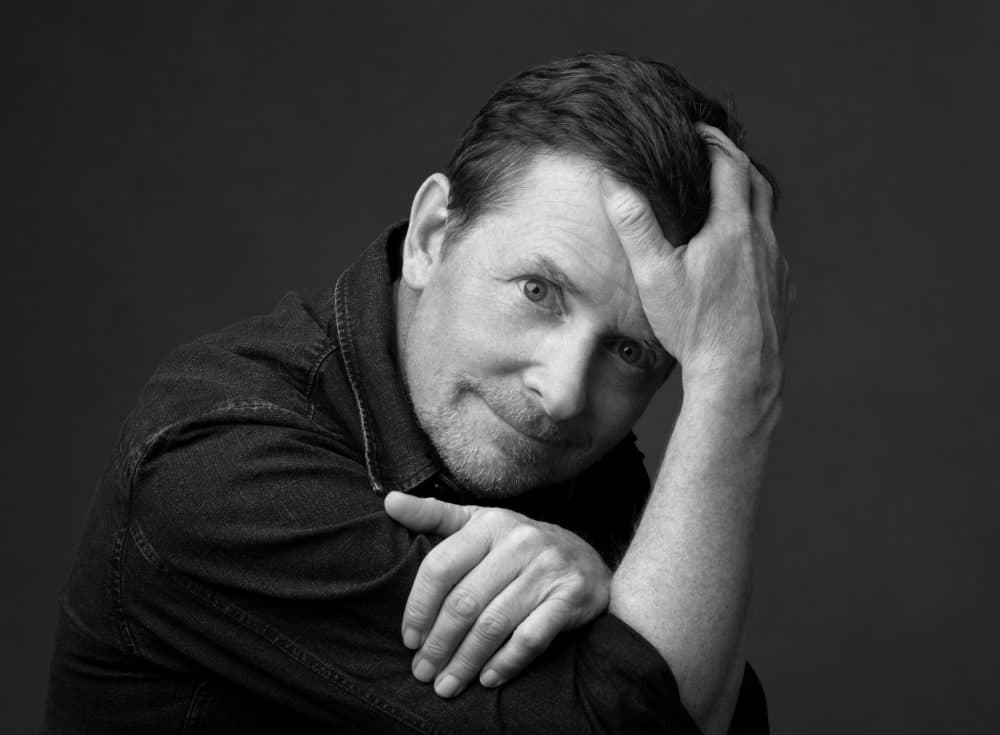 And now for a double tapestry of righteous brought to us from the lovely Dale over at A Dalectable Life.
First up is that much loved Canadian(?) Michael J. Fox. He's penned a new memoir titled No Time Like The Future, in which he goes deep on his darkest moments. Specific to this was 2018 when doctors found a tumor on his spinal cord. Though benign, doctors believed it was too risky to operate, and that it would eventually lead to him not being able to walk. He was able to find a doctor who removed it successfully, after which he spent much of the year learning to walk again.
Things did not go well.
"I squandered it by going too fast down a hallway and turning into the kitchen, slipping on a tile and crushing my arm," says Fox, who couldn't reach the phone to call for help. "I had to get my arm rebuilt."
It was in that moment where Fox thought to himself "I'm out of the freaking lemonade business,". And yet he found his way from there to here. With a new book, a new outlook and a perspective that will serve to help others. In spite of all the valleys he's been made to journey through, he says he is still so thankful for everything he's got.
Is it any wonder me and Frank try and steal this guy every chance we get?
And a belated congratulations to Kim Ng, the first female general manager of a men's team in the history of major North American sports. From the White Sox to the Yankees to the Dodgers, Ng has paid her dues over a thirty year career. Next up? I want to see Becky Hammon score a head coaching gig in the NBA.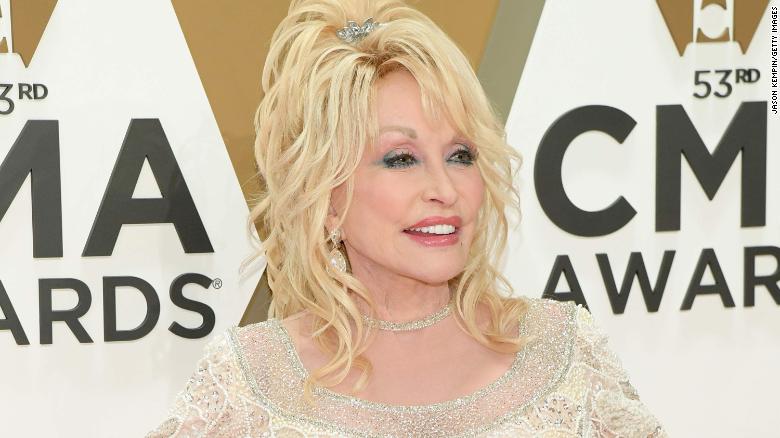 As for the B side of Dale's two-fer, we have Dolly Parton. She wasn't just tapping her toes, hoping the pandemic would miraculously disappear by spring, nope. In April she donated $1 million to coronavirus research. Money that helped to fund Moderna's COVID-19 vaccine. Her name appears in the preliminary report for the vaccine, but she was never looking to draw attention to herself. All she wanted was to help, and she called on others to send what they could to the research team at Vanderbilt University.
She believed it was the time to "open my heart" in order to help others. But you know what really helps that process along?
When your heart was right there all along.
And the following video is why I am going to miss Conan. One of the many reasons . . .
Pat Sajak told a Wheel of Fortune contestant that he was "ungrateful" and Twitter went nuclear. And in other news, I just cut my toenails . . . .
Imma send y'all into the weekend with the story of Grover Wilhelmsen. He's a retired music teacher who was stricken with COVID-19 this fall. The virus moved into his lungs and impeded his ability to talk. So Grover took to passing notes to the nurses tending to him before coming up with a better idea. He got his wife Diana to bring his violin to the hospital so he could play them a song, as his way of saying thank you.
And in the music shined a light for the people who have had to work through so much darkness. His gift of love and thanks, in keeping with the season. The gesture shows us that gratitude is more than appreciation or a reciprocal kindness.
It's a gift.