Welp kids, only forty six more shopping days until the inauguration and less than a month to go before we turn the page on 2020. As far as Christmas, it's been moved to March 17th of next year in an effort to err on the side of caution. Okay, I made that last part up. But yanno . . it can be argued (by yours truly) that St. Patrick's Day is Christmas for spring time. And maybe I've lost that argument every single year but for the life of me, I can't remember!
Enough of the shenanigans (pun intended), let's get to our heroes . . .
The Naked Truth:
You would think after hitting .211 last season that Tommy Pham of the San Diego Padres would be camping out in the batting cages for a get back season in '21. Nope. Instead the outfielder decided to get his licks in at a strip club. There's an old saying that nothing good happens after 1 am. When you add a strip club to the mix, you might as well make reservations at the ER, just in case. So when Pham suffered "catastrophic injuries" when he was stabbed in the back during an altercation at Pacers, well . . who knew? Now Pham is suing the nightclub for negligence. Maybe the Padres should countersue Pham for not having a clue.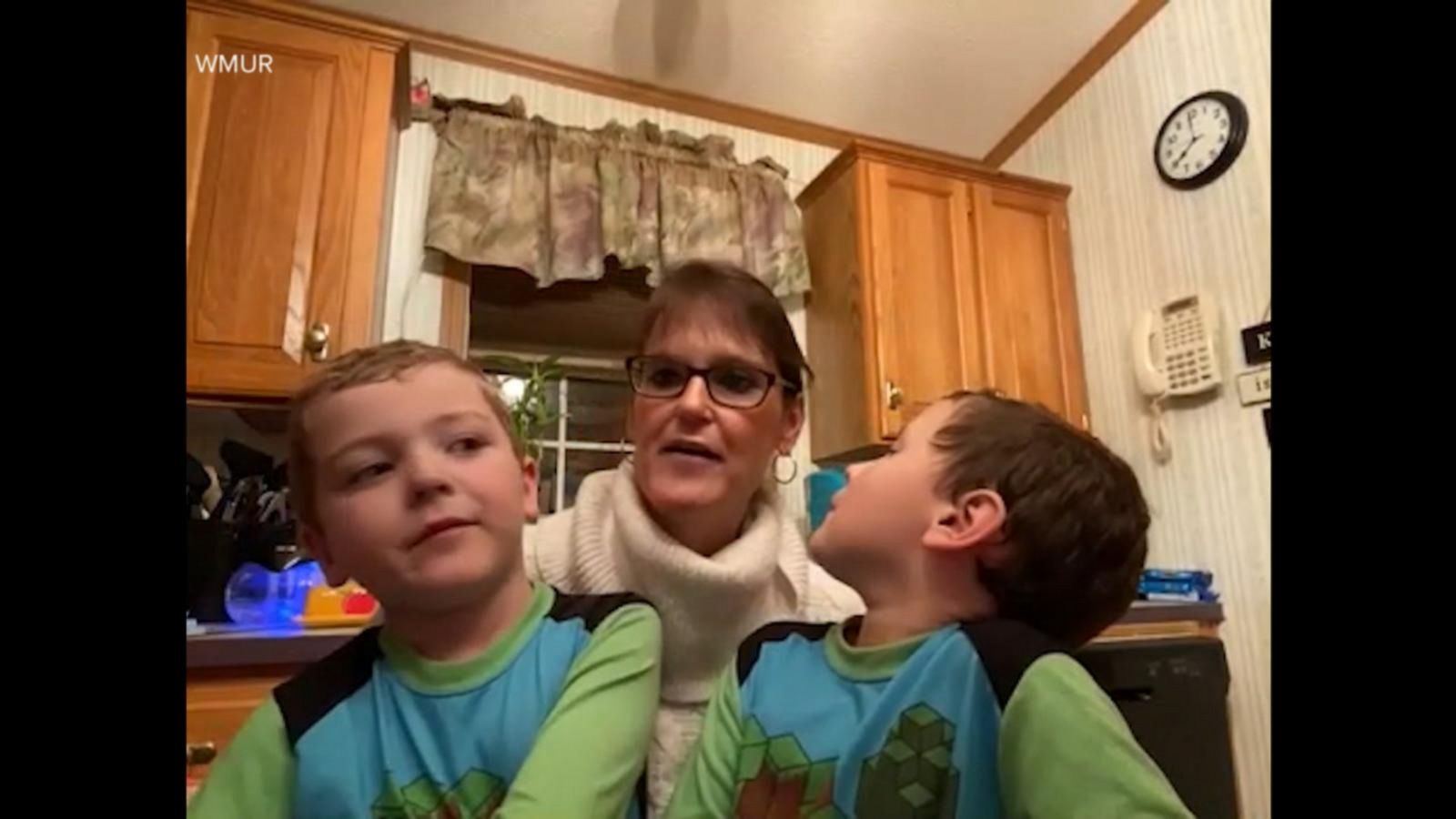 Soul Food:
Brandy Bisson nails the landing when it comes to paying it forward. The Concord, New Hampshire mother of three wanted to do something for a community that had done so much for her and her family. After throwing her seven year old son Thomas a birthday parade, with gifts included, Brandy felt it was only right to return the favor. So she laid out six hundred dollars to pay the grocery tabs for eight strangers. And last week, she bought Thanksgiving dinner for two families in Manchester.
"With the pandemic and everything and all the election stuff, I just wanted to bring smiles to people's faces," Bisson said.
She's bringing back the social to the distance between us, one meal at a time.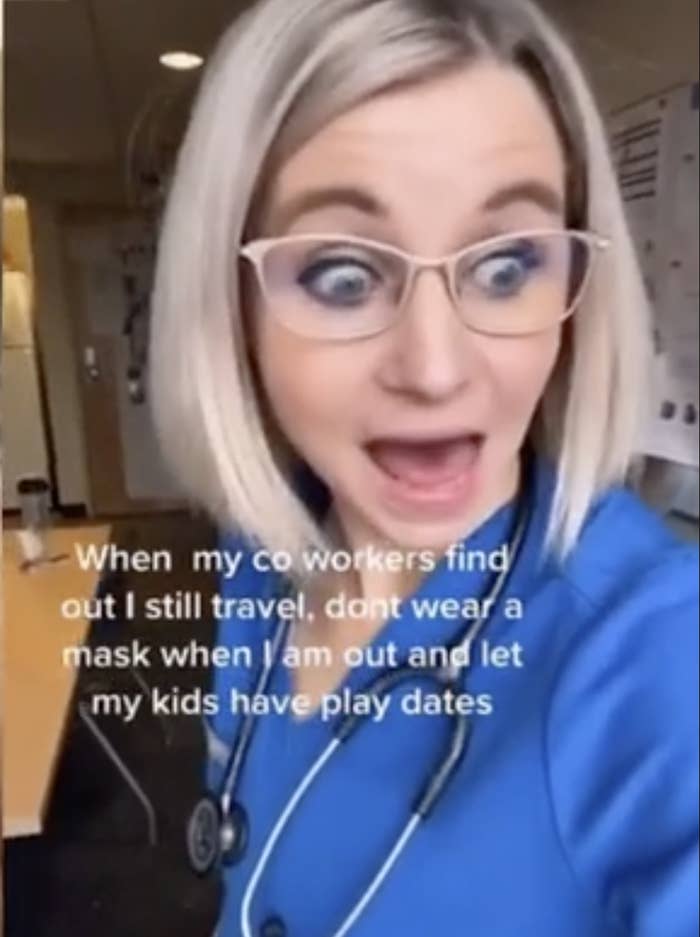 You Can't Mask Stupid:
Ashley Grames is an oncology nurse from Salem, Oregon and she wants the world to know that she doesn't much care for the COVID-19 Rules when she's not donning scrubs. No . . really. She took to TikTok with a video in which she lip-synched "How the Grinch Stole Christmas" in a rambling boast party. No. Really.
"When my co-workers find out I still travel, don't wear a mask when I'm out and let my kids have play dates," the nurse wrote in a caption accompanying the video, which has since been deleted.
More than a quarter of a million peeps tuned in, after which the hospital's Facebook page was flooded with complaints. Thanks to the heads up, Grames has been placed on administrative leave pending an investigation into the matter. And once they reach the slam dunk conclusion that Grames' behavior is both arrogant and downright dangerous in a state that has endured a spike in coronavirus cases recently, this ninny of a nurse won't simply be maskless. She's probably going to be jobless too.
Hunks With Hearts:
The business plan for a moving company like College Hunks would seem just a tad bit limited, seeing as how they mostly appeal to one half of the population. But these guys aren't just a bunch of pretty faces, not when their priorities are this . . . . wait for it . . . buff and polished.
They're stepping up for victims of domestic abuse and have already completed 100 free moves for those who are looking to remove themselves from an unsafe situation. This service has become all the more important as victims of abuse might feel trapped due to another series of lockdowns that have gone into effect across the United States and Canada.
"As a purpose driven, socially-conscious organization we're always looking for ways to positively impact our communities—in this case, particularly for those who feel powerless in unhealthy home situations." Says co-founder Nick Friedman.
The company has also provided trucks to help in the transport of COVID-19 supplies and medical equipment, as well as relocating beds and goods to hospitals in need and delivering water to healthcare workers. And oh yeah, they also donate two meals for every completed job to the organization Feeding Children Everywhere. To date, they've delivered over one million meals.
That's what I call a move in the right direction.
The Big Give:
Last up today is Mark Dunajtschik. This former prison camp survivor who was forced to flee his homeland of Yugoslavia at the end of WWII knows full well how destructive hatred can be. Which is why he has dedicated his life to building compassionate pursuits.
The eighty five year old real estate developer from New Zealand is a living definition of what "labor of love" is supposed to look like. Because while he's one of the wealthiest industrialists in the country, his influence really shines through when you start talking about his many philanthropic ventures, which include financing the country's Life Flight Trust helicopter rescue service.
In 2017, he gave $50 million to the construction of a new children's hospital in Wellington. This wasn't simply a donation, but a hands on effort.
"By utilizing my expertise as a developer we would be able to produce more real estate than if we were to just write out a cheque and leave the bureaucrats to build it," he says.
With the exterior of the building having been completed this summer, the project is on schedule for a 2021 opening. And it was all made possible by a man who knows the evils of this world first hand and has committed a lifetime to fostering that special something we need most of all.
Hope.