It's never a bad time to be saying Hello Dolly, so thank you to the lovely Dale for this latest get on the legendary mistress of all things melodic. The country music legend is headlining this week's episode because she represents that light at the end of the tunnel I've been writing about for . . get this . . . almost a year now. Yeah.
This week, Dolly received a dose of the COVID-19 vaccine she had been so instrumental in bringing to market. The money mama didn't get preferential treatment for helping to fund research though, seeing as how she had been waiting on it since December. But no matter, because when it was her turn to go under the needle, she was there with bells on. And a song to boot. She sang a little rebooted ditty for the occasion, a down home take on her classic "Jolene", subbing it with . . you guessed it, vaccine.
"I've been waiting a while," Parton said. "I'm old enough to get it and I'm smart enough to get it."
Bless her heart. No . . I mean it. Bless her heart.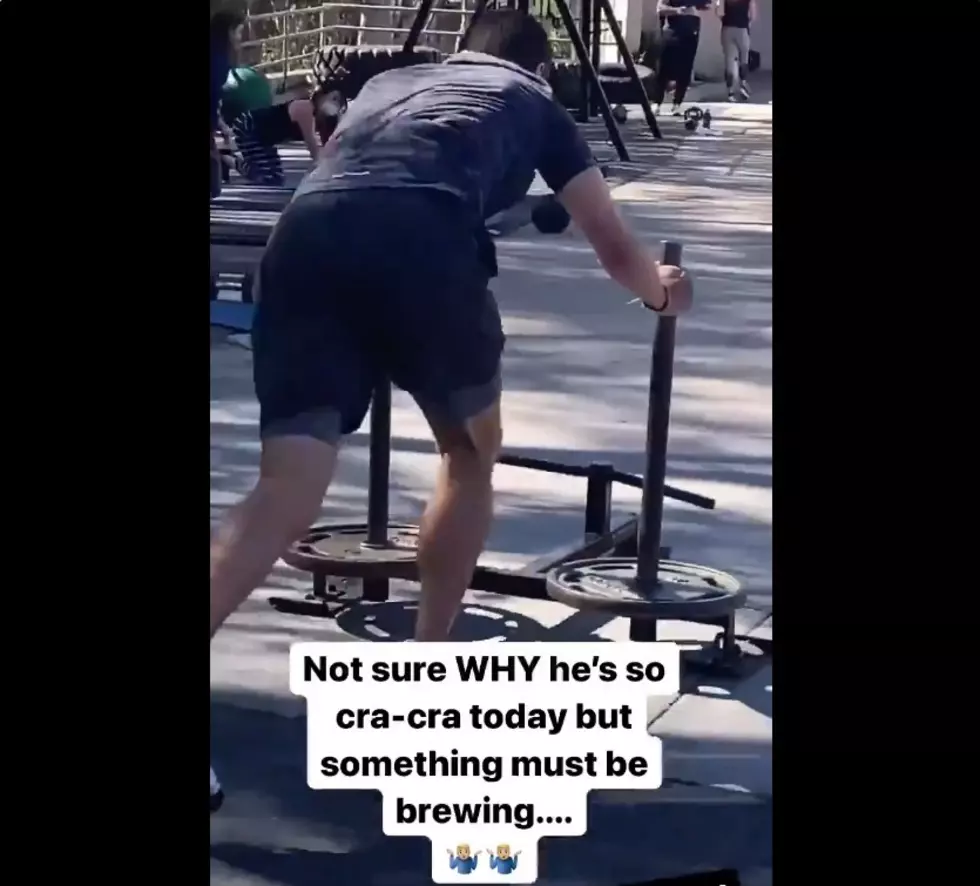 This ain't necessarily heroic or zeroic (a word I can only use on Fridays) but I feel it must be mentioned here, since it leans more to the latter. I've had the shits of this current trend among athletes who post vague messages on social media instead of just coming out with it. Two quick examples are Deshaun Watson tweeting "Loyalty is everything, don't you EVER forget it" to the Texans when "Get me the fuck out of here or I will sit!" would have done just fine. And then there's Drew Brees' trainer posting a video of the quarterback pushing a weighted sled, hinting that maybe Brees ain't done quite yet. Why not something like "I pretty much suck now but I'm coming back to make another thirty million . . somewhere, . . next year!" instead? Stop acting like mall girls, and just get to the point fellas!
Creighton basketball coach Greg McDermott is the latest smart guy to say a dumb thing. Following a recent loss, McDermott implored his kids to stay the course with a Knute Rockhead pep talk that went exactly like this.
"Guys, we got to stick together. We need both feet in. I need everybody to stay on the plantation. I can't have anybody leave the plantation."
There are a million right ways to rally a team, and somehow coach still screwed the lesson plan up with this one. But credit his team for not asking him to resign, because the narrative would've been twisted into how the athletes have too much power in such matters. And then we'd have lost the chance to ask why the millionaires club of collegiate coaches has been given so much of it.
Dale is at it again, gifting us with this next story about the late Alex Trebek. When she asked if maybe it was too soon for another Trebek story, I told her "If Kyrie can go back to back on these pages, so can Alex", because of course he can. And will.
The image above shows Trebek visiting a muskox farm in Palmer, Alaska. Trebek became involved with the non-profit organization more than thirty years ago after its former executive director reached out to the game show host upon learning that the muskox was his favorite animal. Thus began a relationship that would last more than thirty years, with Trebek visiting the farm on several occasions. Aside from financial donations, Trebek also made certain to sign every adoption certificate for the Friends of the Musk Ox program. He became known as the "herd godfather", and for good reason.
To all God's creatures great and small, Alex Trebek always provided. Tell you what, the Angels have one hell of a lineup with that guy batting cleanup.
We head to the Windy City for this capo de tutti capper of a story that got all tangled up in my feels when I read it. It's the story of a man whose passion is coffee but whose purpose colors way outside those lines.
Pete Thomas runs Pilot Pete's, a coffeehouse that has been voted Chicago's best cuppa a few times over, which is impressive as hell considering how serious those peeps take their java. And that would be plenty 'nuff for most business owners, but not so much with this guy. Because to his way of thinking, success is a light meant to be shared.
So he gives his time to a homeless population whose concerns go far beyond masks and limited capacity seating and vaccines. Pete Thomas comes bearing gifts . . from coffee and water to pastries and blankets and coats. Anything they need, he's got their backs. (I dare you to watch the above video without shedding a tear).
His mom says this is the same kid he's always been. Inclusive and compassionate and yearning to make a positive difference in all the places that need it most. And for all the unfair things this world throws at us, here's proof of God's existence. I mean, he gave this magnificent mama a daily front row seat to the harmony of a soul she helped write into being.
Stories like this remind me that the light at the end of the tunnel isn't the only light we have, not by a long shot. And maybe all the vicious haymakers the fates have been handing up to a great big world full of true believers doesn't stand a chance after all. Not when we have people like Pete Thomas on our side.
It reminds me of a scene from a favorite show of mine from back in the day. It involved a band of misfit souls getting pinned into a corner in what looks to be their last stand. Left to the darkness of a wicked fate, with little chance of finding their way out, their fearless leader, Sheriff Rick, lets them know what he thinks of those wicked fates.
They messed with the wrong people.