Another week, another episode of the good, the bad and the dyno-might! And if you're showing up here on the regular, you'll see where I occasionally go rogue inside this rose garden. And that's because my weekly episodes ain't searching for heroes. Nah, this aircraft endeavors to find the best in all of us.
I think we all get it, the fact that Superman ain't walking through that door. We get every kind of something hitting our grills on a daily basis and somehow we are able to navigate our way home anyway. Because the good stuff compels us to figure out better conclusions, in the same way the not so good stuff does. And in the end, it leaves us with the realization that the sunny side can't push us to do good things and the dark side can't bury us. In the end? It's up to us.
Let's get to the roster . . . .
An ode to Wee Willie Keeler: Vintage hat tip to the Texas Rangers Joey Gallo, who figured out how to beat the dreaded shift. There's no need to ban it if you simply play fundamental baseball . . who knew? With MLB players all caught up in launch angles and exit velocities in a feast or famine philosophy, stuff like hitting the other way, bunting and sacrifice flies has gone the way of pepper games. So it was refreshing to see Gallo beat the shift against the Angels recently by laying a bunt down the third base line. He could have walked to first base. For one blissful moment, sanity returned to the MLB.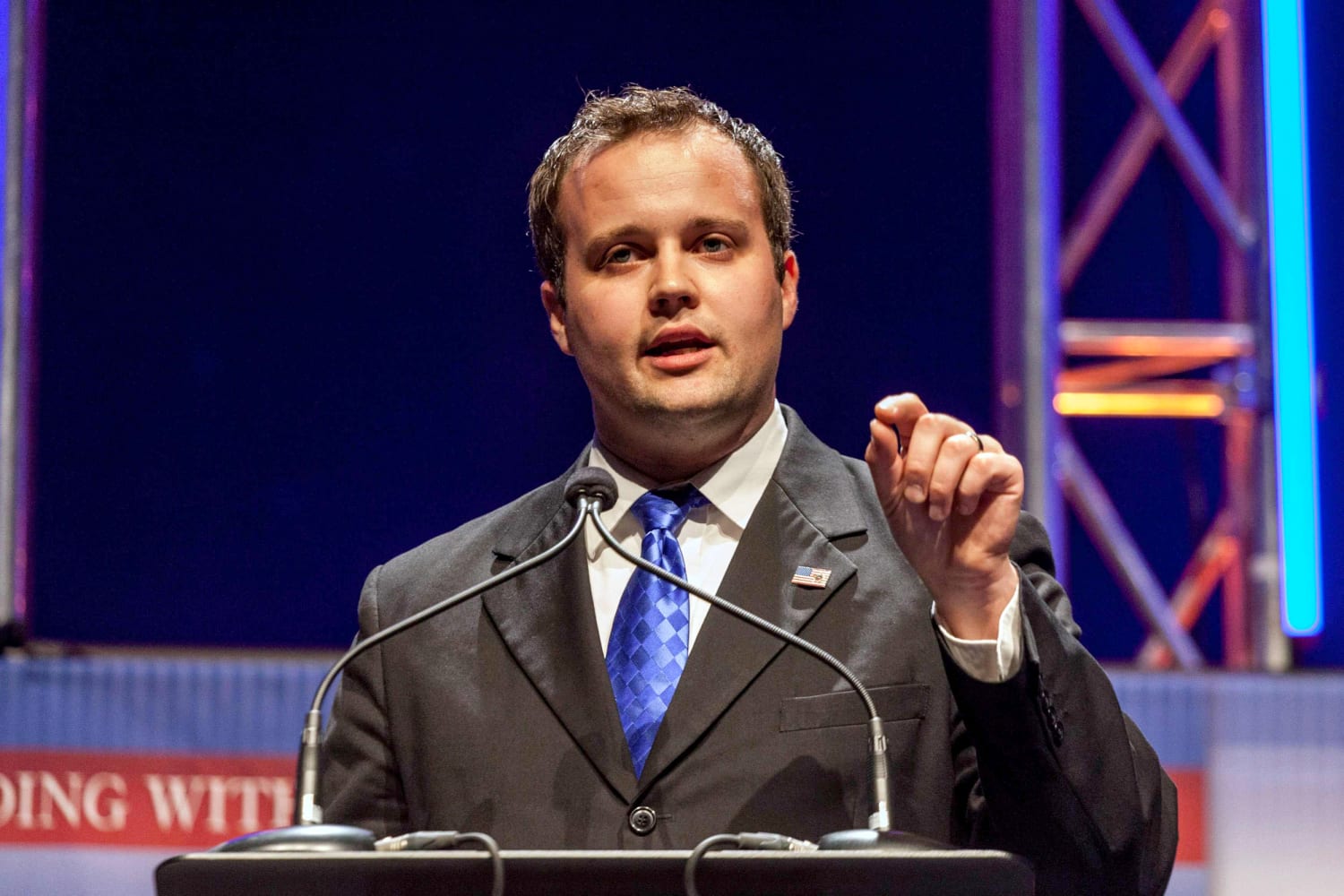 "19 And Counting" takes on a whole new meaning: I have to ask. Does the Mama Duggar catchphrase about giving birth to a freshman class pertain to her son's criminal perversity? Was his hard drive a part of God's plan too? Yes, any chance I get to slam these sanctimonious Baptists, Imma take it. As for Josh, he best hold onto the soap, never fall asleep and take his meals in solitary.
A priceless beef: A grateful shout out to the octogenarian I stepped in front of the other day at the grocery store. In my defense, I wasn't sure whether he had fallen asleep while standing up, so I walked in front of him to grab my shopping cart. In his defense, I didn't excuse myself when doing so. But it all turned out fine when he came to and then proceeded to give me shit by shouting "That's the problem with the younger generation!". Needless to say, I was flattered. So I said a simple thank you before bidding him adieu.
Same time next week old timer? God, I hope so.
All Creatures Great and Small: This is Clarence, an eleven-year old Saint Bernard who, with some help from his four legged pals, was able to achieve the impossible. They brought Republicans and Democrats together. Yeah, that's no typo, it actually happened when Congress passed a bipartisan bill that will provide comfort dogs for first responders. Clarence earned his Angel First Class wings a long time ago, having visited Sandy Hook, Las Vegas, the Boston Marathon and the Tree of Life Synagogue in Pittsburgh; providing a moment's peace for the officers called to the scene of some of the nation's worst tragedies. As an officer for the Greenfield Massachusetts Police Department, he'll provide comfort and peace to uniforms and civilians alike. Wherever the need arises, he'll be there.
And now he brings his friends.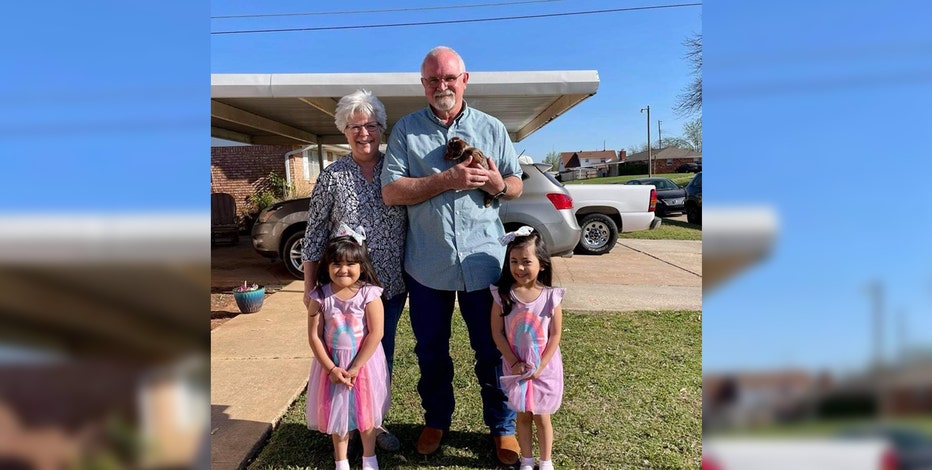 When you wish upon a star: Props to LA for bringing us this story, which will send us off into the weekend with plenty of sunshine for the ride.
How many of us remember what it was like to believe in Santa Claus? It was a magical time inside the myriad confusion, angst and fears we had about the great big world. The idea of a jolly old man and a sleigh pulled by reindeer was our mobile snow globe. Our belief existed within the province of magic and infinite possibilities.
Letizia Gonzalez wants to raise her two little girls to believe in that place. And the want is even stronger after the last year and a half we've spent in a purgatory filled with plenty of that confusion, angst and fear. So mama brought her girls together and created a dream for them to hitch their little stars to. She tucked the Christmas wish lists of the twins- Luna and Gianella- into a pair of balloons and then the three of them released them to the skies above.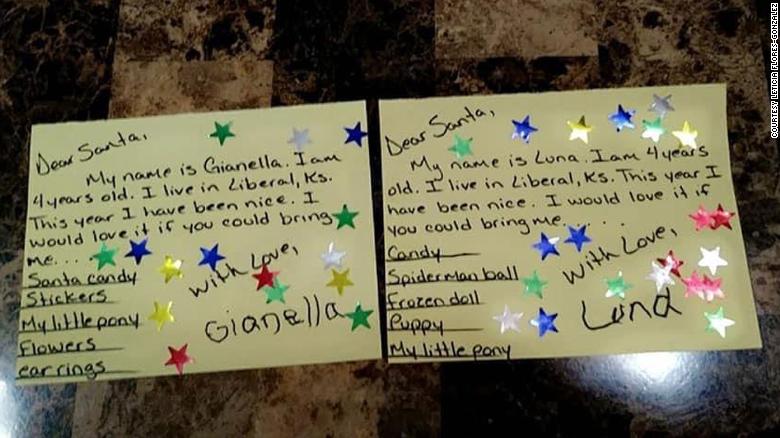 "It was important doing something special for my girls because of the hard year we had during the coronavirus pandemic. I wanted them to feel like 2020 was another year spent with mom making beautiful memories," Said mama.
And that's when Santa Claus made the scene, and his name is Alvin Bamburg. He spotted those two balloons and when he went to collect them, that's when magic happened. He wondered where the Christmas wish lists had flown in from so he took to social media and posted them. It wasn't long before Letizia Gonzalez came across his post and well, Christmas was happening all over again.
Two balloons filled with dreams departed from Liberal Kansas and landed in Grand Cane, Louisiana . . . 650 miles away. And if you forgot what it feels like to believe in Santa Claus, listen to what happened next.
Bamburg's family and friends and co-workers began sending gifts to Luna and Gianella after reading the posts. Alvin and his wife Lee Ann started face timing with the Gonzalez clan as well. And then in April, the couple made the six hour drive to Kansas to deliver one last present.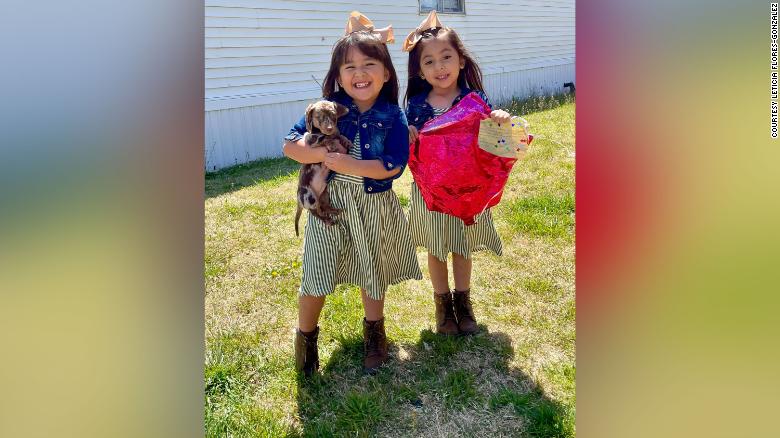 A dachsund puppy the girls call Max.
"There's so much sadness in the world right now . . ." Alvin says. "It's really not hard to spread kindness, and you can never underestimate the impact even just a smile will have on someone's day."
The best in all of us should be on everyone's wish list.