A migrant mother from Central America seeks asylum after crossing the Rio Grande into the United States- Photo courtesy of Reuters
Wherever you stand on the immigration issue, it's important to remember that it is about people. The front lines are comprised by uniforms who are paid to do a job no matter what, and those who simply want a chance at a better life. The suits and the loud mouth talking heads will turn them into numbers, but they are not numbers. Let's stop pretending we wouldn't do the same thing in that mother's situation.
Let's get to Friday . . .
Bradly Rainwater of Davison High School in Lapeer, Michigan makes it a point to touch the sky on a daily basis. The senior track and field star comes from a long line of pole vaulters, and he's done the family proud with his exploits: This year alone he's won three events while finishing second-place in another four. His personal best is a 10 foot jump, which he's accomplished twice. Impressive stuff made all the more so when you learn that Bradly has been blind since birth.
"He's a pretty remarkable kid," says coach Michael Crongeyer. "I've been competing and coaching for over 20 years and he's the first (blind pole vaulter) I've seen. We think he's the only one in Michigan to be a blind pole vaulter. It's very rare,"
The kid is sporting a 3.5 GPA and plans on attending Spring Arbor University in the fall, where he'll major in psychology and music. He says he might even try and make the track and field team, because why not? And his goal for the regionals coming up in June is to jump 11 feet . . . which would qualify him to vault in college.
I wouldn't bet against it.
(Gracias to Frank "Beach Walks" Angle for this sky-high get.)
I'm all for fan involvement in a sporting event, excepting for the Tampa Bay Rays . . whose fans rarely show up at all. But here's the thing. Fans ain't the story, they're simply the accompaniment to the story.
This week saw two separate incidents where fans behaving badly became the story. The above image shows Russell Westbrook of the Wizards being restrained after a Philadelphia fan dumped popcorn on him. In the image below, a New York Knicks fan spit on Trae Young of the Atlanta Hawks.
Both of these fans ass-hats were escorted from the respective arenas and were banned for life. Which is great, but not enough in my opinion. Charge them, even if the charges won't go anywhere. Hell, they should be doing community service. Say . . 5,000 hours worth of it.
Hey, I was gonna say give the players a minute alone with these degenerates, but there's been enough line crossing for one week.
To paraphrase the Hal David classic, what the world needs now . . is ducks, sweet ducks. More specifically, rubber duckies.
That's how Jim Preston of Menlo Park, California is going about it. He's been delivering up messages of inspiration to his neighbors for several months now, and he pens them in rubber duckies. Everything from "Be Kind" to "No Fear" to . . requests. The man will even take requests, I mean . . . can you imagine living next door to a guy who can double down on your sunshine intake? Sign me up!
When the COVID-19 lockdown made celebrations harder to come by, Jim provided his neighbor Locke Anderson with best wishes for his sixtieth birthday. So yeah, you can keep your mountains and oceans.
I want what this guy is supplying. Congratulations to Ralph Puckett, who was presented with the Medal of Honor by President Biden last week. It is the highest award you can receive and it was a very long time coming for a man whose deep-seated belief in service to his country mattered more than anything else, and still does. Puckett never expected a thing in return. When he received his invite to the White House for the ceremony, he cracked "Why all the fuss? Can't they just mail it to me?".
On November 25, 1950, Puckett was serving as a first-lieutenant when he led a company of 51 US and nine South Korean soldiers into battle against several hundred Chinese troops. Puckett's men were able to capture and hold Hill 205- a strategic point overlooking the Chongchon River in Korea.
During the ceremony, President Biden referenced the Colonel's response to his invite by saying, "Col. Puckett, after 70 years rather than mail it to you I would have walked it to you,"
Nice comeback, Joe.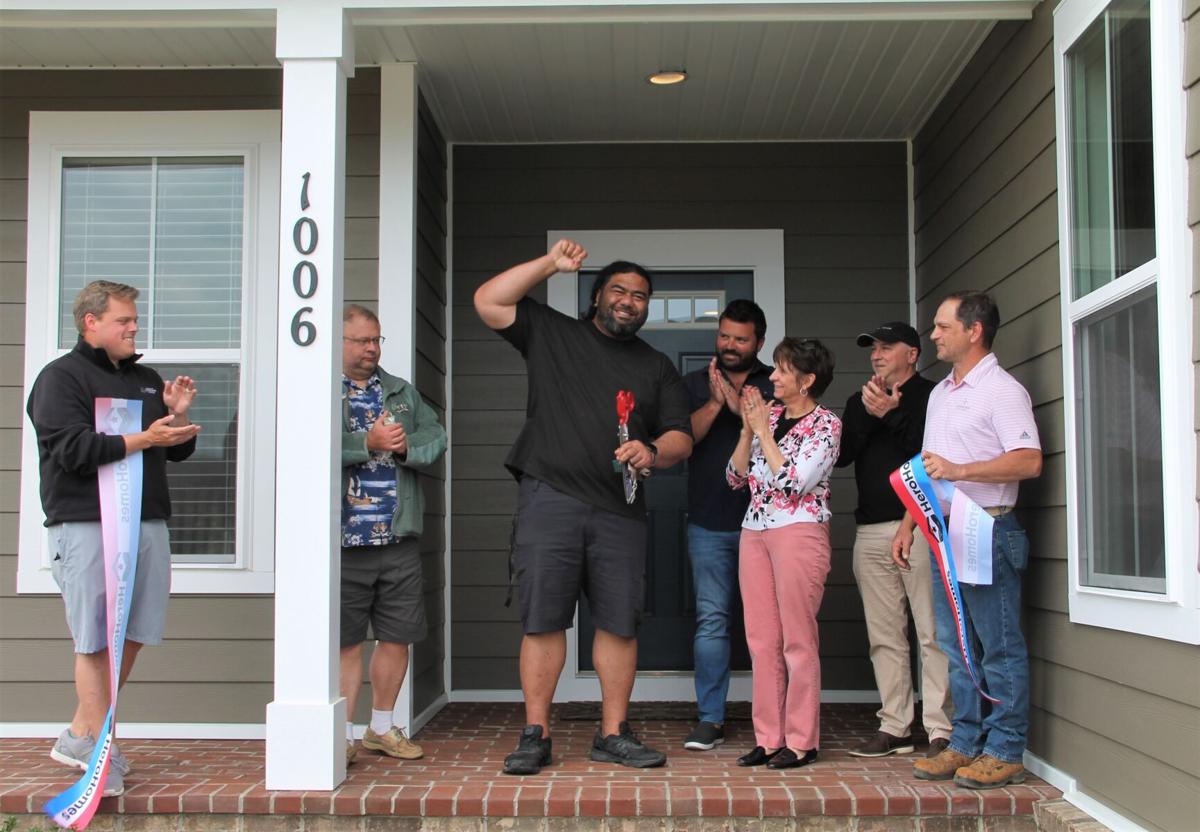 Imma wrap up this week's episode with a story of struggle and redemption, and a man whose life's journey bears a haunting resemblance to the Robert Frost poem; because it has been lovely, dark and deep. And for veteran Vainuupo "AV" Avegalio, the beauty of it all has been a hard earned thing.
The retired US Army veteran served his country proudly, but as with most veterans, the next chapter of his life proved to be an epic challenge. Having experienced the polar opposite of normalcy for more than a dozen years, he found it damn near impossible to wrap his head around life as a civilian.
"Military life was both a blessing and a curse. It took me to places I could have only dreamed of growing up on the Samoan Islands. I witnessed horror, destruction, merciless acts of inhumanity. I saw acts of gallantry and heroism. I sent and welcomed many good friends home. I was shot at by enemies. I was spit on by the people we fought to protect. Through 12 years of service and even today, a battle deep within me grew stronger with each breath and every thought, a battle with myself."
After leaving the military, Avegalio struggled to find purpose. He found it in the arts, with poetry and painting. It was his conduit, a shared language he could share with a world that seemed so foreign to his senses. He volunteered at correctional facilities and worked with at-risk youth, all the while living in his car. He traveled the country this way, conducting workshops with the money he received from the Army.
Life caught up with his beautiful soul and the fates had a big fat IOU at the ready in the form of a brand new house for Avegalio. It was all made possible by HeroHomes, a non-profit organization that gives veterans the ability to live independently. Add to that AV recently made his big screen debut in the HBO documentary We Are Not Done Yet.
This turn of events has led Avegalio to . . you guessed it, pay it forward. He plans on using the basement of his new home as an art studio so that he can continue to do his great good work, for others. It's what he knows.
He has promises to keep, and miles to go . . . lots of them.