Wally Pipp was a slugger for the Bronx Bombers inside an era when home runs were hard to come by. The first baseman was part of a formidable lineup that included Bob Meusel, Joe Dugan, Waite Hoyt and Babe Ruth; a club that would win three consecutive AL pennants as well as the 1923 World Series.
It was the kind of resume that was sure to land Pipp on the list of Yankees all-timers, considering the team was set up for more title runs over the next half dozen years. And then Pipp was benched for a diesel engine named Lou Gehrig and the rest, as they say, would become history.
Lou Gehrig would set the record for consecutive games played with 2,130. Gary Cooper even played the "Iron Horse" in the movie Pride of the Yankees. By the time Gehrig's streak came to an end, Pipp had become a cautionary tale: Don't call in sick or you might not have a job when you get back.
Gehrig has proven to be a tough act to follow, so it got me thinking. And when me thinks, it usually ends up in a list. Here then, my short list of some of the toughest acts to follow. And no, the former occupant of the White House who is currently auditioning for the show My 600-lb Life ain't on it . . .
Michael Jordan- Twenty three years after Jordan and the Chicago Bulls won their sixth and final title in a dynastic run that may never be duplicated again, the Bulls are simply meh. Not a single trip to the NBA finals since Number 23 left town. The closest a player has come to even getting into the conversation as the heir to MJ's throne was Derrick Rose. Injuries short-circuited his career as a Bull, and his second and third acts have happened in other NBA cities.
As for the rest of the league, apologies to Kobe and Lebron, but that debate is about second place. MJ went 6-0 in the finals, whilst collecting six Finals MVP's for good measure.
Billy Crystal- The host of hosts for any award show, in my opinion. As Oscar host, Crystal's brilliance was always taken for granted. Only after he left did we realize how tough this gig really is, because no one has come close to filling his dancing shoes.
Bear Bryant- Nick Saban is the anomaly in that he might well have surpassed Bryant. But it took eight coaches to get to Saban, with Gene Stallings having been the only one to win a title in that time as Alabama boss. I'd take Saban only because I've seen him long enough to know he's the best of this era.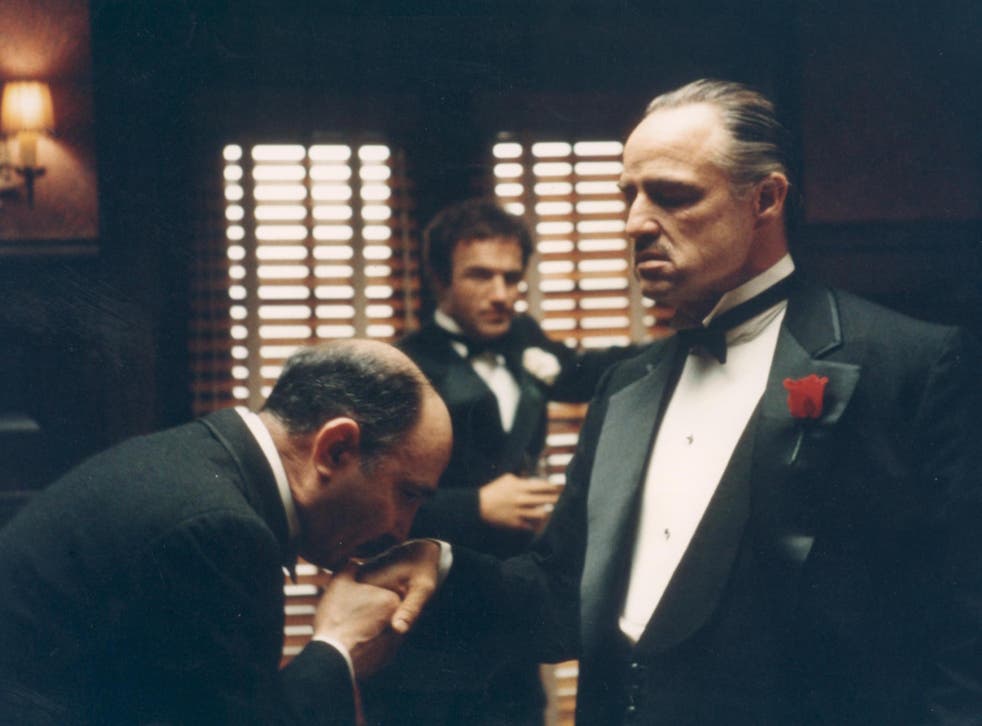 Marlon Brando as Movie Mob Boss- What Brando did with the role of Vito Corleone changed the game. Possessing an unsaintly cool with nary a wasted movement, Brando created a prototype Hollywood crime boss . . . that Al Pacino would match as his son Michael. Since then, you've had a handful of great performances but I'm sticking with the Corleones as the standard.
Joe Torre- He was called "Joe Bozo" in an infamous New York Daily News headline that 'welcomed' him to town in '96. And then he led the Yankees to a title in his first season, and then won it three more times in the next four years. It has been fourteen years since he left, and the Yankees have one title to show for it.
Sean Connery as James Bond- I never paid much attention to the 007 franchise until Daniel Craig made the scene. I admit it, I've got little patience for nuance. While Craig is my choice, I'm guessing I'd get outvoted on this one.
Mickey Mantle- The Yankees have yet to replace Number 7 in center field and the chances are slim that they ever will.
Alex Trebek- The list of candidates to replace Trebek as host of Jeopardy is a who's who list of celebrities with several names who I think would nail the gig. But to my way of thinking, that is testament to the man who captained the ship for thirty-seven years.
David Lee Roth- Roth was a bourbon milkshake and everything that came after his exit from Van Halen? Diet Coke.
Muhammad Ali- Larry Holmes was a worthy heavyweight champion who never deserved the criticism he received for not being Ali. No fighter in the heavyweight division was, is or probably ever will be Ali.
Welp, that'll do it until the next list. And I send you off into this Tuesday with a classic tune from a gal who will turn 75 next week. She's had quite the love life, and I bet you all the luminaries whom she's crossed paths with have her on their short list. Yeah Warren . . I'm talking to you!