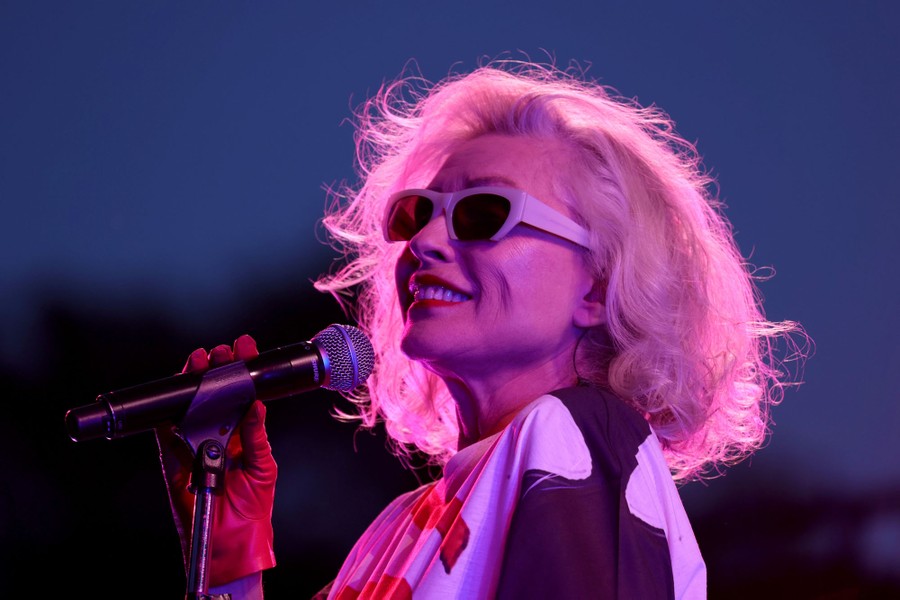 That is the lovely as ever Debbie Harry performing at the Tribeca Film Festival in Battery Park last week. She was there to celebrate the premiere of her new doc, Blondie: Vivir En La Habana. The short film documents the band's trip to Cuba in 2019, and I am all in baby! Not to go to Cuba, heck no. But to check out this work. And oh by the way, ain't it nice to see musicians doing their thing outside again?
Let's get to Friday . . .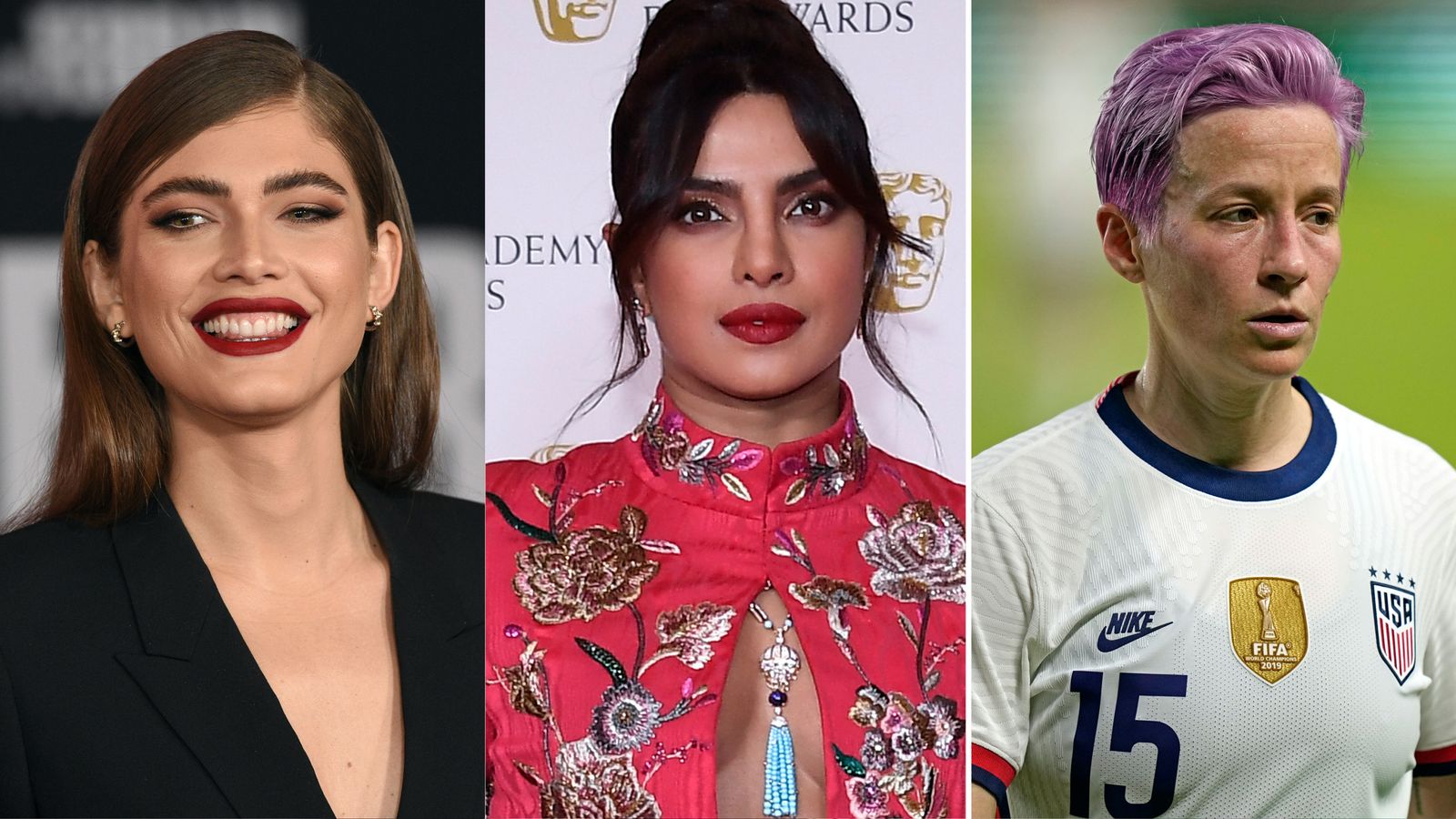 Goooooooooaaaaallllllll . . . Alright, is it okay if I admit that I had no idea Megan Rapinoe has become a brand ambassador for Victoria's Secret? Thanks to the lovely Dale, I'm in the know. And so when I got to . . ahem, researching the topic, I learned something. Men are pigs.
Okay, I'm not talking about all men. Just the ones who pitched a fit over the new course the struggling retailer is taking. Out with the angels and in with peeps like Rapinoe, actor Priyanka Chopra and transgender model Valentina Sampaio. See, the company is listening to the consumers of its product and not simply the dudes who watch the Victoria's Secret angels videos. And I really don't know why anyone would have a problem with more and different kinds of sexy.
It's a new world fellas. Embrace it.
Nice play, Carl . . . Carl Nassib is a defensive lineman for the Las Vegas Raiders and this past Monday he became the first active NFL player to come out as gay. In his Instagram video, Carl talked about a day when such announcements will not be necessary. But for the here and now, it still is. Necessary. And so this young man decided he would be the one to stand up and tell the world his story. His announcement was brief and the young man was calm and soft spoken, and courageous as all get out. All that, and he pledged $100,000 to the Trevor Project, which offers suicide prevention for L.G.B.T.Q youth. Here's to people living their lives in the light of day, and to people like Carl Nassib who are making it happen.
When giving a little means everything . . . Maya Nepos was a couple days shy of graduating from Washington University in St. Louis Missouri when she learned that she had $600 worth of unused meal plan money left on her credit. That's what happens when you don't have in-person classes during a pandemic.
She had two days to spend that money, and so she decided to make it a challenge she could post to her Tik-Tok page, where she has- get this- 330,000 followers. Maya has made quite a name for herself in the realm of social justice and political advocacy, but spending all that money on food she couldn't possibly eat by herself? Wasn't happening. So she started giving it away. Before long she was making care packages for the city's homeless. In two days time, she handed out forty of them. Videos of this new challenge went viral and the donations started pouring in and so Maya kept going and a week later had donated close to a hundred care packages. It brings to mind the words of another fairly prominent Maya who once wrote that when you get something, you should give something back.
And in the grace of giving, we all rise.
There ain't no good guy, there ain't no bad guy, there's only you and me and we just disagree . . . It was a 'sticky' situation on Wednesday night in the City of Not So Brotherly Love, and I was loving every minute of this video. Since the MLB has decided to come down hard on pitchers who use Spider Tack and other substances in order to gain an edge, things have gotten . . well, lively. It reached Defcon1 when Phillies manager decided to enlist some gamesmanship to rescue his squad from the dominant clutches of Nationals hurler Max Scherzer, who was mowing down the Philadelphia Nine. Now . . I love Joe and I love Max . . but what I really loved was how it all went down. For maximum comedic overdrive, watch the above video whilst listening to the theme song from Curb Your Enthusiasm.
Chances Are . . . is how Imma wrap up this Friday episode . .
Sometimes it's best not to question the fates, and there are two families in Atlanta, Georgia who can testify to this. Susan Ellis and Tia Wimbush work at Children's Healthcare of Atlanta and so it was that the two friends were playing catchup last fall. They hadn't seen each other since COVID turned the world upside down, so Susan hadn't a clue that Tia's husband Rodney was in need of a kidney. Same goes for Tia, who had no idea that Susan's husband Lance . . was also in need of a kidney.
The two ladies were all too familiar with the daunting prospects of transplant lists when the conversation moved in a direction neither of them could've imagined. And the next thing you know, they were being tested to see if it was possible they could be kidney donors for each other's husbands. When it came back a match on both counts, it was as if the collective breaths of two families could be heard from one end of the state of Georgia to the other. And in March of this year, the transplant surgeries were carried out successfully and friends became something more, so much more. They became family.
"Our story is a story of kindness. It ended up in a kidney exchange, that was the result of it, but it started with human beings just human beings and checking on each other," Susan said. "We're so busy with social media and texting and thinking, that's not my business that we can self-isolate and we don't check in on our neighbors."
Here's to the crazy chances.