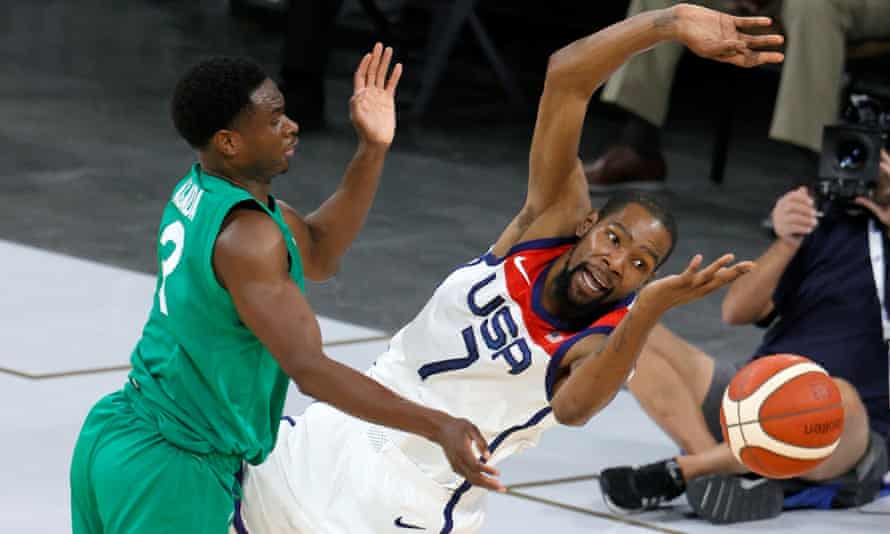 Time was, it wasn't so easy to find a professional athlete in the Olympics if you resided on this side of the continent. And call me naïve but I happen to think it was a kitschy involvement worthy of a look.
This was before the cache of commercialism made everybody famous, well ahead of their respective medal quests. Amateurism hadn't become the longest four letter word in the dictionary just yet. I know, it's hard to imagine an America where humility and patience were woven into our stuck up blue jeans, but trust me . . there was a time when this country actually had some charm to it.
And then the International Federation opened the floodgates in 1986 when they announced that professional athletes would be permitted in Olympic competition. Of course, the logistical hurdles meant that many countries- including us- were slow to the get. Until our national pride took a hit on the hardwood in the '88 Summer Games when the Soviets delivered a big fat nyet to our college kids, forcing USA Basketball to (gasp!) settle for bronze.
This turn of events led to the brand serpent known as the "Dream Team", which featured the greatest collection of basketball talent in the history of ever. It was a roster that began with Magic, Bird and Jordan and just kept on going from there. So basically, the '92 Summer Olympics in Madrid wasn't a matter of if USA Basketball was going to take back the gold, but by how many points.
And you can call me un-American if you like, but it was joyless.
Listen, I get why it all went down that way. Teams like the Soviets had been using the professional by proxy method forever, so it was only a matter of time before everybody else got to it. But still, there was something magical about our kids going up against the giants of the sport.
It's why the classic Al Michaels call at the end of USA 4- USSR 3 is etched into the memory of anyone who watched that hockey game in Lake Placid. Because the impossible actually happened when a bunch of college players took down the greatest (professional) team in the world. Replace those kids with NHL players? Herb Brooks ain't our Olympic Santa Claus . . Kurt Russell ain't playing him in a movie and that Al Michaels call never happens.
So here we are, all this time later, playing the role of the Soviets. On hardwood. Because that's what it feels like after our basketball Goliaths got beat not once . . but twice inside a single calendar week after having lost only two other times in Olympic competition since forever ago.
Nigeria 90- USA 87
Australia 91- USA 83
Two straight losses for the first time ever. And yes, okay . . it's exhibition games we're talking in the leadup to the real spaghetti dinner. Still, our collective shrug was their champagne toast at last call. They are naming boulevards and first born's after the players on those teams as we speak. And good for them, seriously.
Because while I love me some Association, I also feel like we should have let sleeping dogs lie after '92. I said it then and I'll say it now. We should have gone back to kids for the summer games after that. I realize this means leaving money on the table, which ain't something a professional sports league is going to do. But in retrospect, maybe it was short sighted to believe we HAD to keep rolling out a known brand.
I mean, think about it. Those college kids whose skills proved worthy of an Olympic nod would've been cashing their NBA checks soon enough. They were the future brand. We could've given them the keys to the car after Madrid and not missed a beat. If we lost . . hey, college kids. When we won, hey, college kids!
But nope, we had to bully that pulpit into submission.
Welp, as ancient Rome would tell you . . mighty? is flighty. And just like those Soviet hockey players from back in the day, our NBA guys have become the victims of their own greatness. Winning gold is the expectation, anything less is bupkis cake. And I didn't even mention the fact that globalization of the NBA allows for the league's best to play for their home countries, further destabilizing our slam dunk march to the bacon cheeseburger spot on the podium. Which means that even after beating Argentina, whose star player I think is my age, the Americans hold on the gold is still less certain than a Kardashian love thing.
Am I a socialist for loving that?