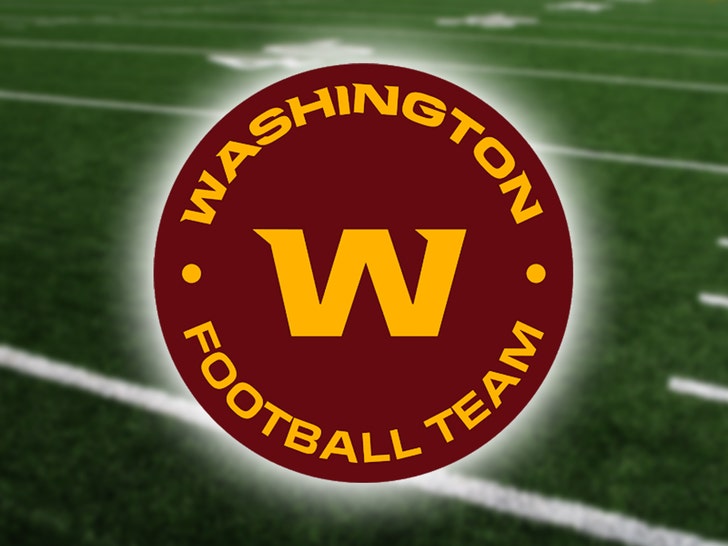 Remember when winning made headlines? Yeah, that shit's over.
Take the Washington Football Team (I'm thinking they stole this moniker from the classic video game, Tecmo Football), which has announced they will have a new name in 2022. Last year it retired the nickname Redskins; a name it carried since 1933 when they were still based in Boston. After years of refusing to do the right thing, team owner Dan Snyder finally came to his senses. Or maybe it was because his reign as King of the Iron Deficient Throne was being threatened and he needed him a positive news day . . either or.
The once perennial contenders have won a single playoff game since the turn of the millennium. Which is one more playoff win than the Washington Sentinels. Seeing as how the Sentinels are a fictional team from the Keanu Reeves movie The Replacements, that's no bueno.
None of this matters because the football team in Washington (the realish one) is as relevant now as it was back in the time of Gibbs and Theismann and Lombardi trophies. Don't get me wrong, they're a decent football team as things currently stand. But for most of the past two decades they've been winning headlines without winning much of anything else, which, come to think of it, makes them a perfect fit for that town.
We're talking about an organization whose work environment was on par with anything the Fox News skirt hounds had going on. Washington was fined $10 million in January of this year for its "highly unprofessional" treatment of women. Which makes all the talk about banishing the derogatory nickname Redskins quaint in comparison. But since this post is about a more positive form of name calling, I will stay on message. For once.
A few ideas? On it . . .
Filibusters- Because the games will feel as if they're never going to end, and yet . . nothing gets accomplished.
Vetos- For the team that has delivered rejection to its fan base for more than a quarter century. It's perfect, really.
Scandals- I'm sorry, but it's a slow news week without a good scandal in our national's capitol.
Pork Barrels- It's more dramatic than "The Hogs", which was under consideration.
Motions- I really dig this one. It merges Congress with Motown.
Parliamentarians- Okay, maybe it's a tad long, but it can always be abbreviated. Call them "The Parliars".
Presidents- When they lose, they'll make a federal case out of it. Never mind.
Luncheons- If you want to pack the stadium, this name will get 'er done.
Monte Cristos- Can you imagine the concessions? It would be the best part of the game!
Hashtags- It merges a contemporary term used on social media with the term for lines on a football field. As an added bonus, slap a hashtag on the helmet and you're trending, just like that.
Buckaneers- Add the k so as to avoid any legal hassles, and maybe . . just maybe, someone will confuse them with a Super Bowl champion this year.
Hollabacks- It's a song from back in the aughts of 2000, fashioned in brass knuckle pearls by the great Gwen Stefani. I'm not gonna lie, I always thought this would be a cool team name. If I ever play Fantasy Football again, Imma go with it. And as the Pina to this Colada milkshake, an homage to girls wouldn't be the worst idea for this franchise.
Of course, this entire exercise is a moot point since the new nickname for the team formerly known as the Redskins has already been chosen, probably. In the event there is still time and someone from the Washington front office is reading this and sees something they really, really dig? Have at it. All I ask in return is that you don't offer me season tickets in return. I'm good.
Washington has some company when it comes to name changes, as the Cleveland Indians will also roll out a new nickname in 2022. Unlike their gridiron counterparts, however, the Tribe didn't wait to unveil theirs. They will be going with the Guardians, and I cannot wait until they play the Angels for the first time. Think about it . . .
If you're wondering what happened to all the Redskins merch, check Trump's website.