Nope, your eyes ain't deceiving you. I'm changing our coordinates for Fridays with a different title and more diversified content. The new marquee describes the gist of this remade ride as I'll be providing a rundown of the kitschy, the bitchy, and everything in between. Oh Imma still bring the good stuff, because it's how this corner bodega came into being in the first place. Only now we're gonna have a little bit more of everything else. Which is also like a corner bodega, so there's that.
Let's get to stepping . . .
Providence is tomorrow's hopeful breath, and more and more vintners across Napa Valley have taken to finger-painting with Michelangelo by communing with nature in order to keep varmints scarce. Ditching pesticides in favor of raptors, hawks and barn owls, holistic methods have more than doubled over the past decade. As it happens, barn owls are one of the most efficient pest controllers in the world, and they work for food . . hard. The benefits are grape, I mean great . . both. Wineries have learned that barn owls are cost effective, they never call off and they're not unionized. So that bottle of wine you buy costs less, and a beautiful species thrives. It's win meeting win.
I'll toast to that.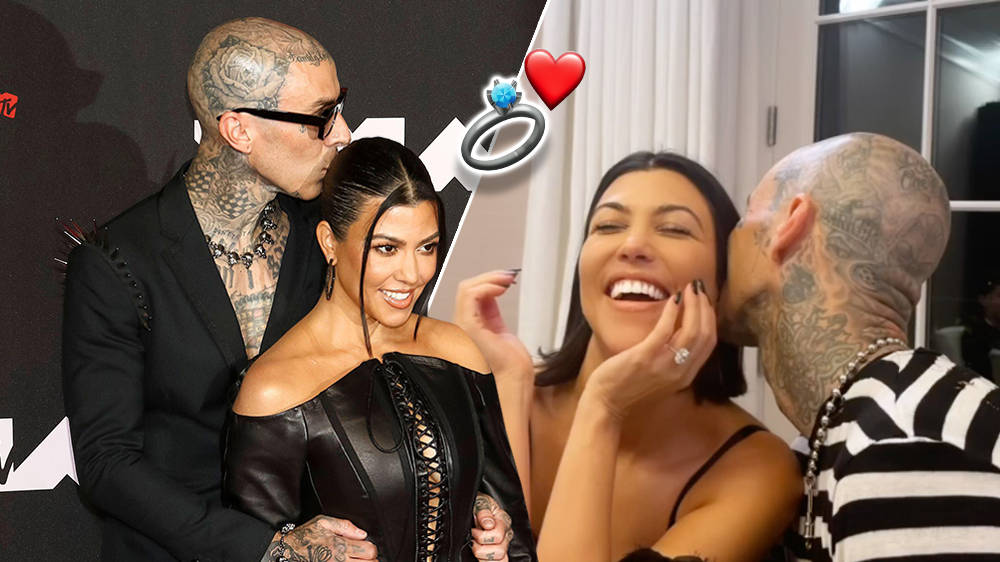 With the news that Kourtney Kardashian is engaged to Blink-182 drummer Travis Barker, the Kardashian family has now officially surpassed the transportation sector in generating the largest carbon footprint.
This is a story of a girl and a boy meeting a house and falling in deep love. A love as deep as the waters off Newfoundland's Bay of Islands, where the two-story "biscuit box" was located.
"It was the little green house on the point that I loved… I talked about it to my friends, my family. Everybody knew that my heart always belonged to this house," Says Daniele Penney.
Beautiful huh? Excepting for the part about the house belonging to someone else and oh yeah, that it was scheduled for demolition. And uh . . did I mention that even if these crazy kids managed to convince the owners to sell, there was the small matter of relocating it across water? Love makes us do crazy things. And so after getting the go-ahead, Daniele and her boyfriend Kirk Lovell made the unconventional move . . . eight hours worth, across the water.
Thing is, moving a house across water is a process. You gotta strip it to the studs, drill holes in the floor in order to allow water to drain quickly, attach it to a frame that sits on a series of flotation devices . . and pray. And even with all that, their dream house was going the way of the Titanic. Until . . . a community flotilla gathered round the house and kept it afloat. After which a cheering section, along with the lovebirds and their 6-month old daughter Harper, gathered to watch the parade make it to shore.
And now that the house looks like it's gonna pull through, Danielle and Kirk will officially have one hell of a fish story.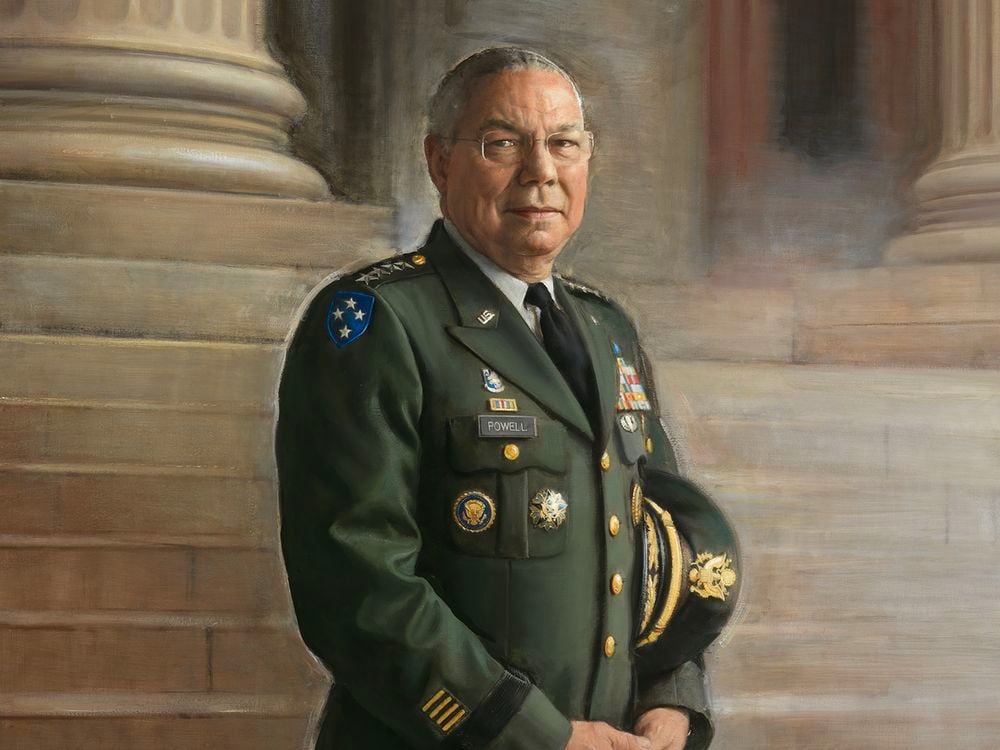 In the arena, legacies are a complicated arrangement of unrealistic expectations merging with impossibly difficult scenarios. Colin Powell lived that life for six decades. Born in Harlem and raised in the South Bronx, he was a statesman, diplomat and a four-star general, as well as the first African- American secretary of state. His life's work will be transcribed by those who never rose or fell like the man whose story gets told. The stars will make up the difference.
Micro-Movie Review of Squid Game- I didn't want to dig it as much as I did. Think a Hunger Games for adults. It's potato chips for the dark soul, and you can't eat just one.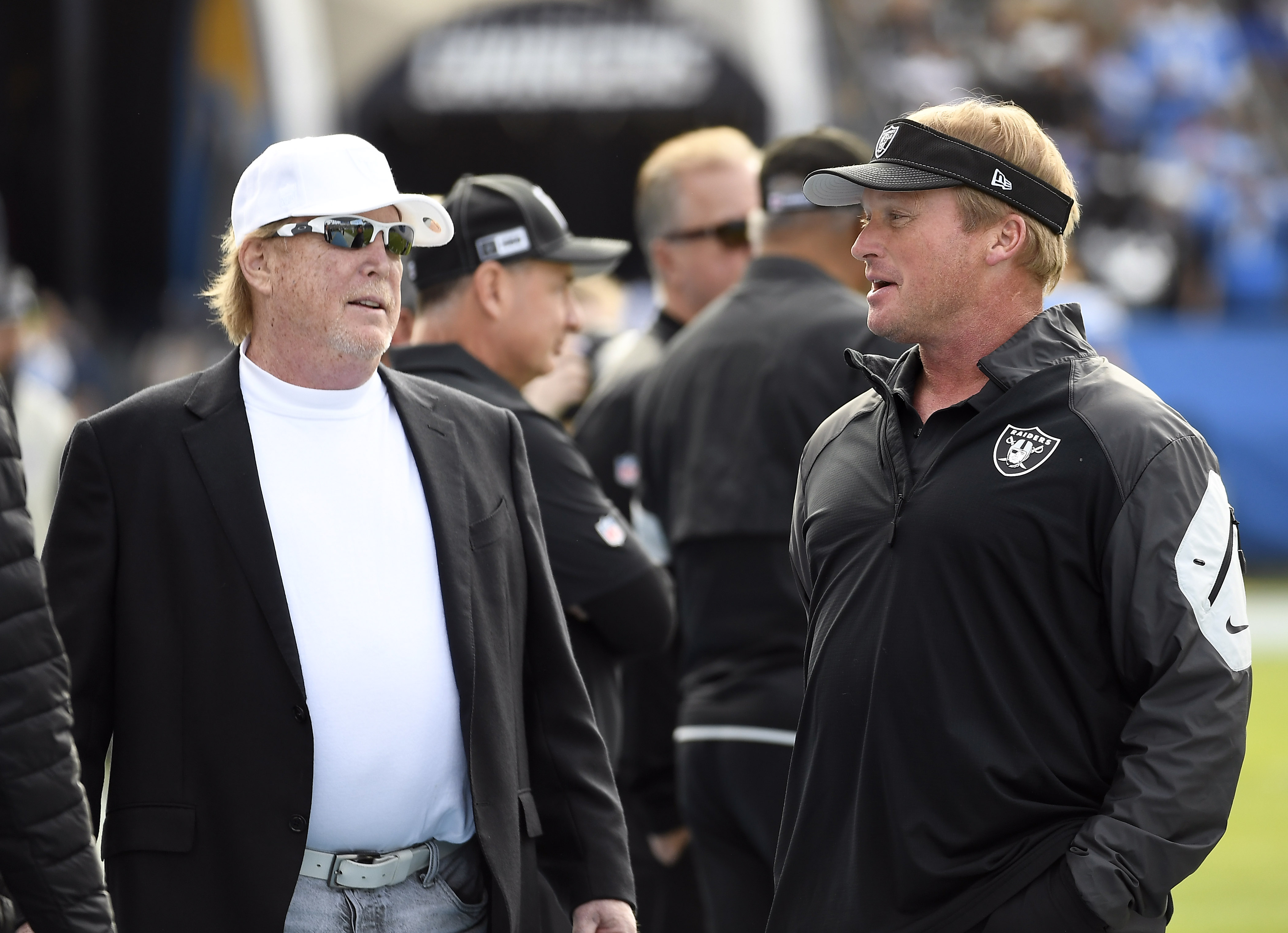 Las Vegas Raiders owner Mark Davis is changing his story more often than Bernard Malamud these days. After the Gruden emails came to light last week, Davis offered a snarky no comment and capped it off with "Ask the NFL, they have all the answers,". After which MD got all frisky later in the week by insisting the NFL was out to get him. Using the Gruden saga in order to twist some juice out of a narrative that hasn't been relevant since Al Davis and the Raiders were a winning ticket is weak. What's more, it's nonsense when you consider the league approved the club's move to Las Vegas, basically saving Davis from bankruptcy. So now Davis is letting us know the club is all about inclusion and diversity, and it only took him three turns to get his response right.
As I watched this video of little Emelia Muddamalle greeting her brothers as they walked home from school, a quote by Gandhi came to mind. If we're to teach real peace in this world, we have to start with the kids. Amen to that.
John Berry was 15 years old when his mother Janis died. With her unexpected passing, memories became an education to which he held dearly as the years removed more and more of her from his world.
Thrust into the unfamiliar role of ministering posterity, in time he built his nest with the patience of a goldfinch; weaving sunflower petals to sturdy vines until his testament to Janis transformed into a quest: to find the lime green Oldsmobile Cutlass Supreme his old man had bought for her in 1971. He searched and searched until he located the man who purchased it from his father: An auto executive who wasn't interested in selling.
Undeterred, John kept in touch with the man because that old car had become a favorite song of his. "I remember my Mom getting in, putting the top down, putting a scarf around her head and putting her sunglasses on and going for a ride,"
For more than twenty years, John kept at it; checking in with the owner from time to time and making sure he was first in line should the man ever decide to part with the car. There were plenty of times when John wondered if that day would ever come since the owner's love of cars ran deep, as evidenced by his impressive collection of Buicks, Chevrolets and Oldsmobiles.
Then September happened and John received a letter from the guy letting him know that he'd had a "change of heart". And just like that, fifty years worth of searching for a missing piece of his life, it was right there.
There's a garage in Union, Kentucky where a lime green 1971 Oldsmobile Cutlass Supreme now resides. It's got all of its original parts and 42,000 miles on the odometer. In the glove box there's a pair of Janis Berry's sunglasses, her comb, a pair of earrings and some maps of trips she'd taken.
The car rides like a favorite song.