Bellevue East senior Brandon Schutt was playing a game of beat the clock when the cosmos presented him with a dilemma: Post a time that would qualify him for the upcoming state meet, or come to the aid of a competitor. You know where this is going since I gave it away with the above caption. The Nebraska teen chose the latter when a track and fielder from a rival high school crumpled to the ground.
Sophomore Blake Cerveny of Omaha Burke High School was 100 meters short of the finish line when his cramping legs gave out. Without reacting, Schutt scooped him up and finished the race. It marked the end of his high school career, and given the chance to do the same thing again? Yeah, he would.
Call it his personal best.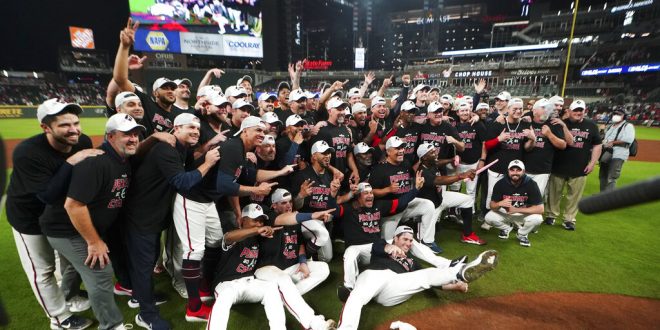 Over half a billion dollars worth of payroll was eliminated in this year's MLB postseason whilst the Atlanta Braves went all Kinsella on our senses in their Cinderella run to the big dance. The Braves finished with the 15th highest payroll and the worst record among playoff contestants, but they'll be lighting up A-Town this weekend as they attempt to take down the Houston Astros in Game Three of the World Series tonight.
Micro-Movie Review of The Many Saints of Newark- Nope
A Marine Corps veteran did a spot on impersonation of Chuck Norris at a gas station in Yuma, Arizona last week. When a couple of hooded miscreants came into the store hot, this guy doubled down on the heat with a quick right hook that sent the other punk scampering into the night. Then our hero pinned the fool down until police arrived. "The Marine Corp taught me not to (mess) around,". Semper? Meet Fiah!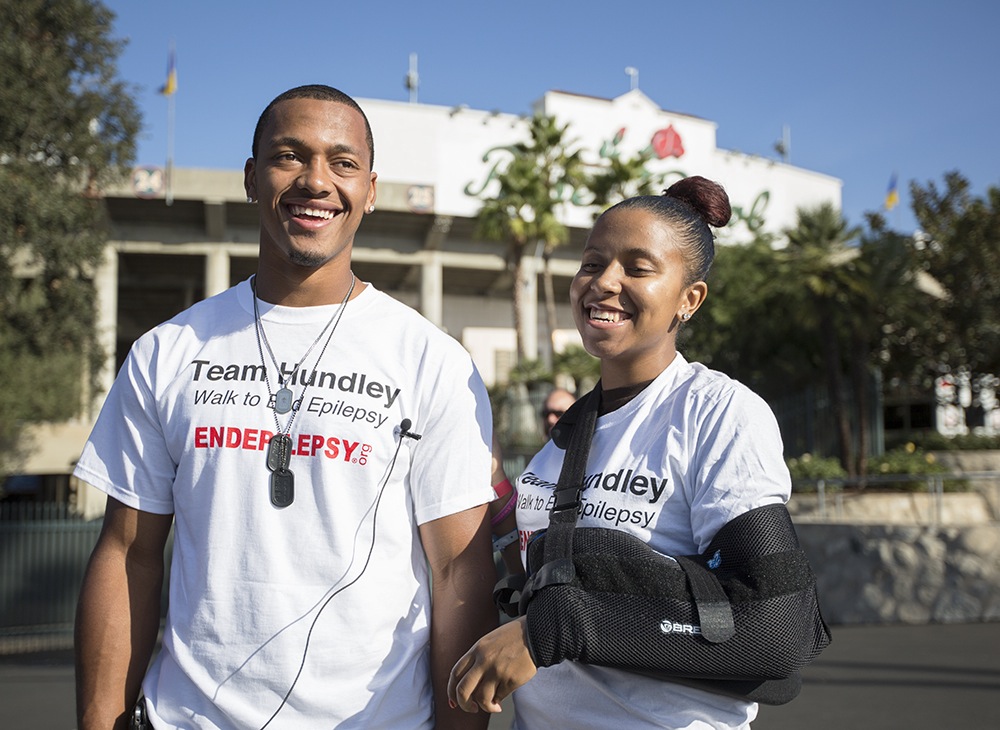 Shout out to Indianapolis Colts quarterback Brett Hundley who was named this week's Community MVP by the NFLPA. Hundley and his sister Paris- who was diagnosed with epilepsy as a child- founded the Hundley Foundation which provides resources for children living with epilepsy and other disabilities. The league donated $10,000 to the foundation, which hosted a Halloween party in Las Vegas for 250 kids and families who live with the neurological disorder.
A lot of people are going to be made to answer before all is said and done regarding the tragic death of cinematographer Halyna Hutchins. Throughout production, crew members had  expressed concerns about gun safety (there had been three accidental gun discharges before Hutchins' death). Nothing will bring back the Ukrainian born mother of one, but film maker Bandar Albuliwi's petition to ban the use of real firearms on film sets needs to happen.
Cincy "Beach Walks" Angle chimes in with a solid. It's a story about how a group of dads is helping to curb violence in one Louisiana school. Check out this really cool story . . .
A Build Back Better Haiku

Joe's deal gets closer.

What could possibly go wrong?

Forget I said that.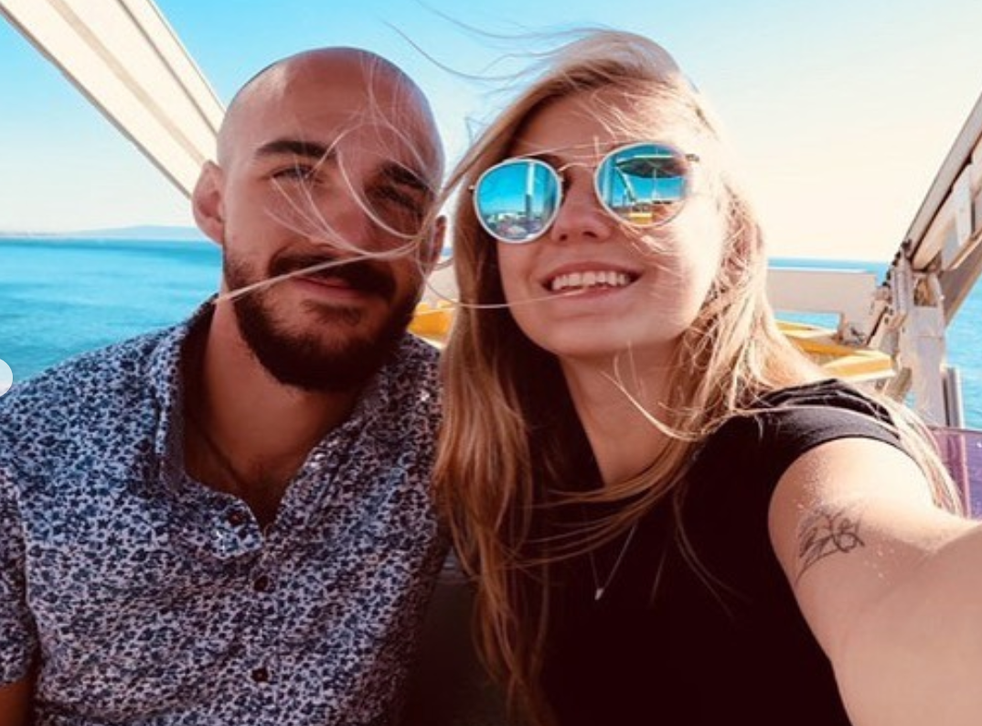 As far as unanswered questions are concerned, there are a million of them in the Gabby Pettito murder case. And now with Brian Laundrie- the only known suspect in her death- also deceased, where in the blessed hell are the answers going to come from? Certainly not the Laundrie family. And can we really trust the FBI after the mess they created? Law enforcement officials will keep investigating. Or was it, they will start investigating?
Fresh off the heels of the gruesome murder of a gay couple in the movie Halloween Kills, serial killer Michael Myers is being accused of homophobia. The rumors began, surprisingly enough, on Twitter. Myers' long time rival Jason Voorhees came out in support of Myers, saying "To question his professionalism is a direct assault on every serial killer who wears a mask!"
Myers could not be reached for comment but his publicist insists the allegations are not only false, but hurtful. "Michael has been committed to his craft for over forty years now. He's always been an equal opportunity homicidal maniac,"
A big thank you goes out to the lovely Dale for mentioning this next story about a group of Sikh men who used their heads when it was a matter of life and death. Actually, the international students used their headdresses to save two hikers from plunging into rough waters from a steep rock ledge in British Columbia. The five men created a lifeline using their turbans as well as their jackets to pull the hikers up to safety.
When you think about it, the world we live in is infinitely more inspiring than we give it credit for. We rarely stop to think about the love involved in two people holding hands. We quickly forget the compassion that is happening when strangers help strangers. Our humanity gets lost on page forty-two while the lowest common denominator wins the headlines. But it doesn't have to play out that way. Not if we just slow down to notice the abundance of good things happening around us, like . . all the time.
I'll tell you one thing I know for certain. There are a couple of hikers out there who are going to be telling the story of how a group of guys, complete strangers, made sure they'd live to see another sunrise by doing whatever it took to make it so. They will tell this story to the people they know and love, over and over and over again.
That's how flowers grow.