Madness visited Detroit, Michigan on Tuesday afternoon when 15 year-old Ethan Crumbley walked the halls of Oxford High School armed with a 9 mm handgun and proceeded to murder four students, wounding seven others. The gun had been a gift from his father, presented to him on Black Friday, after which he showed it off on his Instagram page. His parents were called into the school on Tuesday morning after he was cited with exhibiting "disturbing" behavior, but he was allowed to stay in school.
And that's when Tuesday turned into the latest nightmare in a never ending loop. It was covered in much the same way most shootings are nowadays. With a somber shrug and the realization that our elected representatives will provide their circumspect analysis of the situation as they watch Rome burn to ashes. And as if Nero isn't peddling enough indifference to our latest gun tragedy, there's this; the circus of news caravans don't even bother showing up unless the body count is horribly provocative.
And it doesn't make a damn bit of sense, not any of it. But it doesn't matter any longer and you know why?
Because its who we are.
I was going to write one story today, about the latest gun tragedy in Michigan. And then SB left me a comment about a man who paid for a woman's groceries when it was obvious she was struggling. And then something wonderful happened. I found scores of stories about men and women and even kids giving back in grocery store lines across the map.
And so the video above is not the story SB was referring to, but it is the kindness she was clinging to when she told me about the video and said "I wish you could find it,". Well Madame, I did find it, and it's everywhere. But this here video, which involves your boys in blue, it's to say thank you for changing the lineup on this Friday morning. Because there are times when you have to clap back at the darkness that threatens to overwhelm us with two very simple words.
Not today.
Weekly Miami Dolphins Report- The Fins are 4-0 since yours truly declared he was seeking a trial separation from the club. To any members of the organization reading this? You're welcome. 
For the first time since the unforgivable season cancelling strike of 1994, the MLB has closed up shop after talks stalled between the owners and the player's association. That strike proved to be the beginning of the end for baseball in Montreal. After which Commissioner Bud Selig pimped out the game to steroid cheats to get the fans back. As a result, age old MLB records were trampled over, player salaries soared and brand new revenue streams created caviar cribs for more than half of the league's teams.
Will this time be different, or will fans have to take out a second mortgage to take in a game? Stay tuned . . .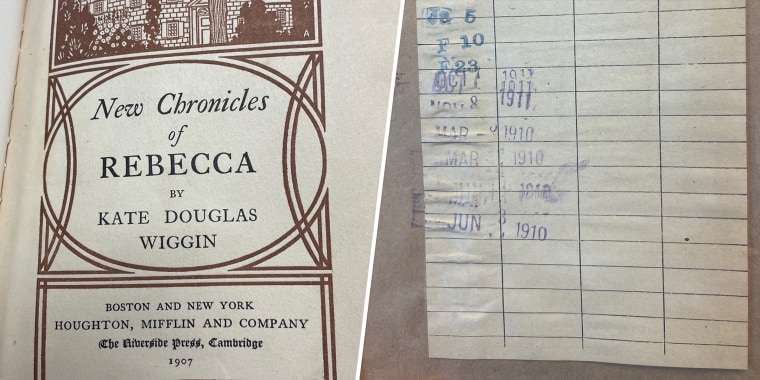 Okay, I'm dating myself when I admit to having returned an overdue library book a time or two. But hey, I was never 110 years late in returning a book so yanno, there is that.
That's what happened in Boise, Idaho when a copy of "The New Chronicles Of Rebecca" made its way back to the Garden Valley District Library, formerly known as the Old Carnegie Library. It was technically due back on November 8, 1911 . . . a year before the Titanic set sail for New York City, but who's counting? The Kate Douglas Wiggin novel, penned in 1907, would have accumulated a fine of more than $800 if not for the fact that fines are no longer a thing because. . . Amazon.
Dr. Oz is running for the open Senate seat in Pennsylvania? I can only assume it's because Joe Exotic wasn't available.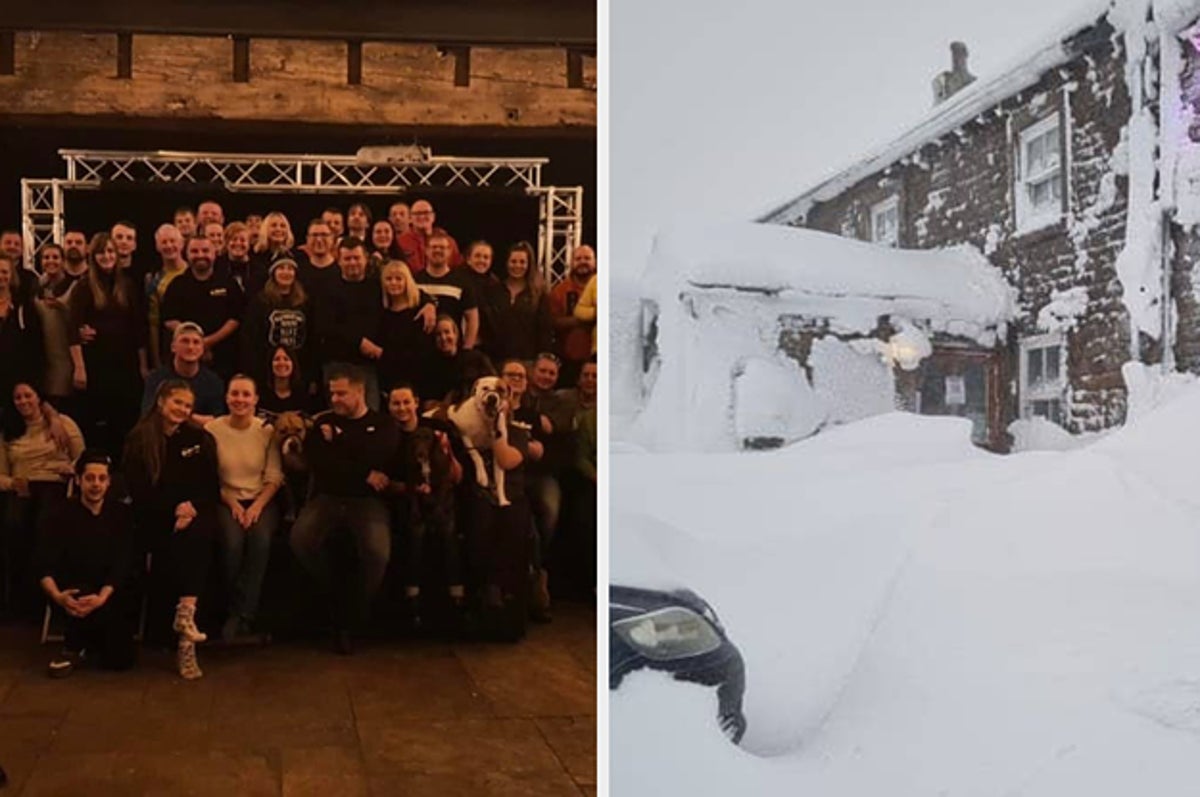 Imma wrap up this week's episode by visiting the other end of this mad spectrum of a world we tend to. Because this story is a million miles removed from the hopeless storm of tragic headlines. Listen, it's pretty fucking easy to get swept up in the undertow of worst-case scenarios in this sink or swim world.
The good folks of Yorkshire, England chose the latter. Literally, figuratively and every other kind of -ly that rhymes with making merry. When several feet of snow fell across the countryside, patrons at the Tan Hill Inn officially became snowbound. 61 strangers were left to make the best of a pretty great situation, considering there was cold beer on tap, plenty of food and an Oasis cover band to keep them warm. And as if that wasn't enough, they tossed in pub quizzes and movies and karaoke as well and uh . . I did mention all that cold beer, right?
It took three days before the roads were cleared and they were rescued (If you want to call it that), but the memories are going to last a hell of a lot longer than that. But please, don't take my word for it, check out this weekend review given by one of the stranded patrons on the Inn's Facebook page.
"We will ALWAYS remember this group of amazing people who came together, and hopefully, in challenging circumstances, enjoyed what we all think was a life-changing experience,"
What may come of simple moments is our divinity. Its truth speaks to what we are when the stars prevail upon us to follow their lead through the storm. And the cold darkness will find no quarter where poetry and song are gathered, because it speaks the language of the depths, so it sinks with the rising sun.
We swim.