Tornadoes swept through six states last week, leaving behind a trail of devastation from Mississippi to Illinois which resulted in seventy casualties. There were thirty separate tornadoes, in December.
Entire communities were wiped away in moments when a polar air stream crashed into unseasonably warm temperatures across the region, triggering a series of vicious twisters that left thousands without homes and had local and state agencies scrambling to provide relief before FEMA could arrive.
"The level of devastation is unlike anything I've ever seen," Said Kentucky governor Andy Beshear.
Former Minneapolis police officer Derek Chauvin changed his not guilty plea this week, admitting that he had in fact violated George Floyd's civil rights. Yanno . . by placing his knee on Floyd's neck until he lost consciousness. Before you go sending Chauvin a Christmas card, understand that he might have done so in order to spare himself another trial in which a life sentence was possible. As it is, he'll probably be out in fifteen years with good behavior.
Leave it to Cincy to bring some goodness to the roster this week, with the story of a Secret Santa whose sleigh touched down in a place light years away from the North Pole. But you never would have been able to tell the difference, what with all the Christmas spirit that was going on. This three minute video redefines what wealth truly means. What a story.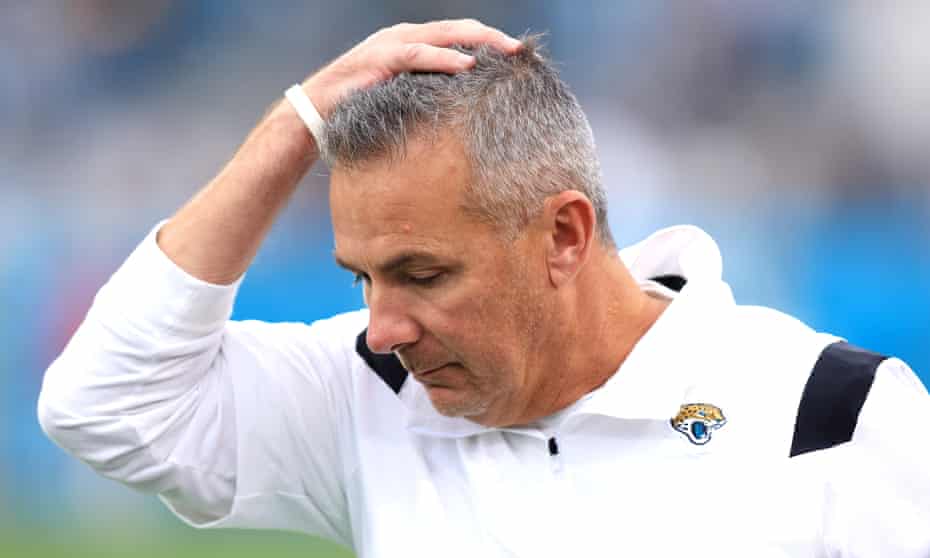 Yesterday morning, it occurred to fans and sports analysts alike that yanno . . . this Urban Meyer may have been a bad guy all along. But rest assured, it took 2-11 to come to that conclusion.
I saw him for the bad guy he was years ago (right here!). And that was before he hired a racist punk strength and conditioning coach named Chris Doyle . . it was before he brought in Tim Tebow, a failed NFL quarterback, to play tight end for five minutes so Urban could play his Jesus card and show everyone what a loyal guy he was . . . it was before he let his team fly home after a game in Ohio so he could go to his bar and play grab ass with a woman who was not his wife . . it was before he called a coach's meeting where he let his guys know he was a winner and they were all losers . . . it was before he kicked his place-kicker in the leg, justifying it with "I'm the ball coach, I'll kick you whenever the fuck I want!". The fact Josh Lambo told team officials about this in August and it only saw the light of day this week is another story for another time.
Truth is, it took 2-11 before Urban Meyer became the bad guy he's always been. Those thirty-one arrests of Florida "student athletes" when Urban was head coach weren't enough to convince people. In fact, Meyer's long and sordid history of aiding and abetting known criminals while at Florida and later at Ohio State wasn't enough to convince all these fans and sports talking heads that Meyer was a bad guy. Because winning was his brand before he shit the bed in the NFL, and that fact mattered more than the safety and well being of the female population on two college campuses. And if we were to flip the script to where Jacksonville was 11-2 this morning . . .
We wouldn't be having this conversation.
The lovely Monika is making the most of her turn in this week's line-up with the story of a simple walk in the woods that helped re-unite a WW2 veteran with several personal items he lost in Eastern Europe. Which is truly remarkable on the face of it but so much more so when you consider that he lost these items, are you sitting down? 76 years ago.
A Czech reporter found them while using a metal detector in the woods around Prague. Realizing the importance of the lost possessions, he took to social media, posting images and asking for help in the search for the owner. He got it when a Grand Junction Colorado resident was able to track the items to Joe Esquibel, a US Army veteran.
Just when you think the world is flat, you find the flavor.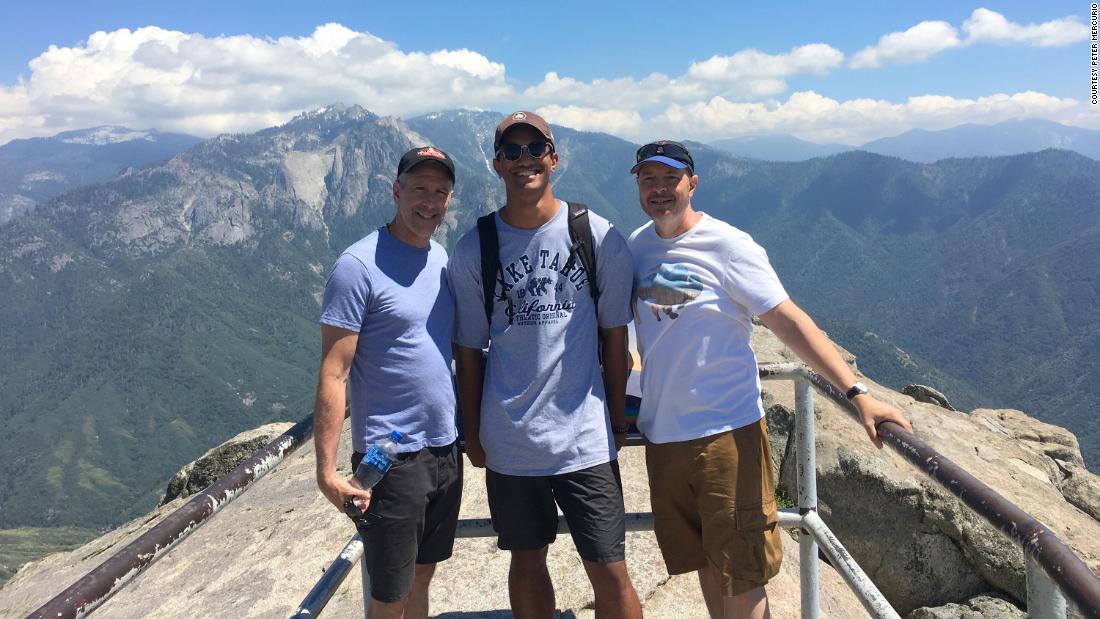 Twenty-one years ago, a family history was busy being written into existence in a New York subway station. That's where Danny Stewart found a baby boy wrapped in a sweatshirt, after which he called his partner, Pete Mercurio to let him know he was going to be late for dinner.
From there, it was as if God was writing the script. After handing the baby over to the state, a city-wide search for the parents was conducted with no luck. The two men had already decided they wanted to be a part of the kid's life for the long haul, no matter what. They had no idea how prescient their mindset would prove to be.
In December of 2000, the couple became foster parents to Daniel Ace Doe and two years later, they became a family. Officially.
As far as parents go, you're talking blue-ribbon best with these two men. They shared everything they knew with their little guy, and when he asked about the judge who had fast-tracked the adoption process, they arranged a meeting. In 2020, Pete wrote a book about how it all began titled "Our Subway Baby". Kevin is now 21 and a senior at Swarthmore College. He also happens to be living proof as to what good parenting is all about.
Love.
"We've always told Kevin from a very young age that he was left out of love, so that he could be found and cared for. We never used the word abandonment or abandoned. We said she left you where you could be found by us."
I look at the above image and I can't help thinking that God was cradling the three of them in his infinite grace whilst hushing the screaming mess of a world that ain't always the most compassionate of places. On top of that rock is where heaven got to have the last word, by letting the world see what matters most of all.
And always will.