You can't look back at 2021 without noticing the hump it was toting around, with that big fat trouble making asshole called 2020 screaming in its ear. So if you came here looking for me to romance the stoned ages of this twin-bill that keeps on taking, I ain't got T.S. Eliot to compare notes with. But . . . (Editor's Note: I love big buts and I cannot lie), there was plenty of good feeling to buoy our swim to the shore.
Okay, maybe not plenty, but enough . . definitely enough. Should I shush up and get down to bi'ness?  N'kay . . .
Imma start with the lovely Monika over at Tails Around the Ranch, who put the biscuit in the basket like the great Joe Sakic by leading things off with this one. Yes, I choose to copy and paste it, because I can't do better than this and that's okay.
Elected in 2020, 39 year old David Ortiz made history as Colorado's first bisexual as well as disabled legislator to serve in the Colorado General Assembly, handily defeating his opponent 55-44%. In 2012, Ortiz survived a helicopter crash in Afghanistan while serving as a pilot in the U.S. Army. The accident left him paralyzed from the waist down. Following his recovery at Craig Hospital (a neuro-rehab and research hospital specializing in spinal cord injuries and traumatic brain injuries, Ortiz worked as a lobbyist for veterans and behavioral health issues through the United Veterans Committee. Representing the communities of Littleton and parts of the city of Centennial (in the Denver metro area), Ortiz was the prime sponsor of 24 bills during the 2021 legislative calendar, offering more than any other freshman House representative. Among his sponsored bills is HB21-1110, which adopted the public accessibility standards established in the American with Disabilities Act into Colorado state law despite being unable to speak from the podium because of the assembly's architectural design and his need for a wheelchair. While a beautiful capitol building, it had never been fully assessable to the handicapped with its many stairs/levels. Various updates to accommodate Ortiz were made earlier in the year to the 130 year building but he was still unable to address the body from the speakers podium. It's nice to see that progress is being made to permit full access for all Colorado citizens…be they constituents or legislators.
See kids? When you open your hearts and minds to what is possible and stop dwelling on the business that ain't your business . . . great things will happen.
We said goodbye to legends in every field in 2021. From Hank Aaron to Colin Powell, Larry King to Stephen Sondheim, Bob Dole, Olympia Dukakis and Cicely Tyson. So many luminaries whose contributions were always going to live well beyond their mortal years, even if they made us believe otherwise. And then in the last breaths of the year, we lost John Madden and Betty White to the blanket of stars above us, and it makes me think that the term legend might be too impersonal of a word to use for these people. Because they were so much more than big names on a marquee. They were passionate teachers and earnest souls who made the world that much better while they were here. And I'll tell you something else I believe. They didn't leave the room.
They simply changed seats.
And speaking of legends, Nomadland took home Best Picture honors at the Oscars, with the great Frances McDormand leading the way. So, you're probably wondering why Carey Mulligan's pretty mug is staring at you and I'll get to that in un momento.
Saying Frances McDormand isn't deserving of an Oscar is like saying Ted Williams didn't earn his batting titles. And it's not by accident that she has three of these statuettes now, which is one shy of Katharine Hepburn, and I'm pretty sure Frances has her own (well deserved) parking space outside the Dolby Theatre in Hollywood. But Carey Mulligan pitched a perfect game in her turn as Cassandra Thomas in Promising Young Woman and last I looked you can't do better than that.
That is all.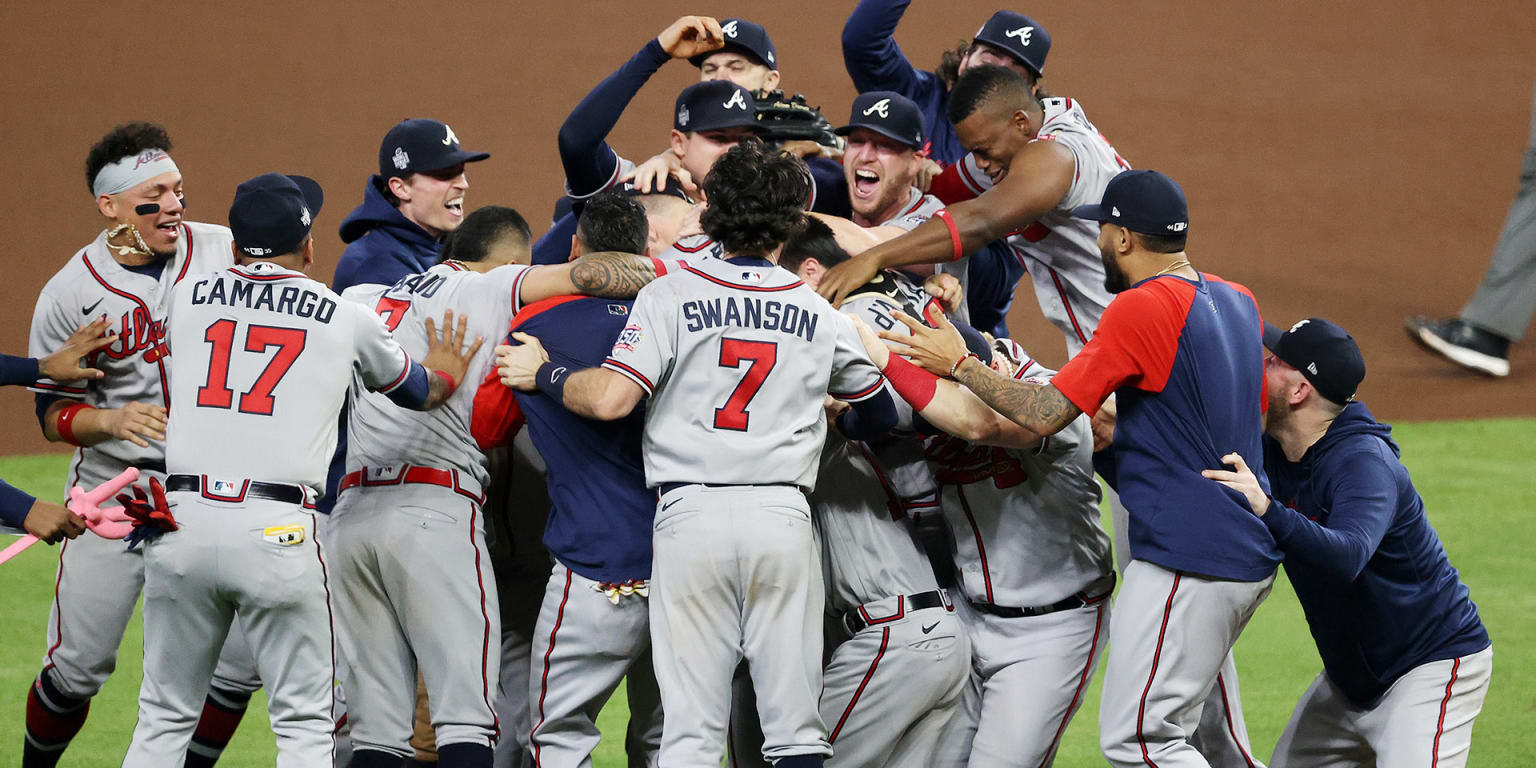 In sports, 2021 was more Groundhog Day than Heaven Can Wait.
Nothing against Tom Brady, but I'd sooner give myself a Siracha enema than be subjected to another episode of King Pretty Boy claiming football's Iron Throne. And then the Lightning match his royal flush by hoisting a Stanley Cup and turning Tampa into "Title Town"? Yeah, fuck that. And Ho met Hum when Nick Saban's Crimson Tide ended their two-year long national championship 'drought' by beating Ohio State last January. In basketball, the Milwaukee Bucks won it all. I'm not gonna lie. I watched them win and I still had to look it up when I wrote this, because I'd already forgotten.
Which makes the Atlanta Braves my favorite sports champions of the 2021 seasons. By default. Which, you guessed it, still counts.
2021 didn't promise us a rose garden. Nonetheless, there was plenty of bloom to go along with all the gloom and doom scenarios. Like for instance, Britney was finally freed . . and no, I'm not being sarcastic about this. It's a good thing because she's a good person and I really believe that.
And not for nothing, but science keeps leaping and bounding into the later rounds of the coronavirus. The world's biggest brains are harnessing their powers in order to make better tomorrows for everyone. There are constant studies being conducted as more and more vaccinations are administered which means, yes, there is a way back.
With the historic landing of NASA's Perseverance on Mars, humankind has moved that much closer to realizing the dreams of Mulder and Scully and every single person who ever lived out of an RV in the desert. And I have a question. Will Mitch and his GOPeeps be as hostile towards space aliens as they are with human beings?
In 2021, we learned that not all of God's creatures have been lost in the vortex of human progress. Blue Whales and Bald Eagles join Peregrine Falcons, Galapagos Giant Tortoises, American Bisons, California Condors, Giant Pandas and Steller Sea Lions in a comeback for the ages. In the box-score that matters most of all.
You notice how we treat a brand new year with such reverence? We pile all of our hopes and dreams into this sweet new ride and then we drive it out of the showroom . . . and proceed to devalue the shit out of it over the next twelve months. But I think we're missing something if we were to let our story end right then and there. I think we lose the essence of who we are when we believe ourselves prisoners to some lost horizon that never existed in the first place. We, are more than that.
Last year, there were a million moments of inspiration that helped to create things that will provide thrust to a million future dreams. And there were first teeth and first steps and first words and first ideas and first loves and first journeys . . . and another million such places that help steel the soul against all the many bitter losses. Because the firsts are what feeds our advance into the future. It shows us that here, right here and now, is where the ride begins.
The rest is up to us.