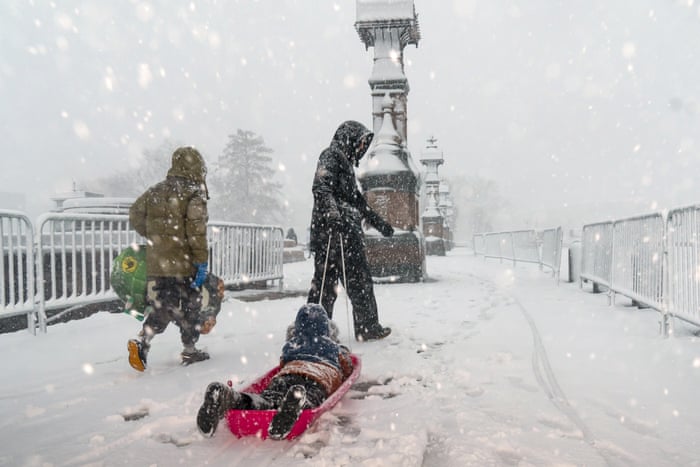 Jack Frost got his lazy ass out of bed this week, bringing actual snow to the east coast! Apologies to commuters and homeowners for that exclamation point, but I think winter needs to start behaving more like a mortician with dandruff; as in cold and flaky but nothing too wild.
The week began with winter storms meandering their way from New Jersey down to the Carolinas and stretching as far west as the Gulf of Texas. It delivered up a sequel with a "bomb cyclone" that slammed Buffalo and is working its way down the eastern seaboard. And okay . . I had to find a dramatically appropriate way in which to plant a favorite word of mine into the opening: Meander . . . it's one of those very perfect words.
I'm shameless.
The lovely Dale gets the game winning goal for this next story . . .
Nadia Popovici is a big fan of the Seattle Kraken hockey club, and that's not great. But every single other thing about this young woman just so happens to be.
While attending a game in Seattle between her team and the Vancouver Canucks, Popovici spotted a mole on the back of Brian Hamilton's neck that alarmed her. Hamilton is the assistant equipment manager for the Canucks whose life was about to be saved by a med student who needed to warn him about it. Which is what Nadia did by pressing her phone against the plexiglass with a message about the possibly cancerous mole. She urged him to see his doctor, ASAP.
Well, Hamilton followed this future doctor's orders and as it turned out, she was right. A cancerous mole with type-2 malignant melanoma was removed from Hamilton's neck; if he would have let it go another few years Hamilton says " . . I wouldn't be here,"
When the team reached out to Popovici to thank her for the life saving gesture, she was sleeping after having worked overnight as a crisis intervention specialist at a suicide prevention hotline. (I told you every single other thing about her was great). And so she was treated to a game, gifted $10,000 from both teams and Brian Hamilton will serve as her official Uber driver in perpetuity. I made that last part up. But he would do it.
Frank Capra probably wishes he was around to write this one up.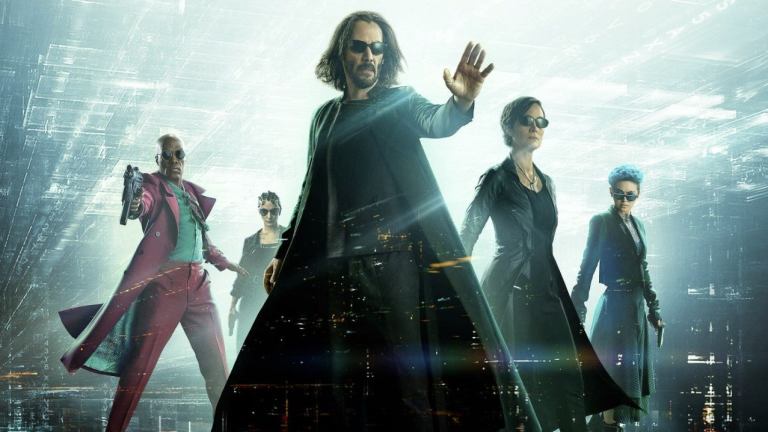 I wanted to love The Matrix Resurrections. Okay, maybe not love it but like it very much? Yes, I really did. But alas, I really didn't love it or like it or need to have spent two and a half hours watching it. The only reason I did was because if Keanu Reeves ran for President, I'd vote for him. Yeah, I know he wasn't born here, but seeing as how we'll let anyone in the Oval Office, I think it's time we started ordering out.
Fool me once, shame on you. Fool me four times with each instance being dumber than the last? You must be the NFL. Because Antonio Brown has found his getaway driver in Roger Goodell's league. How else to explain the myriad chances he's torched in the past three seasons, from Pittsburgh to Oakland, New England to Tampa.
In addition to all that nonsense, Brown has been involved in civil as well as criminal charges, ranging from burglary to assault and rape. Oh yeah, and he faked a vaccination card, which happens to be a federal crime. So while I empathize with anyone who suffers from mental illness, I do not suffer nor sympathize with opportunists who are given every chance, afforded every benefit of the many doubts and spoon fed a lifeline, numerous times.
Brown and his agent are busy drafting a narrative to explain his Tragic Mike act, in which he quit on his team in the middle of a game last Sunday. They're claiming he was injured and his coach was trying to force him back in the game. Even if true, it doesn't excuse this asshole's many splintered adventures. At all. If Boss Goodell wants to start earning some of that $40 million birthday cake he's taking home, it's time he tells Brown and his peeps to hit the bricks for good. Sure, the NFLPA is going to push hard against that kind of decision, and they'll win that fight. Just so long as they go on record as having let AB back in again.
That way, when AB ends up killing himself or someone else, we'll know who to thank.
Tuesday marked the end of an era as the BlackBerry now sleeps with the fishes, officially. Its legacy software was decommissioned on January 4th, rendering the former champion to paperweight status. In 2010, it was lording over market share as the top smartphone platform, but that all changed by 2013 when boom went bust. Because in the world of tech, a year is akin to a road trip through Westeros.
The BlackBerry joins the Walkman, phone books, carpet sweepers, toasting forks, pay-phones, VCR's, answering machines, car lighters, alarm clocks, movie rental stores and the Cleveland Browns as stuff that is no longer relevant.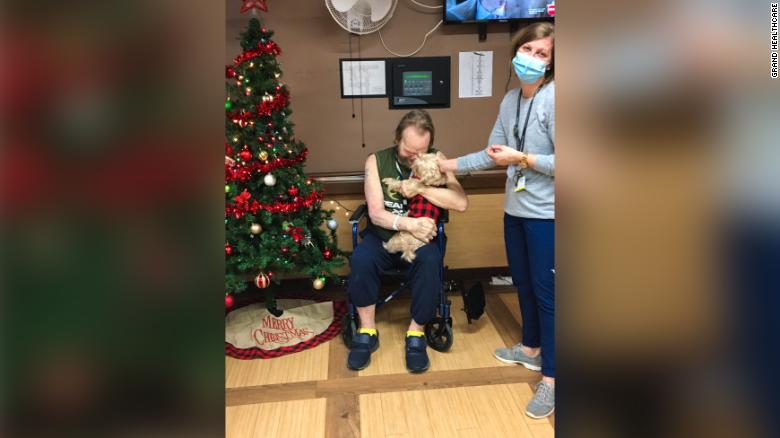 For health care workers, the last couple years have been akin to a jaunt through Cormac McCarthy's tool box. But they keep on swinging away, challenging all the wicked curveballs humanity throws at them. Because while it's the job that pays the bills, it's the calling that steadies their steps into the unknown. These peeps are as well acquainted with the truth of our times as any group: The night is dark and full of terrors.
Jennifer Smith is a nurse at Grand Rehabilitation and Nursing Center in Rome, New York, and she's batting cleanup in God's lineup. John Burley is one of her patients, and he can attest to this. Last month, he put in a frantic phone call to Smith, telling her that his dog Boomer had been taken to the pound.
When Burley moved from Arkansas to upstate New York, he had no support system, having left behind all his family and friends. So when he was hospitalized with pneumonia and lung problems, Boomer was removed from the apartment. John immediately dialed up his favorite nurse in a panic and she went into action, scouring the area until she was able to locate the pooch at the Rome Humane Society
Dog and Daddy were re-united, with Boomer coming in to visit his old man in the rehabilitation wing of the center on the regular. He spends the rest of his time at Smith's place until Burley is discharged.
"There are just so many worries in the world right now. If I can take one worry away from John, that's the least I can do," Smith said. "I can't cure diseases. I'm not a miracle worker . . . I made a promise to John to take care of Boomer. I will take care of him as long as he needs me to. John knows that. Right now the focus is on John getting better and taking it one day at a time."
The night doesn't stand a chance with people like her on our side.