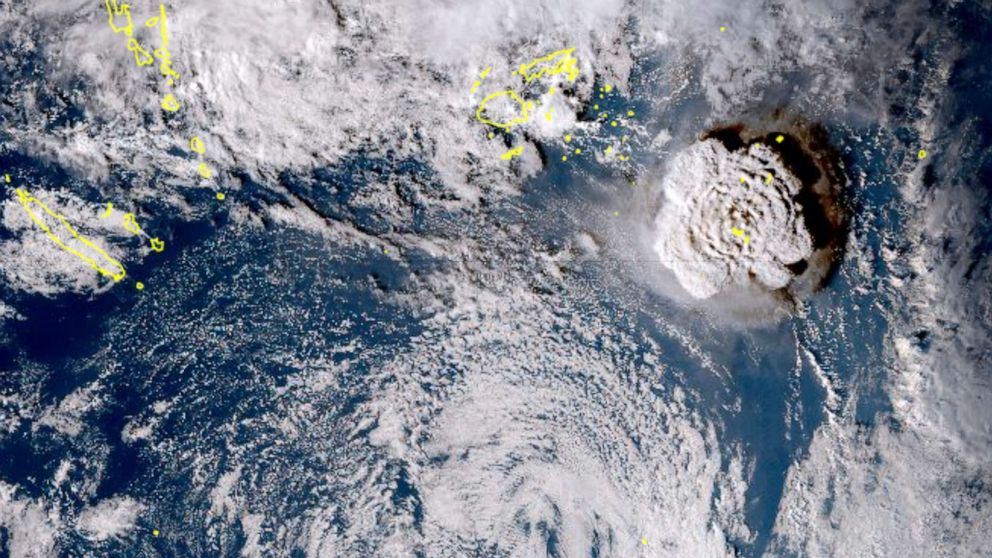 A tsunami advisory was issued for the west coast this weekend after an underwater volcano eruption on the island of Tonga, Because the west coast doesn't already have enough shit to deal with  . . from earthquakes to mud slides to really ugly basketball. Officials were quick to point out that an advisory is not a message of impending doom. It's more like Sheriff Brody telling everyone to get out of the water until further notice. Instead of a great white shark sighting, this warning concerns strong currents and waves that are way scarier than any fish.
Let's get to the rest of the week . . .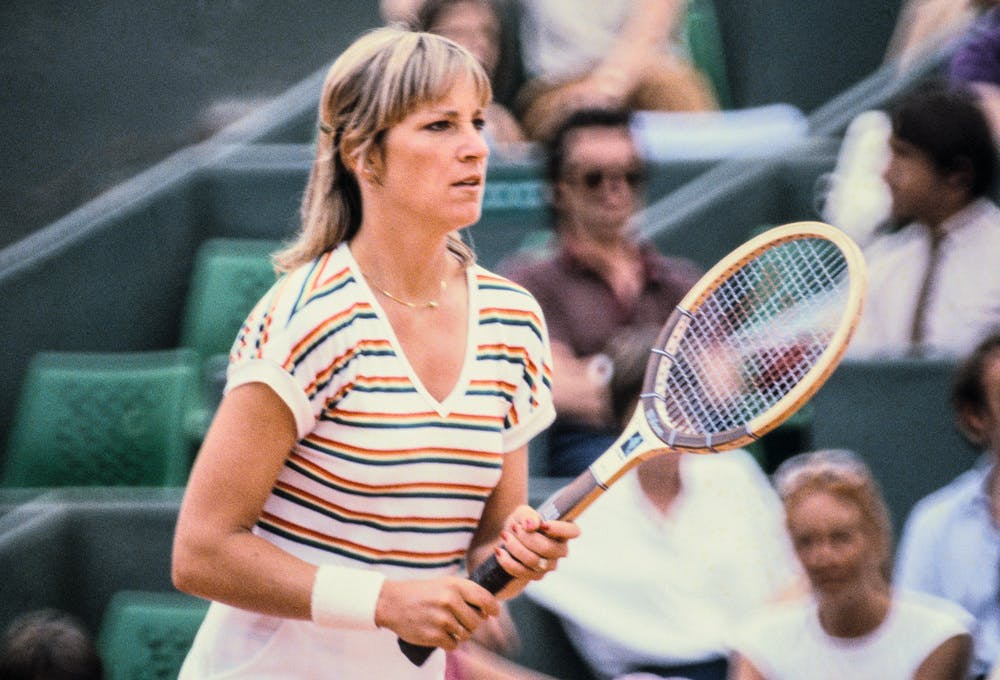 Before I knew anything about tennis, I knew Chris Evert. It was as if the girl next door just so happened to be one of the best tennis players in the world. For more than three decades, Evert was the headliner in tournaments around the world. From her on-again, off-again love match with Jimmy Connors to her epic rivalry with Martina Navratilova, she ushered in the new age of tennis; she was a television celebrity while collecting eighteen grand slam titles along the way.
But it was her grace in victory and defeat that separated her from all the tennis brats. And so, when the news came down this week that Evert has been diagnosed with ovarian cancer, it became one of those moments that makes you want to scream at the unfairness of it all.
Instead, Imma hope and pray that the girl next door has one more big win left in her.
The Georgia Bulldogs made good on my prediction by winning the national title over those CFP regular attendees from Alabama 33-18 on Monday night. Okay, so I predicted the Dawgs would win it all last season, but I ain't about to get stuck on the details in the afterglow of the school's first football crown since Jimmy Carter was still in office.
It's been a sports year to remember in the Peach State, with the Hawks making it all the way to last season's Eastern Conference Finals, the Braves winning the World Series and Kirby Smart's bunch vanquishing Emperor Palpatine and the Crimson Death Star.
And now the Falcons will try and . . . oh, never mind . . .
When a fast food joint not named Popeye's introduces a spicy sandwich to the menu, you best dial up your gastroenterologist so they can talk you off the toilet. Since I don't feel like contributing to my doctor's Aruba trip this year, I'm giving the Diablo Dare sammie from Arby's a hard no. For those of you fool enough to try it out, you'll get a free milk shake for your trouble.
Worst last meal ever.
The White House announced that we will soon be able to test ourselves for the Coronavirus in the privacy of our own homes. If you've got health insurance, you're entitled to eight free COVID at-home tests.  Now, millions of Americans will be sticking foot long swabs up their noses and I gotta ask.
What's the worst that could happen?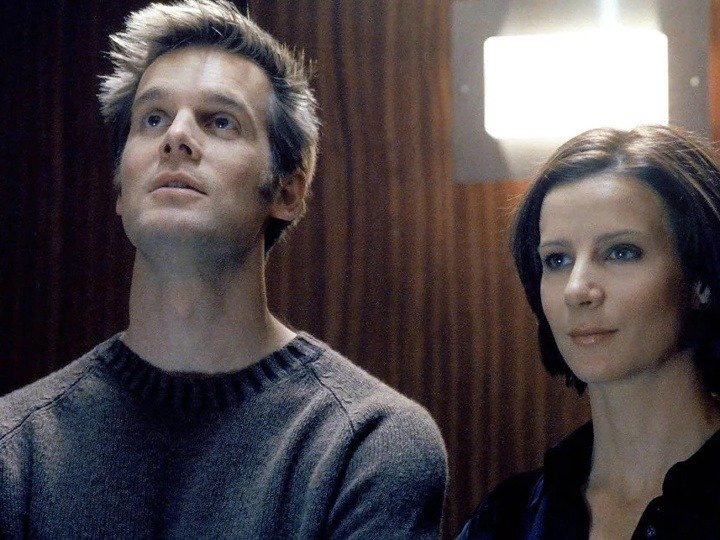 It looks like Putin is up to his dirty tricks once again as Russia prepares to wage a "false flag operation" in Eastern Ukraine. Basically, it means that Russia will stage an attack and then blame it on Ukraine, after which they'll invade under the pretense of stabilizing the region. And if you're wondering why I pasted an image of Nate and Brenda from Six Feet Under? 
Because it fits.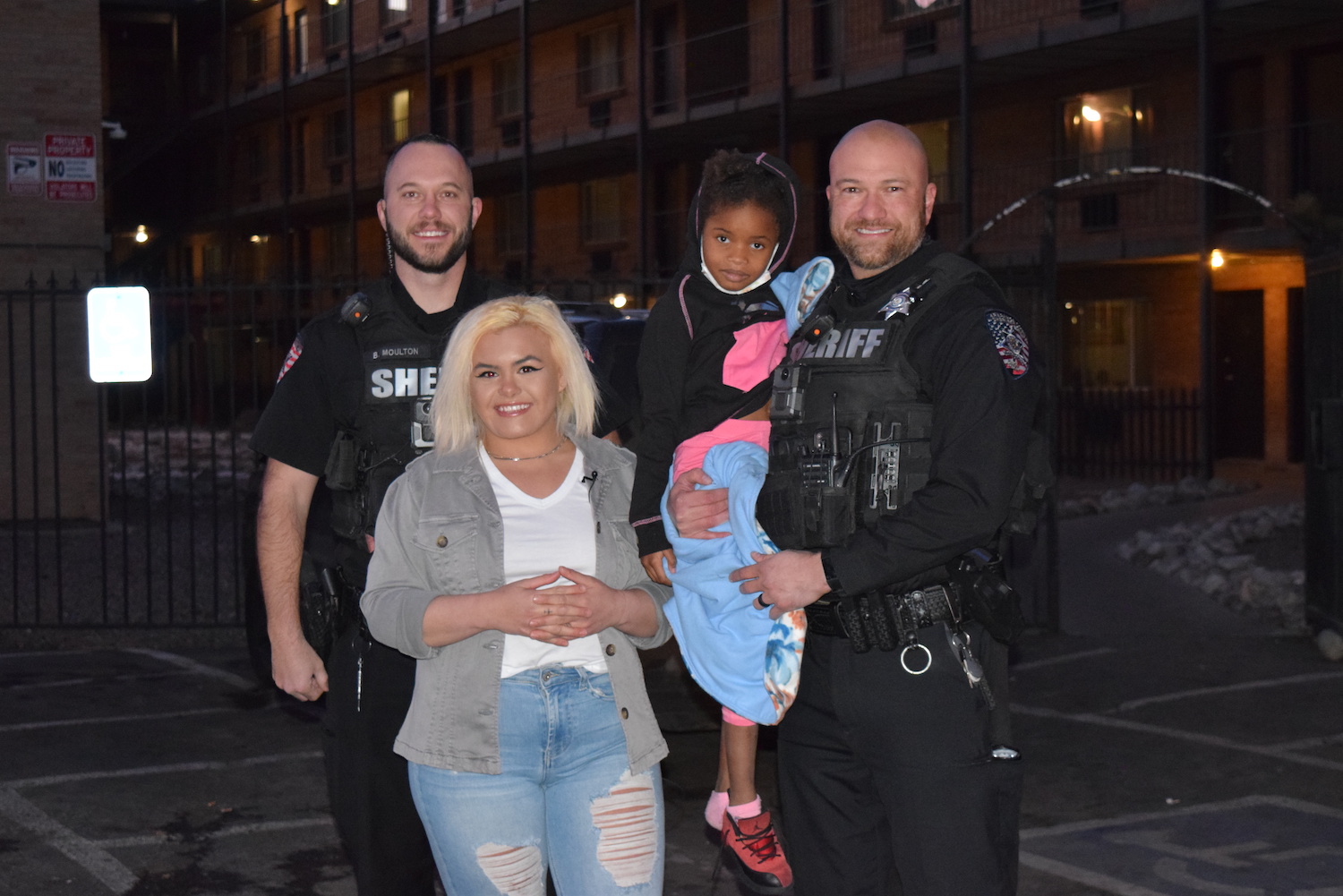 One minute, Dusti Talavera was chilling in her crib watching TV and the next, she was risking her life in what will no doubt be a Lone Star 911 episode at some future point in time.
As three kids played outside of her Denver apartment complex, Ms. Talavera kept watch to make sure they didn't do anything crazy. But seeing as how the kids were 4, 6 and 11 years of age, and they were busy digging into a winter wonderland, what were the chances they were concerned with playing it safe?
So when they ventured out onto a man-made pond that promptly collapsed them into the icy waters below, Talavera got to stepping. She said it was pure instinct that guided her and that before she even realized it, she was standing on the middle of the pond, because "They were babies, and they needed help,"
That's what happens when your best self answers the bell. You don't flinch when faced with impossible odds, you don't back down when summoned into harm's way, you don't wait for a hero to show up. You become one. And so she ran outside and navigated the tenuous sheet of ice, pulling two of the kids to safety before the ice broke once again and delivered her into the pond.
Unable to pull herself out, she kept the unconscious six-year old girl's head above water while her teenage cousin found a rope that she used to retrieve them. After which deputies from the Arapahoe County Sheriff's Office arrived on the scene and began performing CPR until she was resuscitated.
All three kids are going to be alright, thanks to Dusti and a brave sixteen-year old boy. Three young lives get to stay crazy and wonderful, and okay, maybe it wouldn't be the worst idea if they kept more to the latter than the former until everyone catches their breath. There'll be plenty of time to merge crazy with wonderful, now.
I did a little simple math and when you really think about it, hundreds of years were saved on that pond. If these kids live a full life, replete with kids and grandkids, that's hundreds and hundreds of years worth of history that didn't get lost to the depths. Hundreds of years and thousands of places and millions of moments.
Just like that.