Ukrainian President Volodymyr Zelensky addressed our Congress this week, appealing to our elected representatives for more aid and weapons. He also called for the US to institute a no-fly zone over Ukraine. President Biden is making good on the first two requests but thus far has refused the third. The reason for his refusal is simple; it will push NATO forces and more specifically, the US from the sidelines and into the middle of this war, inextricably.
It's a hell of a thing to watch people suffer and know that we could do more, but at what price? A ramped up escalation that pits us against Russian forces? Even if that scenario doesn't lead to a nightmarish conclusion involving nuclear missile strikes, it most certainly draws us ever closer to a not so fictional midnight.
It's vital that we weigh our responses to both Putin and Zelensky at this point in the conflict, seeing as how the wrong move could not simply heighten tensions, but throw them over the cliff. And in a sea of horrible possibilities, we sure as hell don't want to introduce yet another one.
I love Bono, but his poem to Ukraine on St. Patrick's Day will not be remembered in the same vein as The Joshua Tree. Just saying.
The Windy City celebrated the sixtieth anniversary of one of the most unique St. Patrick's Day celebrations going. Back in 1962, a few chaps from the Chicago Journeymen Local Plumbers Union were making merry on the Holy Day when the spirit(s) of the 17th prevailed against their better judgement. So they dumped 100 pounds of dye into the Chicago River, and the rest became local history. The moral of the story? Believe in the magical qualities of mayhem.
Marco's Micro-Movie Review- The Batman feels like David Fincher dreamt it up after a really bad breakup; dark and gloomy with a unrelenting hopelessness that saturates the (too long) three-hour caper. Solid performances all around, but none better than the Riddler- played by Paul Dano- whose wicked ways don't just cross the line. They torch it.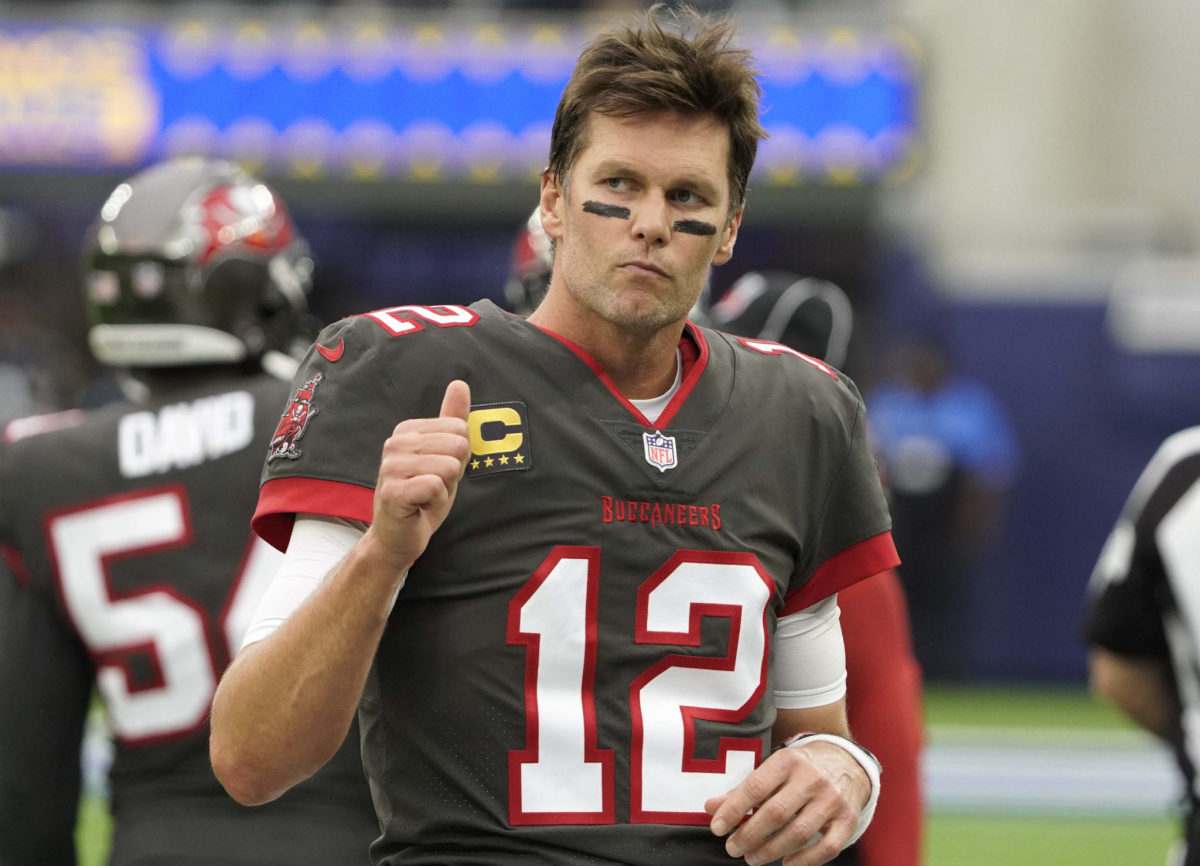 Well, shit . . .
Rainy days and Mondays usually get us down, and this kid is no different. And kudos to him for going all Hamlet with his feelings rather than just bottling them up, because lets face it, that shit'll kill you. Letting it all hang out is the way to go. And not for nothing, but he should be expecting a call from Ron Howard any day now.
Tom Brady news that I actually found interesting? Someone bought Tom Brady's final touchdown pass for $516,628  . . . just hours before Brady announced that, well, it wasn't going to be his final touchdown pass after all. And now I don't feel so bad about that loan I made to my pal Fat Tony when he wanted to get into bookmaking.
The Fed announced this week that it will raise interest rates, with more hikes to come over the course of 2022. The full-court press is in response to a consumer price index which came in at an eye popping 7.9 percent in February, its highest level since early in the Reagan administration. They'll keep raising rates with the hopes of getting the economy to chill for a tad, but this strategy is likely to butt heads with the supply chain issue we've got going on so . . . . I'm pricing horses as promised. I found a beauty in Maryland, one owner. She's a retired grandmother who only rides the horse to and from church on Sundays.
The Senate passed a bill this week that would call for a year-round daylight saving time. No more messing with the clock every fall, the clock would remain stuck where it is now. And not for nothing, but it's an idea whose time has come. Okay . . that was worse than Bono's poem, sorry. The House still needs to sign off on the bill, after which it would go to President Biden . . . because he has nothing else to concern himself with these days.
A volunteer's work is never done, and thank God for that.
The latest evidence that hope and love are the most valuable commodities on the market comes to us from Siret, Romania. That's where 7-year old Arina and her family are living right now after fleeing Ukraine for a refugee camp that is located almost six hundred miles southwest of their home. More than 2 million people have fled Ukraine since the Russian invasion began on February 24th. More than 85,000 of them have found a safe haven in Romania.
When a psychologist at the camp learned that Arina was celebrating a birthday, he made sure there would be a cause for celebration. After which a lot of people with a lot of really important things to tend to made it happen. Because in that moment, the most important thing in the world was to make this beautiful child smile. Hell, it wasn't just important to them, it was everything.
It became the kind of moment that possesses a language all its own, one known to the dreamers and lovers and fools of a world who still believe in the best of humankind, after all of this. As they sang to her, they achieved that smile they had been searching for since tomorrow got lost. And as a peaceful snow fell through the thick of night, it was as if the heavens were looking down in applause.
Happy Birthday Arina.