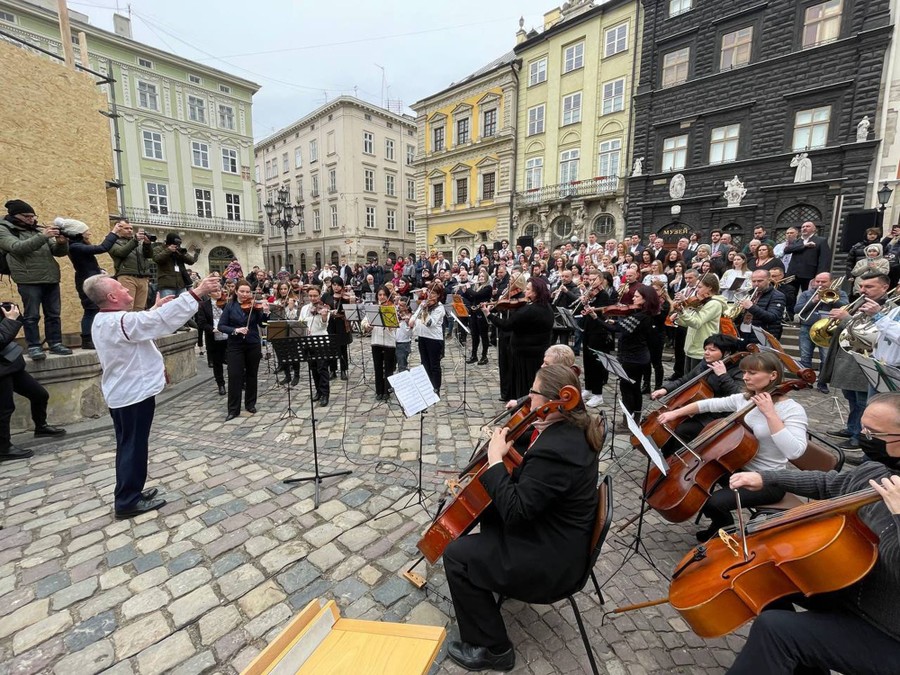 The Lviv Symphony Orchestra and Mikola Lisenko Music Academy have been holding open air concerts in the center of Lviv to protest the Russian attacks. Kahlil Gibran wrote that music is the language of the spirit, and as the people of Ukraine are proving every day, their spirit is strong. (Photo courtesy of The Atlantic). 
The theater of war was drowned out by Vladimir Putin and his old Soviet cronies, who amped up the rhetoric this week. As if death and destruction were not enough, why not double down with the kind of provocative talk that will take things from worse to catastrophic?
Putin feels as if he was screwed over by a regime in Ukraine that didn't just want the keys to its own car, it wanted to drive it too. For all his tough talk, Vlad's war isn't exactly going according to plan thus far because wars never go according to plan. So why not harp on his old nemesis to the west . . . Us. Because when a bully isn't getting his way, create a diversion by bemoaning the failures of his predecessors. And push the nuclear chatter to the center of the table in a gambit that nobody wants to be all in on.
I'm beyond sick and tired of this asshole.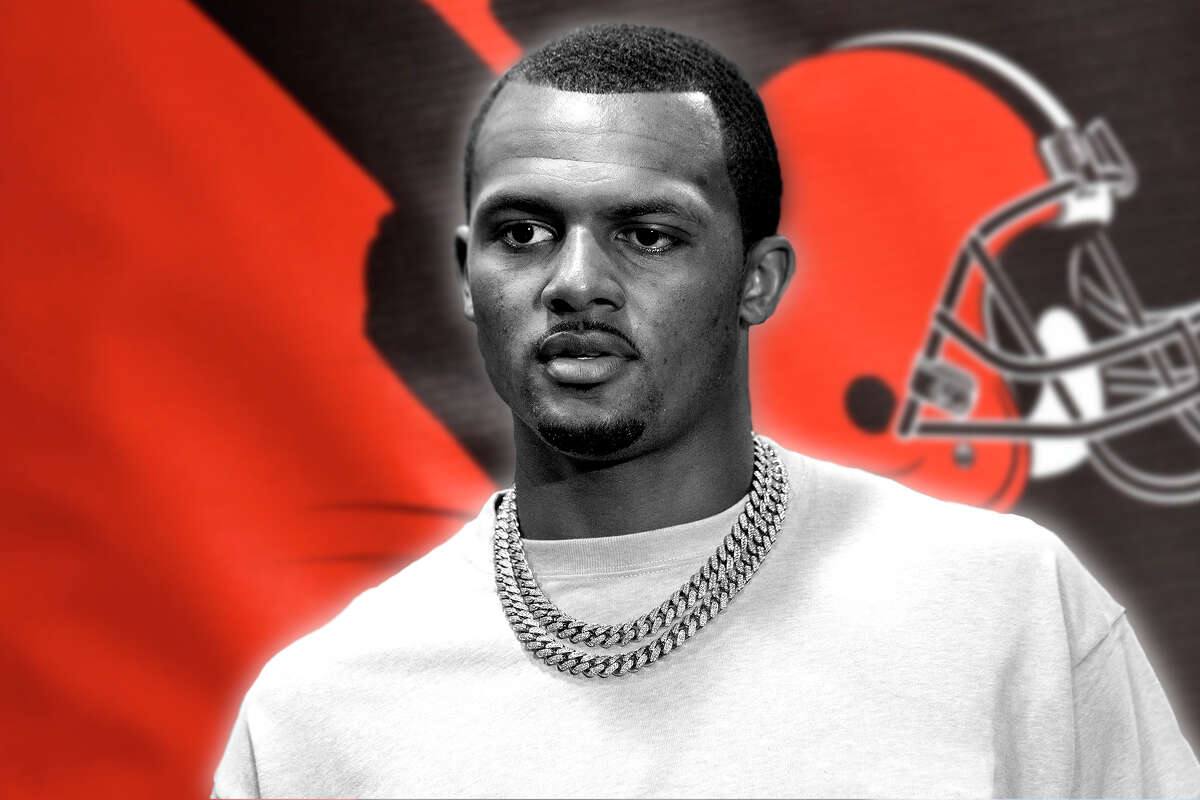 The odyssey that is former Houston Texans quarterback Deshaun Watson's football life let him off the hook this week when the Cleveland Browns made him the highest paid quarterback in the game. Watson had spurned the Browns in trade talks only days earlier and it seemed nothing was going to change his mind. Until $230 million fully guaranteed somethings did.
Watson was benched for the entirety of the 2021 season after twenty-two women filed civil suits accusing him of lewd and coercive sexual behavior. And none of that mattered once a Texas grand jury decided that no criminal charges would be brought against him, because that's when the feeding frenzy for his services really got going. No less than six teams were in the race, never minding this sordid mess because big league sports always has room at the table for another bad act, so long as he can still produce at a high level.
Not to be outdone, the Miami Dolphins made Tyreek Hill the highest paid wide receiver in the game on Wednesday after acquiring him in a trade with the Kansas City Chiefs. So now my club has a high profile bad guy with a record of domestic abuse, but so what? We're contenders!
The powers that be at the league office know we ain't buying their tired old company line about how the league is one big, happy family and about how much they value women. But it doesn't matter, because they have pockets that are deeper than the Mariana Trench and a legal team large enough to have its own zip code.
As a sports fan these days, you best wear shades.
I used to believe Godfather 3 was the most egregious shit ever taken on a movie franchise, and then they issued the Coda and I made peace with it, for the most part. And while I ain't ever gonna compare Michael Corleone with Michael Myers, the latter has had an impressive run in his own right. Which is why the people responsible for Halloween Kills now own the award for most objectionably egregious sequel in the history of ever. The film is an abject disaster, and if you didn't know any better, you'd swear the writers had intended for this to be a spoof of the original. Embarrassing.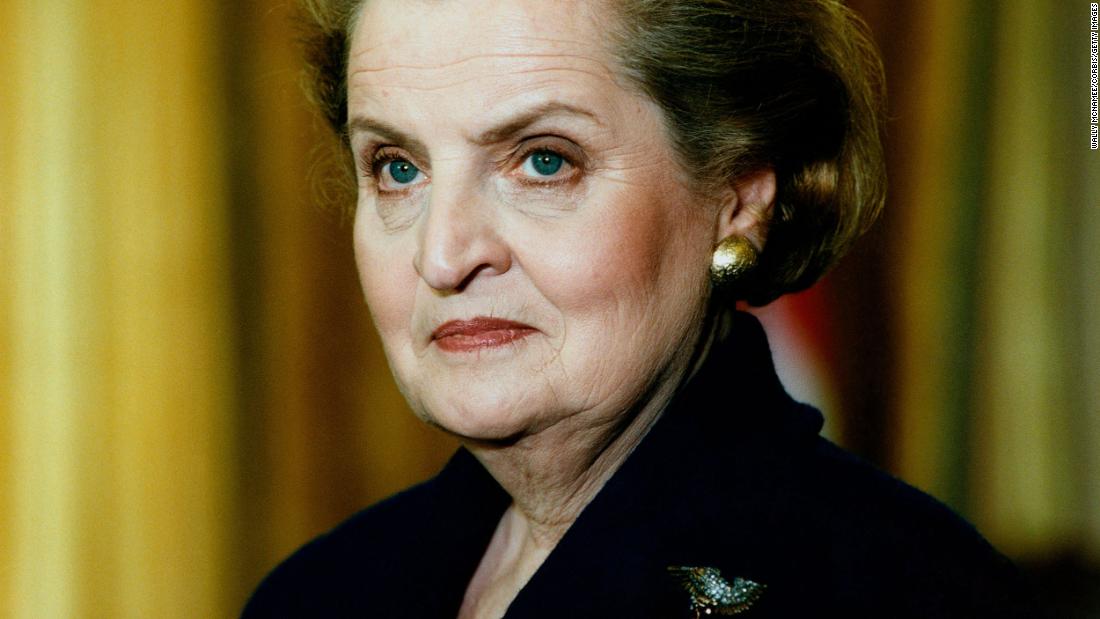 Madeleine Albright, who became the first female secretary of state under President Bill Clinton, lost her battle with cancer on Wednesday.
Ms. Albright was the daughter of Czech refugees who were forced into exile after the Nazi occupation of her country in 1938. They fled to Britain a year later, having no idea of the horrors to come. They survived the German Blitz before moving to the outskirts of London until the end of the war. Madeleine was schooled in Switzerland for a brief period where she learned to speak French, but her family's return to their home was short lived when the Communist Party of Czechoslovakia took control in 1948. As a press attaché who opposed communism, her father sent them to America.
From a young age, Albright was a lesson in what Ellis Island means: She believed in the principles of democracy while never taking for granted the freedoms it offers. She was witness to how despots rise to power with manipulative language whose power lies in the fear they can spread.
Madeleine Albright was 84.
There are so many stories of people from around the world contributing to the people of Ukraine: from grass roots fundraisers to booking rooms with no intention of filling them. And here's one more, because when I get tired of the way the world so oftentimes works against itself, these stories bring me back to a better place.
Anastasiia and Vira Derun moved to this country from Ukraine with the same dreams as so many who have come before them. To make their own special footprint in a country of immigrants. In October of last year they realized their dream with the opening of D Light Café just outside the nation's capitol. And less than two months later it was up in smoke, literally, when a fire shut its doors. But thanks to a GoFundMe campaign the sisters were able to re-open last month. Right before the Russian invasion changed everything, yet again.
They have spent many a sleepless night since the war began, staying in touch with their family back home as best they can. "We don't have the power to help them. We cannot visit. They cannot come here. I'm literally watching the news every five minutes just to keep myself updated. What's going on? Where's the army moved to? It's this situation where we look at unknown things and we just pray. That's the only thing we can do right now." Anastasiia says.
They started taking donations and well, it's proven to be their sunshine in the middle of this raging storm. To date they've raised more than $7,000. Every morning you can find people lining up outside the small bakery in Adams Morgan to buy pastries and to make donations and in many instances, both.
"We have a lot of Russian people coming in and supporting us, which is so wonderful because we understand that this is not between people—it's between political individuals" she says. "I want everyone to understand that Ukraine is a country. It's not part of Russia or part of Europe. We are a nation who has our own culture, our own values."
I gotta tell you, when I went digging for a feel good story this week I had no doubt I would find plenty of them. Because I always do, because they are always there. This week it was people singing songs in the square and booking vacations they will never take and sending letters and money and clothes across the oceans to complete strangers. Because in the middle of the worst of times, love always finds its way. And so when I learned about these two sisters, I knew I had my story.
It was a piece of cake.