Pope Francis looks out over St. Peter's Square where more than 100,000 pilgrims gathered to hear his speech celebrating Easter Mass. The Pope prayed for peace in Ukraine while praising all of the people around the world who have opened their hearts and minds, their wallets and their homes to aid refugees of the war torn country. He called these acts of charity a sign of the hope that still exists in humankind.
Imma be taking a break for the rest of April, and while I would love to tell you that today's post will be all sunshine and rainbows, of course I can't. That's not how the world operates, and it's not going to do us any good to pretend. So instead, I'll chase all the shower-soaked stories with the flowers we grow when we rise above.
Let's get to it.
Gun violence is our national seal, but if you're looking for more urgency from our elected officials when it comes to enforcing tighter gun restrictions, good luck. Why should they be bothered when they can hide behind the fact that a majority of the population is just fine with the status quo? So we'll keep getting stories like last week's shooting on the northbound N train in Brooklyn, where Frank Robert James opened fire on morning commuters. James was wearing a gas mask and was carrying two smoke grenades, gasoline, a hatchet, fireworks and a Glock 9-millimeter handgun. At the conclusion of his rampage, ten people were shot and twenty-nine were injured, after which the shooter fled the scene.
Time stood still on that subway platform as people lay bleeding and dazed while others came to their aid and a few others gave chase. Inside the shroud of smoke and madness, unarmed civilians didn't sit by and let James go. They tried to stop the man responsible for shattering their sense of normalcy. Ordinary people came together to make the kind of difference that doesn't pretend away all the forgettable endings this world has to offer. They had a better idea than all those who cower in silence when action matters more than ever before. They didn't accept what they were given.
Neither should we.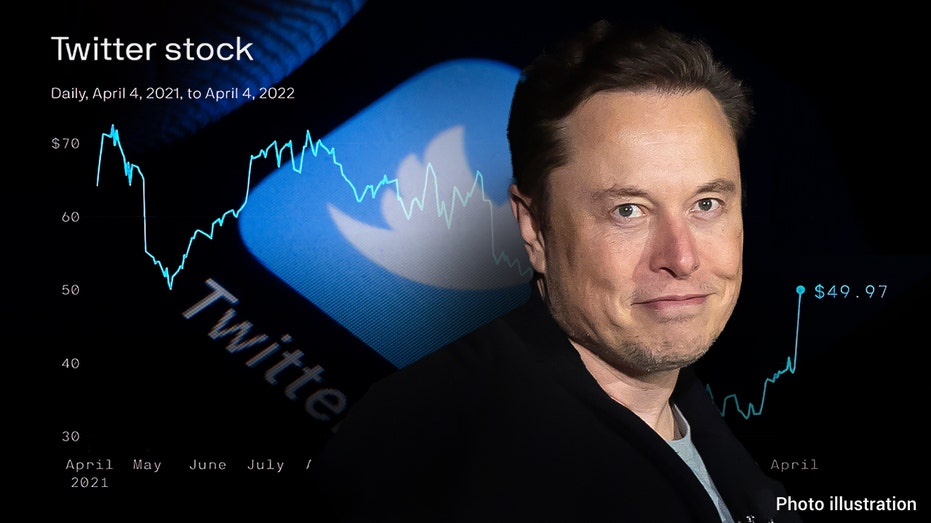 Elon Musk's love affair with Twitter is like something out of a sordid Netflix documentary. You know the plot; Boy meets social media giant, they hook up and pledge their love for each other. And then things start going off the rails and the next thing you know, boy is stalking social media giant and things go from bad to hearse.
Musk agreed to join the board of directors for the San Francisco based company, and then he reversed course. And then he made a bid on the company he already owns 9 percent of. His offer of $43 billion didn't go over well with the company's major investors who cried bullshit over what they consider a lowball offer. They also ain't digging on Musk's contention that the social media giant has grown stagnant.
Meanwhile, Tesla investors are growing fidgety as they consider what a successful close by Musk would mean for their earnings. And Twitter employees think he's just playing hit and run with their stock. And let's not forget free speech advocates who fear what an unhindered Musk might do with an enormous thought engine like Twitter.
Like I said, look for this drama to end up on Netflix.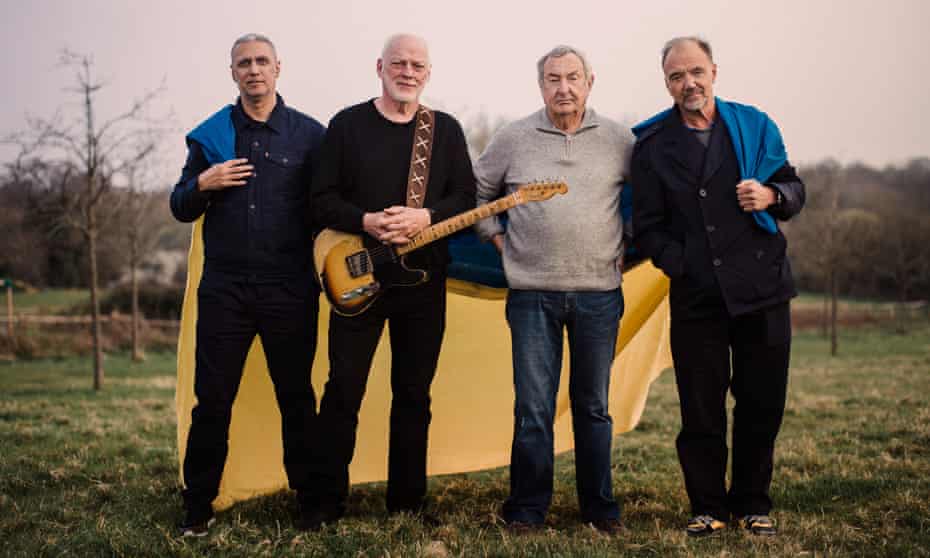 Few things in life are forever, other than McDonald's French fries, protest songs, the Simpsons and rock band divorces. But what happens if you took two great tastes that ended up tasting great together?
Pink Floyd did just that when they got (most of) the band back together again to create a song protesting the Russian invasion of Ukraine. The title of the song is Hey Hey, Rise Up and it's the band's first new track in twenty-eight years. David Gilmour, Nick Mason and Guy Pratt join Nitin Sawhney, with Andriy Khlyvnyuk of the Ukrainian band Boombox contributing vocals. Gilmour describes the song as a show of anger at a superpower invading a peaceful nation.
Big props to the band for letting Ukraine know there is somebody out there.
Here's to Duke, a three-year old mixed breed whose long strange trip from Kosovo to the states almost didn't happen.
Of all the Army bases in all the world, this handsome pooch walked into Sergeant Kelsey's unit looking for some grub. And from there a friendship grew, one day at a time, one meal at a time, with lots of tail wagging and hugs to go around. And it got to where Kelsey decided that maybe it was time for the dog he coined with the name Duke to find a forever home with him.
And then one day, Duke stopped making the scene. When he was found several days later, Duke had been shot and was in rough shape. Paws of War- a New York based charity- sent an emergency veterinary team out and saved the dog's life after which the Alamal Foundation provided foster care for him during his recovery.
These days, it's all cake and war stories for Duke. But mostly cake.
It's easy to believe the end of the world is circling our cosmic drain. We have plenty of reasons to start pricing compounds in the middle of nowhere, what with all the madness has seeped into our everyday.
Think about it. We don't even slow the news crawl down for mass shootings unless there are a significant number of casualties, and even in those instances, we don't stay with it for very long. The idea of world peace is a meme. Diplomatic efforts are oftentimes a preamble for bad shit on the horizon. And maybe it always has been this way, but God knows the price to be paid gets higher with each new laundry bill.
If you're looking for a sacred patch of grass to rest your weary head on, we ain't supplying. Not in a world where terrorist attacks become political capital and a virus that has claimed more than six million lives is believed by many to have been nothing more than a hoax. How do you even respond to that without screaming?
When did the world become one great, big hostile takeover? And how do we respond without losing our sanity? How can we trust ourselves when surrounded by so much doubt? Why do we insist on sticking to the blueprint of Rudyard Kipling, who preached patience and love in the face of an unrelenting storm?
Because maybe he understood full well that the stuff we don't know is the stuff we can still do something about. The proof showed up last week, in a Times Square subway station of all places. And it filled that unforgiving minute Kipling once wrote about with a song that lets us know hope ain't done with us just yet.
Not even close.
But wait . . .  there's (one) more!