Nothing is sacred.
Lost in the hue and cry of the Supreme Court's initial draft to reverse Roe v Wade is the fact that someone leaked these inner workings, including Justice Samuel Alito's opinion on the nearly fifty-year old decision. This isn't business as usual, far from it.
Don't get me wrong, I vehemently disagree with Alito, whose rhetoric was filled with the kind of thinking that got us 2016. This idea that a woman's right to an abortion shouldn't be federally protected is as much of a breach of the public trust as the fact that someone decided to share it. I don't agree with the leaking just the same as I don't agree with Alito or his four other conservative compadres. Because it speaks to just how far we have fallen as a society, on both counts.
We keep waiting for better but we keep getting worse.
If you're like me, the thought of mowing your lawn is right up there with dentist appointments and doing your taxes. Welp, now you can take the rest of the month off from those duties if you so choose thanks to a really great cause that will serve to help your local bee population. We are smack dab in the middle of "No Mow May" and as the kids would say, I am here for it.
By cutting this chore out (pun intended) of your May calendar, you won't pillage a bee's village of dandelions, clover and violets, thereby giving them ample time to grub and in turn grow their colonies for the coming summer months. So if your next door neighbor accuses you of being lazy, just tell them it's all about bio-diversity. And if that doesn't work, tell them to buzz off. (Big thank you to Dale for this bee-licious get).
When it comes to the defamation trial involving Johnny Depp and Amber Heard, I feel as if you can add a "Way" to the acronym TMI. Please make them stop.
Cheers to the Toronto Blue Jays . . . fans. You didn't think I was gonna dish props to my beloved Yankees' young and ridiculously talented rivals to the North, did you? Of course you didn't. But when it comes to their fan base, I can bring the love because well . . they started it.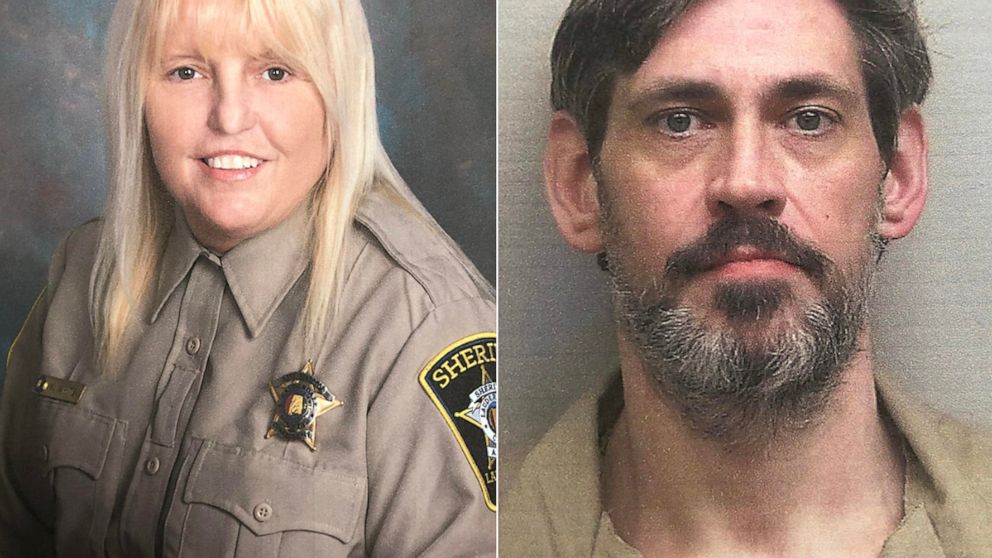 It's been almost a week since Corrections Officer Vicki White and inmate Casey White went on the lam in Alabama. On a completely related note, Lynyrd Skynyrd called and they want their song (all of them) back.
Anyways, officials have concluded the two were in cahoots and needless to say, her fellow officers are shocked and devastated. It's an all around bizarre and regrettable story and you know what my takeaway is? Jon Hamm will play the inmate in a movie with the over/under on the release of the streaming masterpiece being two years.
You're welcome.
Someone rushed the stage during a Chapelle appearance at the Hollywood Bowl this week, attacking the comedian before getting his ass beat by security. After the episode, Chris Rock comforted Chapelle on stage. You cannot make this shit up and really, why would you? 
Trevor Bauer is a major league pitcher with a million dollar arm (Actually, it's a $102 million dollar arm) and not much else going for him . He's been on the bench since last July after MLB suspended him over allegations of physical and sexual assault by a San Diego woman. Since the suspension, two more women have stepped forward with their own stories to tell. So Bauer becomes the latest major league creep to get found out but this time there's a twist. The league office handed down a 2 year suspension at the conclusion of their investigation. That's some heavyweight shit crashing down on the prime of his career and hopefully it's a message from the league that enough really is going to be enough.
You listening Roger Goodell?
You know what the difference is between your drunk uncle and all those so called NFL "Draft Experts"? Neither do I . . .
I want to thank Frank "Beach Walks" Angle for filling in last week here at Sorryless. And as it turns out, there's just a little bit more Cincy where that came from. Yesterday he sent me the amazing story of Denis Estimon, whose family immigrated from Haiti when he was in the first-grade.
In high school, the young man started a student group called "We Dine Together" with the idea being to give every kid a chance to belong. As a boy living in a new country, he had to overcome a language barrier and a completely uprooted existence. He understood first hand the challenges of feeling isolated and alone and he wanted to do something about it. So he did.
In a world that seems to provoke the sum of all our many fears on a daily basis, it's important to remember just how much a simple kindness really can mean. The world is a complicated place, full of hits and misses, rights and wrongs, wins and losses. So the idea is to add to the win column, best we can, however we can. And it helps to know that beautiful outcomes are entirely within our means, because that's how kindness works.
It's a choice.