Vlad Putin was all set to roll out his Doomsday Plane at Moscow's Victory Parade on Monday but the flight was grounded because of weather. The modified plane, referred to as the "Flying Kremlin" would house the country's leadership in the event of a nuclear event. The plane has no passenger windows in order to protect its passengers from the after effects of a nuclear blast and it can be refueled in mid-flight, allowing the power brokers to remain airborne.
Sounds impressive, right? Okay, now let me repeat what happened to this powerhouse last week. A plane that was built to endure the effects of a nuclear event . . . was grounded because of rain.
The Wicked Witch of the West called. She wants her punchline back.
The insufferable hypocrisy of American politics is coming home to roost.
Scores of women along the southern border of Texas have been scouring pharmacies in Mexico for abortion pills since the state whose motto is Friendship passed a strict anti-abortion law last September. To make matters worse, we're talking about unregulated pharmacies here. Sadly, these women are not privy to the options afforded all those holy rollers who want to flip the script on Roe v Wade. Because for all the proselytizing these peeps dish up, they're going to play a game of hush when it comes to them and theirs. They'll find the avenues that privilege affords them and to hell with everybody else. It brings to mind the words of Sister Joan Chittister in an interview with Bill Moyers, when discussing the truth of abortion.
"I do not believe that just because you're opposed to abortion that that makes you pro-life. In fact, I think in many cases, your morality is deeply lacking if all you want is a child born but not a child fed, not a child educated, not a child housed. And why would I think that you don't? Because you don't want any tax money to go there. That's not pro-life. That's pro-birth. We need a much broader conversation on what the morality of pro-life is."
That says it all right there.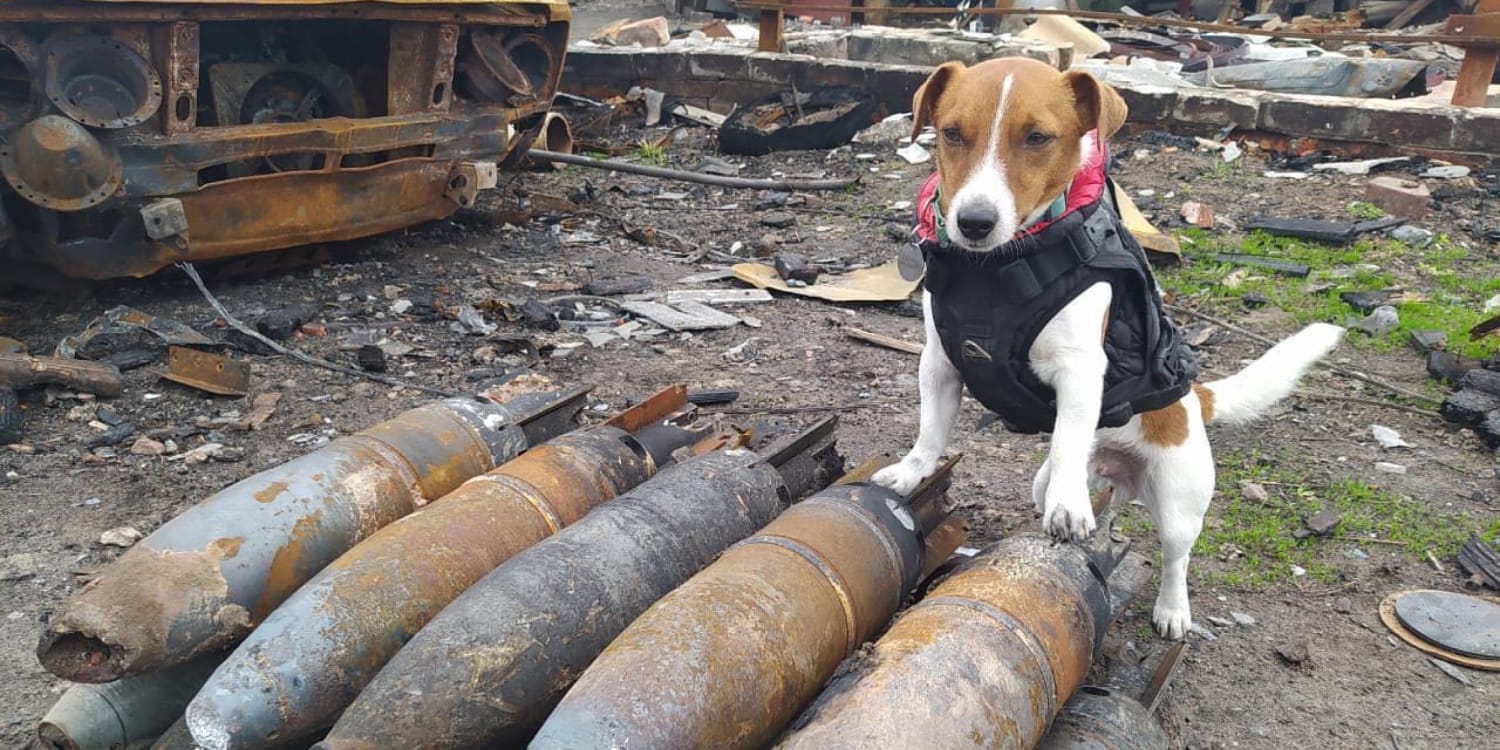 Hail Patron! This two and a half year old mine sniffing Jack Russell Terrier who is my Hero Of The Week! here at The Rundown. The dude is so much more than just another pretty face, as evidenced by his prolific resume when it comes to saving the day. Patron has sniffed out more than 200 (You read that right) explosives since the Russian invasion of Ukraine began.
For his tireless efforts in saving lives and educating the civilian population, Patron was awarded a medal for "Dedicated Work in the Ukraine Army." He's got a trophy case and an online following and that's all well and good. But all he really cares about is doing the job, every single day. Because in life, some may want to write the lessons and others may want to teach them. But the ones who change the world?
They live them.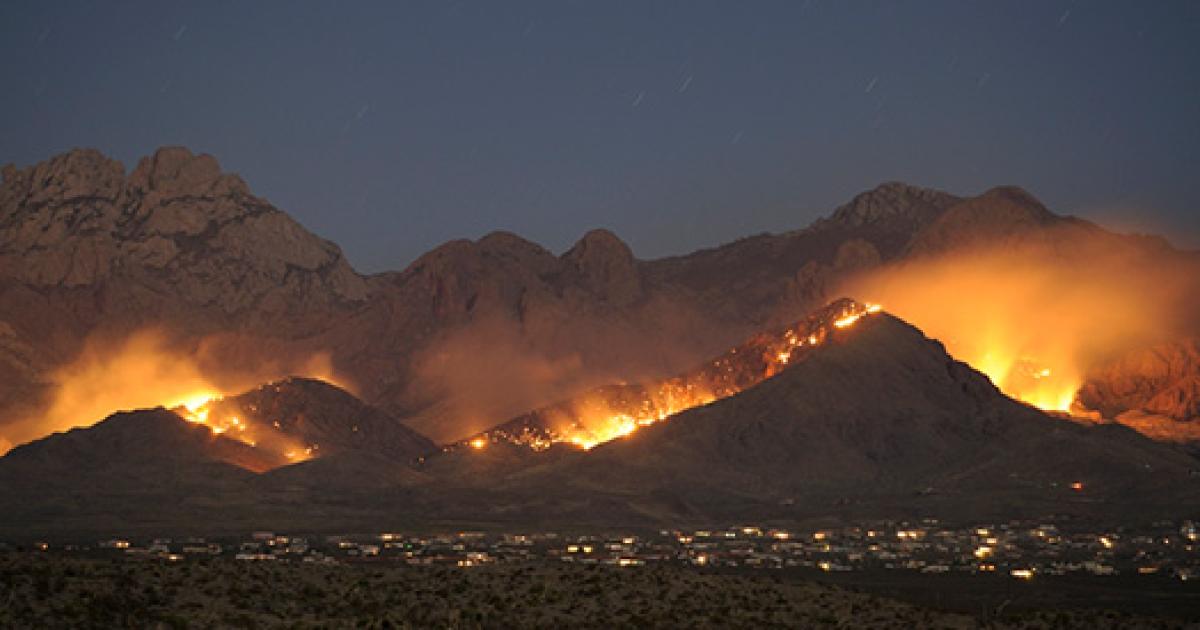 It's Day 37 of the raging wildfires that have engulfed 237,000 acres in New Mexico while enlisting more than 1,800 fire and rescue workers to battle it and officials say there is no end in sight. The devastation began when two smaller fires merged and laid waste to more than fifty square miles in one day.
High winds and drought ravaged forests have pushed these men and women to the brink, but somehow they'll keep moving. They will always have a reason to keep fighting back, because that's what service looks like.
God bless them all.
80-1 underdog Rich Strike won the Kentucky Derby last week, and I was grateful to have the space of a week's worth of time to deliver up this news. Because in horse racing, every result is a dubiously fitted fairy tale these days. The sport is rife with rich creeps who are expert when it come to writing up regrettable endings to feel good stories. But for now? Rich Strike turned the gambling books upside down and shook their pockets clean.
Okay, so the trainer Eric Reed has come under fire for some coarse things he may or may not have tweeted about Vice President Kamala Harris. And jockey Sonny Leon was suspended for careless riding in the race before his Derby win. But so far, no evidence has been presented that someone doped this beautiful creature.
It's probably safe to celebrate the upset win now. Probably . . .
"On the Run with the Whites" is the working title for that guilty pleasure limited series that will be coming to a streaming service near you (And maybe it won't be Netflix after all, but I'll get to that in a moment).
Because the worst? Happened.
Okay, not the worst, since Casey Cole White fought the law and the law won, catching up with the runaway couple in Evansville, Indiana after a nearly two week manhunt. And now the man who fatally stabbed a fifty-eight year old woman in 2020 is no longer a menace to society.
Vicky White wasn't going out like that. She knew she was facing hard time and so she put a gun to her head and pulled the trigger. And now the network vampires won't get their day in court with a woman who threw it all away for fleabag hotels with shitty room service. Instead we'll get the fictionalized version of these two.
You can put money on it.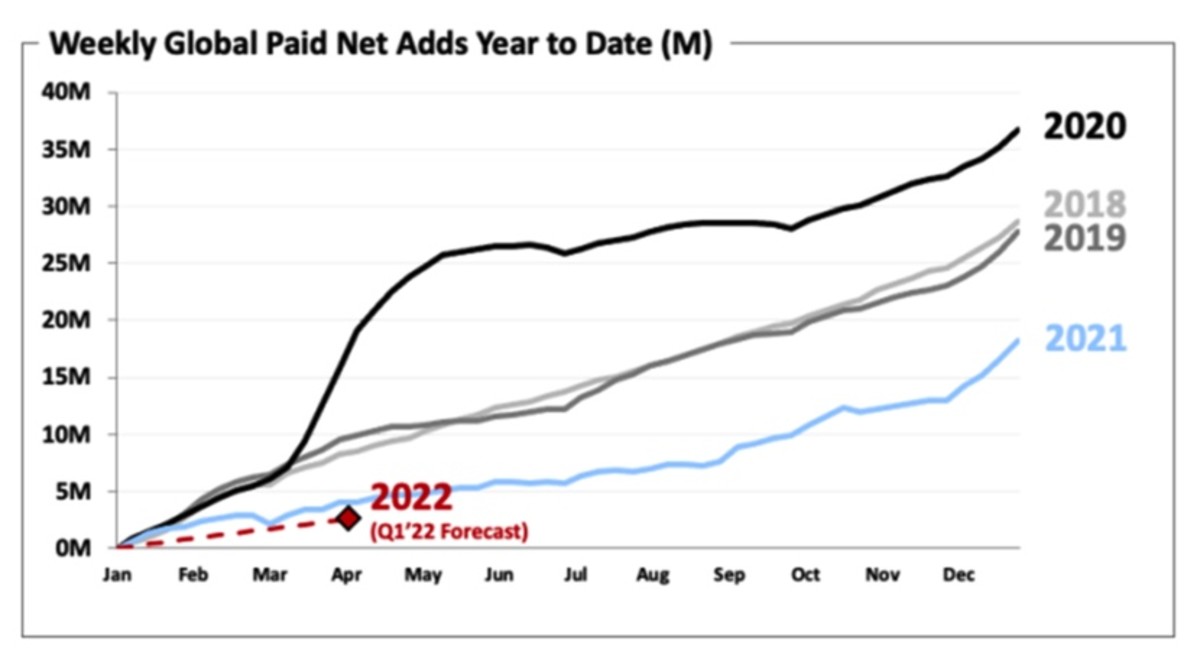 But don't go putting any money down on Netflix, because they're looking a hell of a lot like Rocky Balboa in Rocky III. And the other streaming services are Clubber Lang, intent on teaching the former champ a lesson in humility. Netflix stock has plummeted by 75% in just the last six months and the memory of their pandemic mighty has given way to plugging leaks with measures that won't promote the growth they have come to expect. It happens to every heavyweight champion sooner or later.
Netflix got punched in the mouth. Now we'll see how they respond.
I began this week's episode in the air, and that's where I'm gonna end things. The only difference being, Vlad ain't got his hands in this mix so yeah . . it's a story that worked out beautifully.
You know the action movie scenario where the pilot loses consciousness and one of the passengers is called on by air traffic control to land the plane even though they have no blessed idea how? Welp, Darren Harrison is the passenger I'm talking about and guess what? He actually lived to tell that harrowing tale.
Harrison was on board a single engine Cessna Caravan that was headed back to Florida after a Bahamas jaunt when the shit hit the fan or in this case, the propeller, when the pilot became incapacitated. It was a Jesus take the wheel moment with the only problem being that in spite of his beard, Harrison ain't that guy.
This was the intersection of heaven and earth and the guy who had no idea how to fly a plane wasn't ready to let the cosmos have the last word. Not so long as he had a chance to grab that winning lottery ticket more commonly referred to as terra firma. And then he was becoming fast friends with Robert Morgan, a certified flight instructor with over 1,200 hours of flight time. And then Harrison was focused on an A+ from his teacher, since the results of this particular excursion were pass/fail.
Morgan summoned every bit of his calm and cool and he gave a master class to his new pupil whilst pulling up images of the plane he was shepherding and also coordinating with Palm Beach International for the emergency landing. Which happened, without a single other hitch. After which Harrison got to thinking on the miracle of life. No, not this one. The one that will be happening later this year when he becomes a father.
I bet you he nails that landing too.