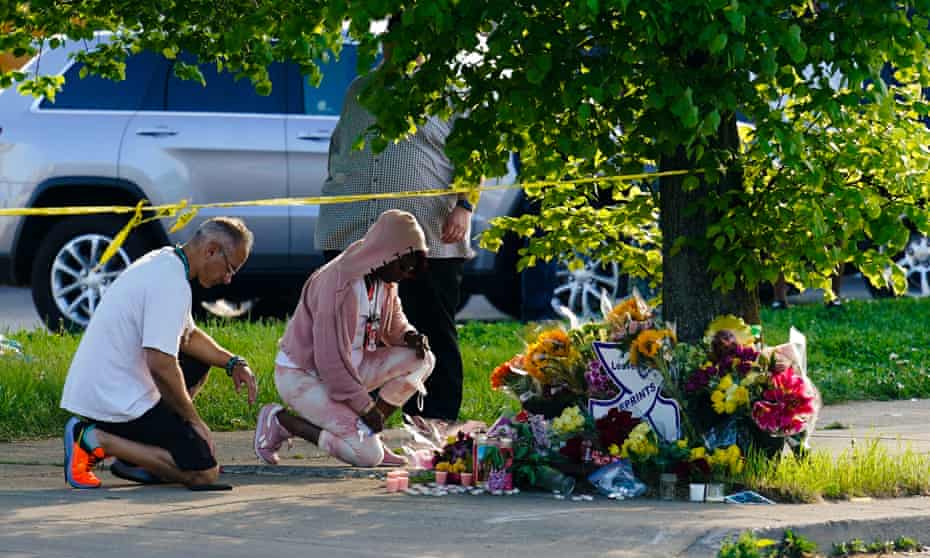 We've stopped counting all the losses.
There's no reason to keep score at this point, considering how one tragedy bleeds seamlessly into the next. From Buffalo, New York to Orange County, California to some other town that is doomed to the same fate, real soon. To tell the truth about who we have become would be to admit defeat and that kind of self reflection ain't in our DNA.
It's been twenty-three years since Columbine introduced us to the future with a horror movie script that has become commonplace in 2022: The senseless carnage, all the warning signs left unheeded and the political war chests that cash in on the latest tragedy like vampires at the end of the world.
The reality of yet another lost day is that too many people have stopped pretending to give a damn. The media treats each new mass shooting like a severe weather forecast, focusing on the details for a day or two at most before moving on to the next storm front. Meanwhile, our elected representatives will stick to their respective company lines as if a quarter century's worth of ruinous endings never really happened. What's left unsaid is that these reckonings have become our national seal. And while we might be trailing the rest of the world in too many areas, we're ahead of the rest when it comes to lost days.
There is no line in the sand when it comes to this perpetual cycle of violence, just as there is no middle ground when it comes to meaningful dialogue that could help to prevent more of the same. The indivisibility of our republic is being sold for parts by merchants whose menacing narratives feed the public forum with rage while liberty and justice get clobbered in its wake: Without reason, without compassion and without any indication that we're going to be able to climb our way out of this nightmarish pit before it swallows us.
Ten lives were taken from the world on Saturday afternoon in Buffalo, New York. Six-hundred and forty seven years worth of living was stolen away to the mysteries of somewhere else. And we can only hope that the somewhere else they find possesses the kind of peace and reason and truth this world never has been very good at. Not even twenty-four hours later, on the other side of the country another soul was lost to the unrelenting madness.
There are questions that seep into my brain if I allow my mind to wander through all the decades worth of unimaginable losses which have gone unanswered. These questions come to me as if I just woke from a Mary Shelley fever dream, but the truth is she probably couldn't have imagined such darkness inside her most manic of writing streaks. These questions speak to the division we have cultivated as a society and the seeds of hate it has spawned; seeds that have grown into angry redwoods, intent on blotting out the sun and replacing it with a never ending night.
What if this is how it's always going to be? What if it's too late to save ourselves . . from ourselves?
The answers are more frightening than that.