I was writing up this episode last night when I went to reference something for one of my stories and I came upon Smithsburg, Maryland. It's the latest town on the map of a fractured country to become synonymous with gun violence. It's how we learn geography in the states these days, and we're getting really good at it.
For now, Imma share this thought by Martin Luther King, whose writings come to me as if biblical prose; to hold to and pray on in the worst of times.
"It may well be that we will have to repent in this generation. Not merely for the vitriolic words and the violent actions of the bad people, but for the appalling silence and indifference of the good people who sit around and say, "Wait on time."
As if the world isn't already the biggest shit sandwich shop going right now, the CDC announced a new travel advisory for Monkeypox. They're recommending that travelers wear masks and "practice enhanced precautions", to which I say . . . Nope. Imma staycation my legs and binge watch the fuck out of anything that doesn't involve travel. The CDC goes on to say that the risk level to the general public is low but that you should seek immediate medical attention if you exhibit any of the symptoms. They include fever, swollen lymph nodes and pain while swallowing. Oh yeah, lesions on your body too.
I need a few more streaming services anyways . . .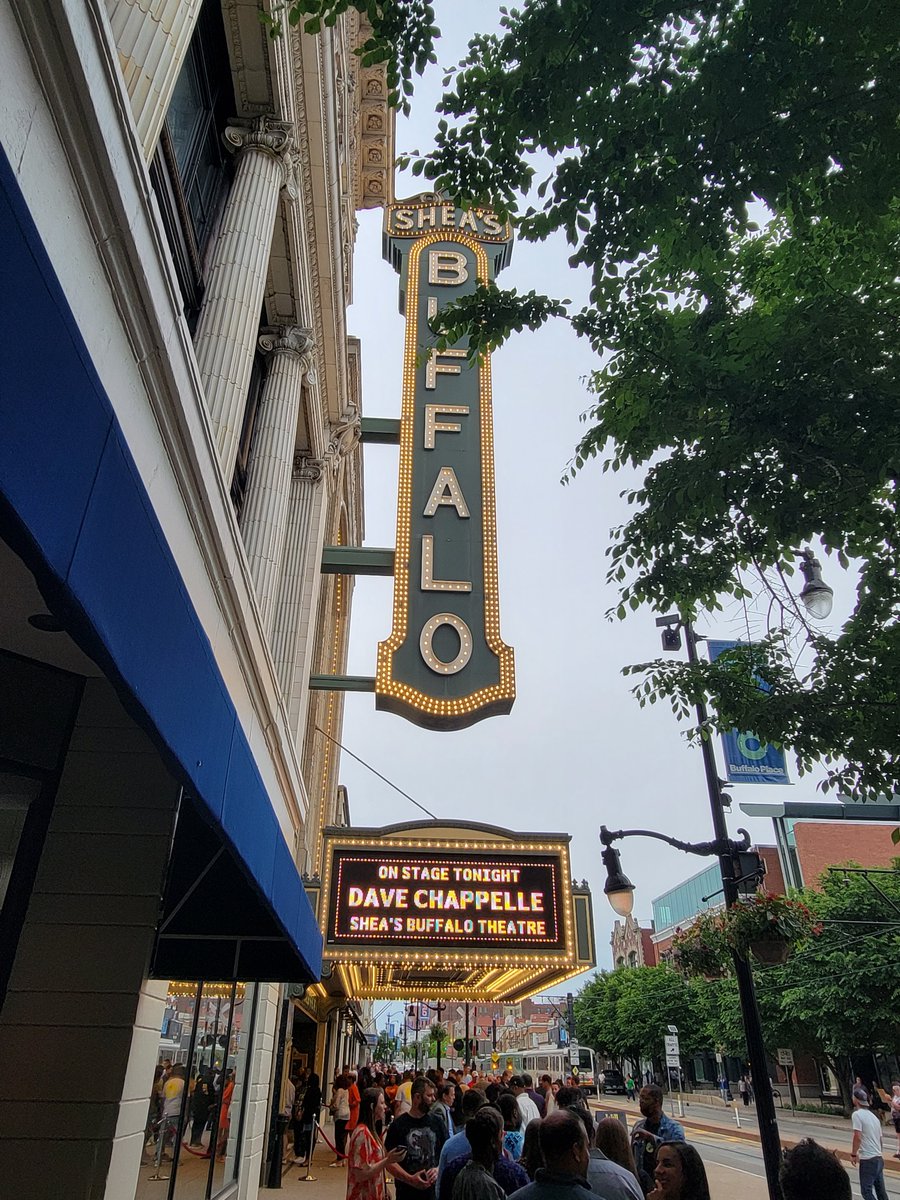 Dave Chapelle booked a last minute gig in Buffalo last week so that he could give all the proceeds to the community in the aftermath of last month's mass shooting that took ten lives. The victims families have a long and arduous road ahead of them, and the only solace they might hold to in these darkest of times is family, friends, faith, and the kindness of others.
Good going Mr. Chapelle.
What's that? Fox News ain't gonna provide coverage of the January 6 prime-time hearing? I'm shocked! But no worries, because they'll be riding tight on the story provided them by Camo Cowboy's Patriot Page about Hilary killing Hoffa, 8-Tracks and Pet Rocks. And it doesn't really matter anyway, since CNN and MSNBC will run nothing but trial coverage. They'll only break in if there's a high casualty count going on somewhere else. Alas, I realize it's too soon . . . but it's also very true.
And not for nothing (because that's what it's worth) but House Minority Leader Kevin McCarthy now claims everyone is to blame for the riot at the Capitol. As in all 332,403,650 Americans were complicit in the hostilities.
I have an alibi around here somewhere . . .
If you love LEGO's as much as I do, then this next story is your jam.
Forty-something newlyweds Richard Whetter and his lovely new bride Anne were honeymooning on the Island of Jersey when the worst possible thing imaginable happened. No, they didn't run into Snooki Polizzi who was on a European vacation. Okay, the second worst thing imaginable happened to the newlyweds. The new Mr. to the new Mrs. lost his wedding ring after a dip in the ocean.
Yikes!
Enter metal detectorist (Yes, it's a thing) Steve Andrews, who was called into action by a hotel employee. In ten minutes time, Andrews had retrieved the ring and simultaneously extricated Mr. Whetter from the doghouse. After which he gifted the newlyweds with their ring and his calling card- the pic above shows a mini-replica of our hero. He says it was one of the quickest finds he's ever had.
And it'll last a lifetime.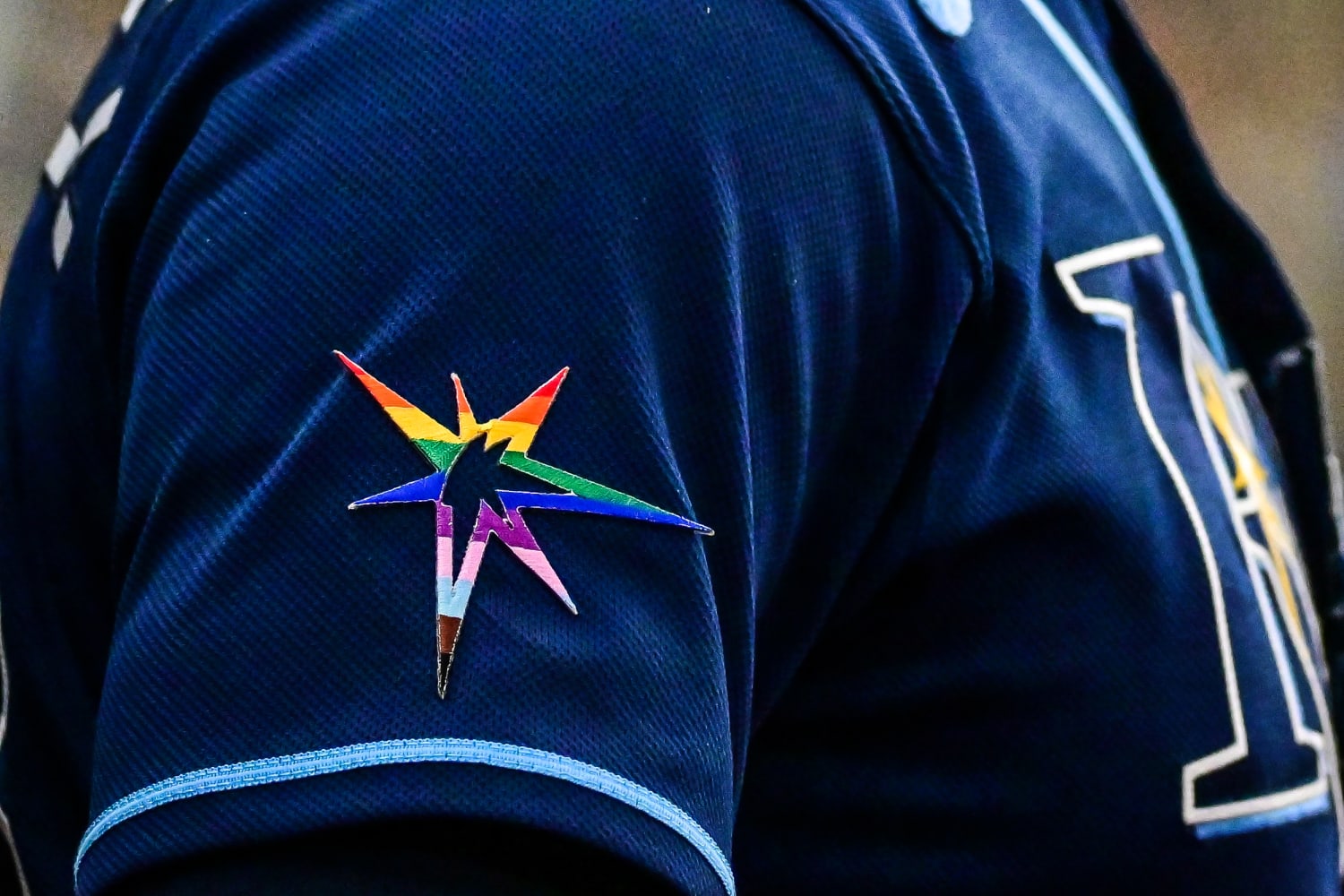 Who knew the Tampa Bay Rays could be such a political lightning rod? In the same week certain of their players decided they would not wear the team's Pride Month logo recognizing the LGBTQ community because of their faith, they also got in a skirmish with Florida Governor Ron DeSantis. The governor vetoed funds for the team's new practice facility in response to their support for gun control legislation.
Agree or disagree, the players who begged out on the pride patch weren't being political about it. It's just how they happen to feel. The Governor on the other hand, he's in line to be the next Grand Poohbah for the GOP. And his move is entirely political, in a time and in a moment when we really need our leaders to be something better.
Nitsa Michael's family knows of war. Her family fled their home in Cyprus as a result of a Turkish invasion back in 1974, landing in Britain with no lifelines in place. They had to start their lives over in a foreign country and well, they did just that. And Nitsa, who is an 84 year-old great grandmother now, says she never forgot the fear and isolation she felt as a stranger in a strange land.
So when Russia invaded Ukraine this past winter, she decided it was time to close the doors of her family business- the Seaward Hotel. And at the same time, she decided it was time to open her doors.
Both.
You see, Nitsa was getting ready to welcome the tourist season when something more important than the bottom line came calling. Ukrainian refugees were leaving their homes en masse with no place to go and no lifelines in place. They were forced to start their lives over in a foreign country and yes, she understood this. All of this. Too well. And so she had the two things necessary with which to make the kind of difference this world needs plenty more of: The means, and an open heart.
So far she has welcomed twenty-two Ukrainian arrivals and she plans on hosting more. Because it's never wrong to lead with your heart.
It's how you find your way home.
Imma go a bit off script but it's the Kennedys and I'm still a fool for the dreams they once tilled on a soil in dire need of them. Robert Kennedy was felled by a lone gunman's bullet fifty-four years ago yesterday. A big thank you to Dale for sending me this reminder, from brother Ted's eulogy to his brother Bobby.
"My brother need not be idealized, or enlarged in death beyond what he was in life; to be remembered simply as a good and decent man, who saw wrong and tried to right it, saw suffering and tried to heal it, saw war and tried to stop it. Those of us who loved him and who take him to his rest today, pray that what he was to us and what he wished for others will some day come to pass for all the world. As he said many times, in many parts of this nation, to those he touched and who sought to touch him: 'Some men see things as they are and say why. I dream things that never were and say why not.'"
Here's to the better days we have in us all.