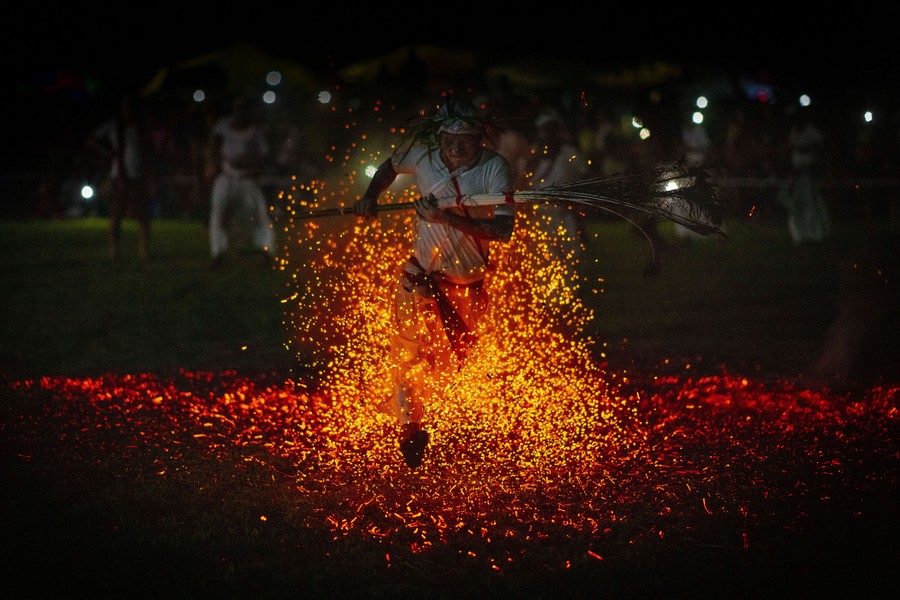 The above image (Courtesy of The Atlantic) is a ritual conducted during the Baikho festival at Gamerimura village, along the Assam Meghalaya border in India. A tribal priest runs barefoot through burning embers in order to show his devotion to God with the only rule being, don't fall.
Um, not for nothing bub but here in the states, we toss the fireworks into the air. And while I'm not the biggest fan of fireworks, our ritual sure as hell beats putting your dogs through literal hell. Just saying.
Let's get to the lineup . . . .
The Deshaun Watson saga is seedy cinema at its worst: It has lies, deceit, cover ups and celebrity privilege. Because if you think Deshaun Watson- Payless shoe store manager- is skating on the now twenty-four lawsuits alleging sexual assault and misconduct against him, you ain't been paying attention. There is still the matter of when he will take the field as a newly minted $230 million dollar quarterback, and here's hoping Watson gets to sit on the bench for an entire season. After which the league best go after the Houston Texans officials who behaved like pimps in creating a criminally complicit crib for their man. This story gets uglier every day, and sadly, more predictable as well.
Brooklyn firefighter Stefon Douglas was on his way home last Sunday when the fates penciled him into the lineup. Douglas came upon a house fire and he jumped into action, retrieving the breathing apparatus he had in his car from a school presentation he had conducted recently. Without hesitation, he moved into the burning building in his t-shirt, shorts and crocs, and while he wasn't exactly dressed for the job, he was most certainly made for it.
Within minutes, Douglas had saved a three-year old girl and her mother. He says becoming a fireman was the best decision he ever made. Because of his heroism, I get to end this story with a nod to great literature and even greater men.
Thanks to Douglas, a family tree was saved in Brooklyn.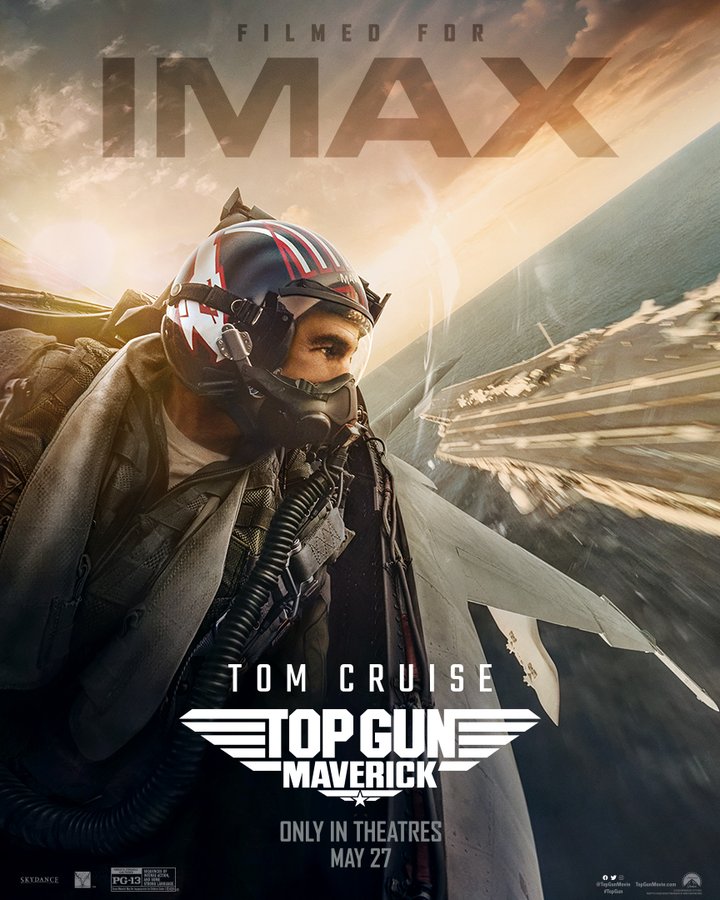 I wasn't a fan of the original Top Gun movie, but the thirty-six year in the making(!) sequel is a completely 'nother story. I saw it in IMAX, and I think I lost a few pounds every time Tom Cruise rolled a high number with the G's. The casting is perfect and while the plot is cream cheesy, who cares when it's being dished up at Mach 10!
Humanity has often been referred to as a rat race, and there's a place in this world where the term is being used for good. No, I'm being serious! (For now).
Meet Dr. Donna Kean, a research scientist from Glasgow, Scotland, whose team is harnessing the power of the rat. They're currently training them to help locate survivors trapped in the rubble of earthquakes. The rats are equipped with microphones and a tracking sensor. They're nimble, diligent and quick learners and yanno, the more I read about these guys, the more I see the future of a Walmart workforce.
The hero rats are also being trained to detect land mines, and it seems like they're a natural for this dangerous work. The more I read about these guys, the more I see the future of Congress too . . .
Muchas gracias to Dale for this really coot rat's tail. I mean tale.
Both.
Jeopardy! contestant Mazin Omer was chugging right along until he questioned an answer with epic fail-icity (Dear Merriam Webster, this is your free word, and you're welcome). Omer was asked to identify the image above and he went with rock and roller Mick Jagger. What in the blessed fig pie was this guy thinking? It's Morgan Freeman!
Welp, that's a wrap for this week. Apologies to the Dow for not making it out of the Green Room for this week's episode. That's what happens when you drop harder than Steven Seagal on a trampoline.
Until next week, this is your host for The Rundown saying good night and good luck?