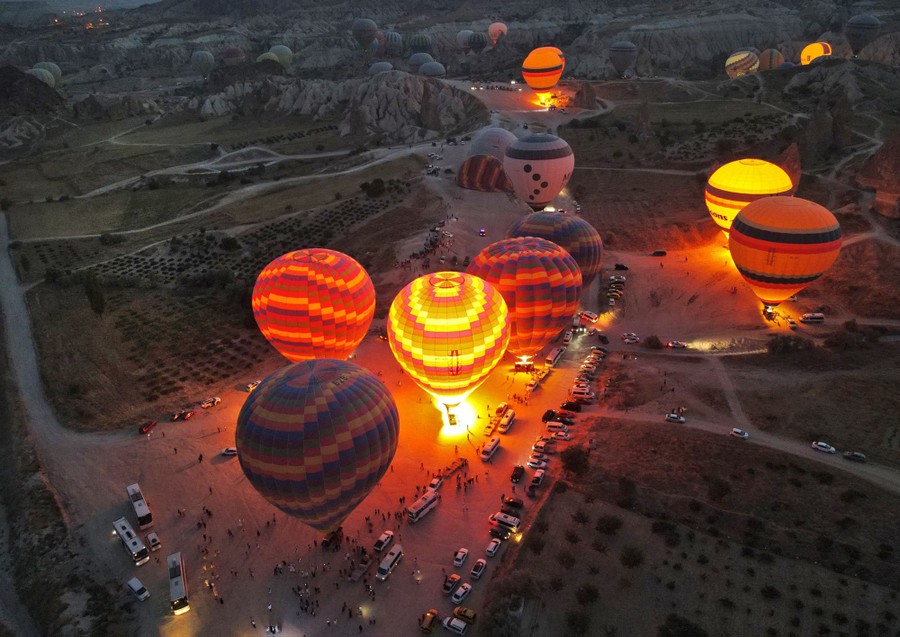 Wait a minute . . . it's September?
I knew my pal Linds B was onto something when she complained that time wasn't real! I betcha Elon Musk has something to do with the stolen minutes of a summer that feels as if it spent most of its time in the sauna. But since he'll be President in six years, he's already covering his tracks for the leadup so it'll remain a mystery.
The above capture is courtesy of The Atlantic and it shows a hot-air balloon launch in Goreme Historical National Park in central Turkey. It brings to mind a quote from Seneca, whose philosophical witticisms would've scored him plenty of hot dates on today's streaming banshees.
"There is no easy way from the earth to the stars"
Hunter S. Thompson approved that message.
Is 45 still up to something? We are currently sitting on 2,123 days in which this guy has been up to something, so pardon me if I'm tuning him out this week. The thought of jumping back in with a rant about his do-si-do with the DOJ gives me indigestion. Or maybe it's the McRib I still haven't digested from 2014. It's probably both.
In other political news . . .
Sarah Palin lost her bid for Alaska's lone Congressional seat. Her political career may be history while Mary Peltola made history by becoming the first native Alaskan to serve as a lawmaker for the state. Some pundits say this may be a danger sign for the GOP but since these peeps change their minds like the weather, I'll check back in five minutes.
Texas governor Greg Abbott has spent $13 million busing migrants to New York and Washington D.C.. Lemme see if I have this right. He's spending dollars on the penny to provide free transportation to peeps who were not likely to stay in Texas anyway. And that's not a 'big government' move?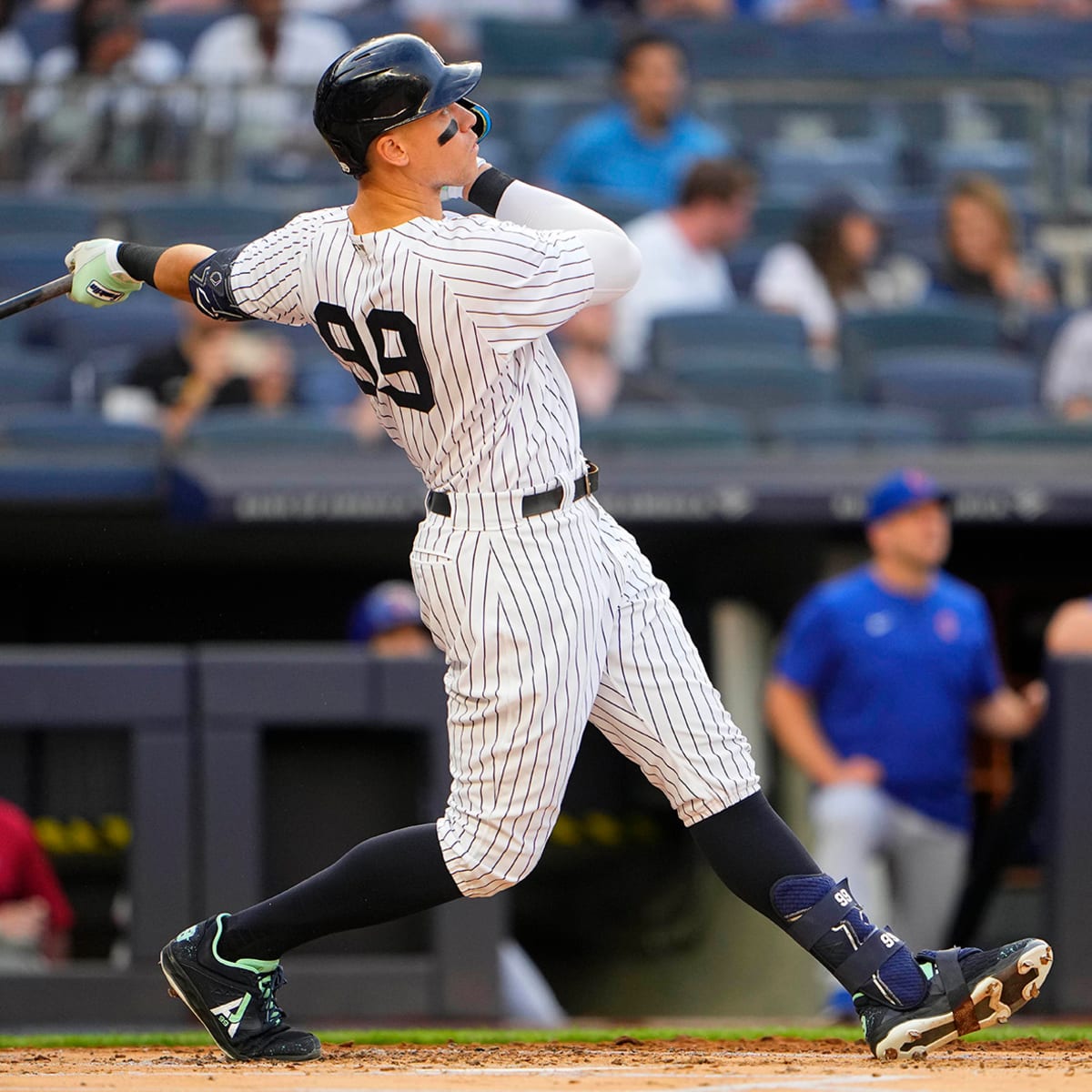 Aaron Judge is sitting on 51 home runs with a month's worth of baseball yet to be played. The goal is 61 or better and regardless of whether he crosses that majestic threshold, all Judge really needs to concern himself with is staying out of the doctor's office. Because he's going to a score an "I told you so!" contract, somewhere.
In sports . . .
Serena is giving US Open fans one final thrill before she exits stage left and . . .whatever. She's just the latest all time great whose act has worn thin with this reporter. What? I have to play nice? Since when?
The Broncos will be paying incoming star QB Russell Wilson $165 million guaranteed. It's interesting to note that two-time Super Bowl champion and Hall of Famer John Elway made $45 million over the course of his entire Broncos career. For those of you who think #MeToo is just bum rushing the male population into oblivion, check out this photograph. It shows an ass-hat father teaching his son all the wrong lessons. And he ain't alone. Not by a longshot.
I checked out the podcast The Longest Game this week and if you're a baseball fan, go there. It's the story about how the Pawtucket Red Sox and Rochester Red Wings made history when they engaged in an epic eight and a half hour contest that went 33 innings and still stands as the longest professional baseball game ever played. If you love Norman Rockwell and W.P. Kinsella, you'll be crushing.
Hey man, I'm not that guy who screams "Holy Moses!" when it comes to all the many cracks in the foundation of Mother Earth. But with global droughts and dying rivers and lakes becoming ever more prevalent, Moses wouldn't have had nearly as much luck parting the waters with his 5 iron. All this dry aging has contributed to something called "Zombie Ice", where the undead ice becomes, in effect, a weapon of mass destruction in rising sea levels. Yikes.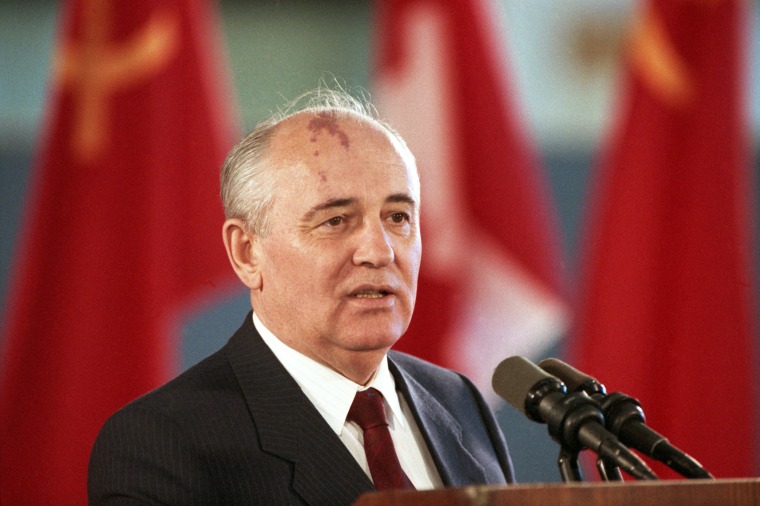 Mikhail Gorbachev passed away this week at the age of 91, leaving behind a world he tried his best to change for the better.
He was 54 when he became the general secretary of the Soviet Communist Party in 1985, and it was apparent early on that his tenure would be a departure from previous Soviet rulers. His reforms won him acclaim here in the states but the reception in his own country was always much more complicated than that. And in the end, his vision went the way of all great dreams.
There just wasn't enough time.
150,000 tomatoes were lost this week in an accident on Interstate 80 in Vacaville, California. A member of the California Highway Patrol said his team was playing ketchup for hours after a semi crashed into the median, leaving onlookers red faced. "Whether you call them to-may-toes or to-mah-toes, this is a crushing turn of events for pasta lovers everywhere." All may not be lost however, as Dominoes is reportedly interested in purchasing the leftovers.