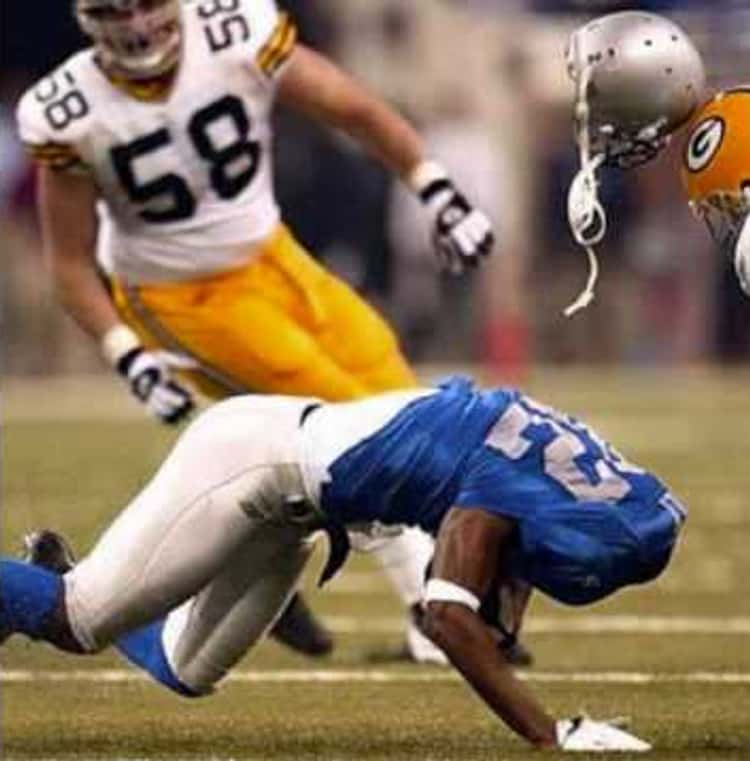 Another NFL season is going longhand, so Imma provide some expert analysis on what to expect. And before you give me shit for calling myself an NFL expert, have you watched a football talk show recently? It's like watching kindergartners recite Macbeth, only much less adorable.
When thinking up ideas for this post, I tossed with sharing my fantasy football experience. But you guys don't want any part of that and neither do I. And I figure it makes little sense to prognosticate on the pigskin when my football knowledge can fit into Bethany Frankel's bikini. Instead, I'll stream the consciousness out of this fucker and hope for the best.
Let's hit it! . . .
The Rams Super Bowl win in Los Angeles was the second time in as many years that a team hoisted the Lombardi trophy in its own stadium, with Tom Brady and the Bucs having turned the trick the season prior. In the first fifty-four years of the big game, not a single home team won it in their crib. So thank God for the Cardinals, who will return us to the old normal since they ain't getting close to Glendale in February without tickets. If you have a beef with my expert opinion, please lodge your complaint here.
The Creme de la Creme of the league this year? Imma give you the top five:
Buffalo Bills: In a couple months, the temps in Orchard Park will be colder than Melania Trump's diary, so for the love of all things Scott Norwood, let these people dream!
Tampa Bay Buccaneers: For exactly nineteen seconds, I was actually feeling sorry for Tom Brady, what with all that unhappy wife goss that's been harshing his football mellow? But then I realized that feeling sorry for Tom Brady is a bigger sin than watching a Netflix reality show on Sunday.
Green Bay Packers: Aaron Rodgers is the smartest guy in the room. According to Aaron Rodgers. But he's a great player and he's the QB on my fantasy league team so I'm rooting for the dude.
Kansas City Chiefs: We're looking at a solid decade's worth of the Chiefs being in the title conversation with Mahomes under center. You'll know their window has closed when he starts going bald. Which will be a depressing day in Kansas City, and for men everywhere.
Los Angeles Rams: Outside of Cincinnati, I'm hard pressed to find someone who hates these guys. If they win it again, that'll change.
So now that I've got the top five Vegas favorites accounted for, I think you would probably sleep like a baby if you were to place a wager on the sixth highest ranked club. Because the Los Angeles Chargers are my choice to win it all in the desert next February. I utilized the Porpoiserean Theorem in order to reach this conclusion.
It goes like this . . .
a
The Miami Dolphins passed on Justin Herbert in the 2020 NFL Draft, allowing the Chargers to grab him one pick later. In his first two seasons, Herbert has thrown for more yards and more touchdowns than any quarterback in NFL history. Of fucking course.
b
The Miami Dolphins have also swiped left on Tom Brady, Aaron Rodgers, Drew Brees and Joe Flacco since the turn of the millennium. Those guys have combined to win ten rings while the Dolphins were busy scheduling tee-times.
c
Being passed over by the Dolphins is the football gods way of saying "You're welcome!".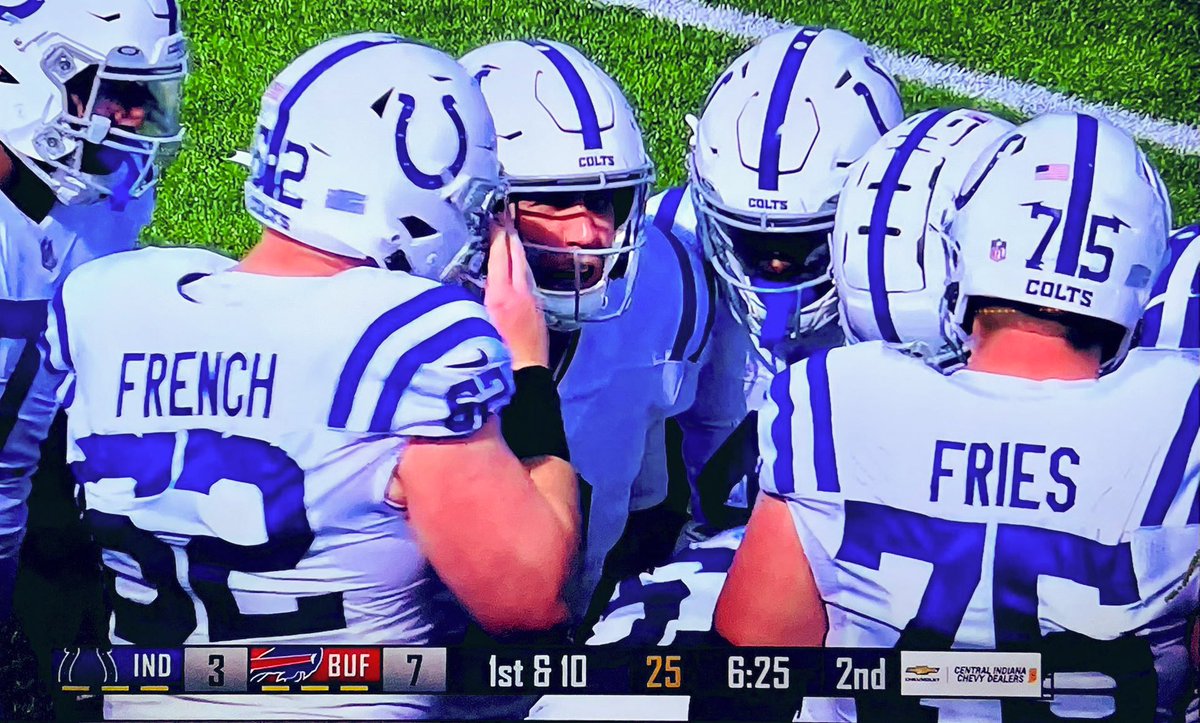 In the AFC, I expect the following to happen . . .
The Cincinnati Bengals were an offensive line away from winning it all last year thanks to Joe Burrow, but Super Bowl hangovers for the runners up is a thing and I know this to be true because I read the science. And they have a mosh pit of talented rivals to contend with in the Ravens, Jaguars, Raiders, Dolphins, Broncos and Colts. You know what happens in a mosh pit? Nothing good.
Did you know? . . .Drug lord Pablo Escobar built his own prison? Which sounds super impressive until you consider that the Cleveland Browns do that every season.
Did you also know? . . . The league produces "Super Bowl Champions" merch for both teams before the game is even played? Then they ship the losing team's duds overseas. Which means that in some remote village on the other side of the world, they tell stories about the greatest football team of all the time . . the Buffalo Bills.
Oh, and here's one more . . . Brett Favre's first NFL completion was to himself.
Meanwhile, in the NFC . . .
Everyone is chatting up the Los Angeles Rams, San Francisco 49ers and Green Bay Packers. Which means some other team is going to be representing the conference. The 'some other team' list is less inspiring than a QVC flash sale. We have the Eagles, Cardinals, Panthers, Saints, Vikings and Cowboys and If I'm being honest, I don't see any of them making it to February.
The Cowboys bill themselves as 'America's Team' which makes them the football equivalent of that MAGA hat. The Lions are like the EV people who insist that everyone has to be on board with them even though it makes little sense. The Falcons are too liberal and the Seahawks are too conservative . . . and I just won a bet that I could tuck politics into this post and get away with it. Woohoo!
Of course, no NFC representative means that Fox Sports will have to use a holographic roster for the Super Bowl. This could work out really well if they can get Rob Lowe to take a break from brushing his hair so he can play QB. Jamie Foxx as diva receiver feels totally right. Jeff Bridges as the ornery old coach trying to score that elusive ring before the lights go out?
Sold!