The Rundown is going the USA Today route this week with quick bite news grabs that will go lightly on the scroll whilst giving you enough nutritional value to get you through your day. I was feeling rather kitschy after talking with someone about the old newspaper dispensers that used to dot the landscape back in the day before the internets made 'em heap-worthy. The USA Today newspaper dispensers were space aged oddities when they came on the scene in the early eighties but now I found myself missing them. So here's a tip of my (front facing) cap to the not so gray lady.
Let's roll . . .
When this Friday jaunt was called Heroes of the Week, I'd make a habit of featuring those stories that got us all caught up in the feels. So Imma start off this episode with a look back at the heroes of Hurricane Ian. The above capture shows Eduardo Tocuya rescuing a four-legged friend from the devastation. Tocuya's heroism was part of a broad sweep of humanitarian efforts across the state as people came together to pick up the pieces of all that was lost.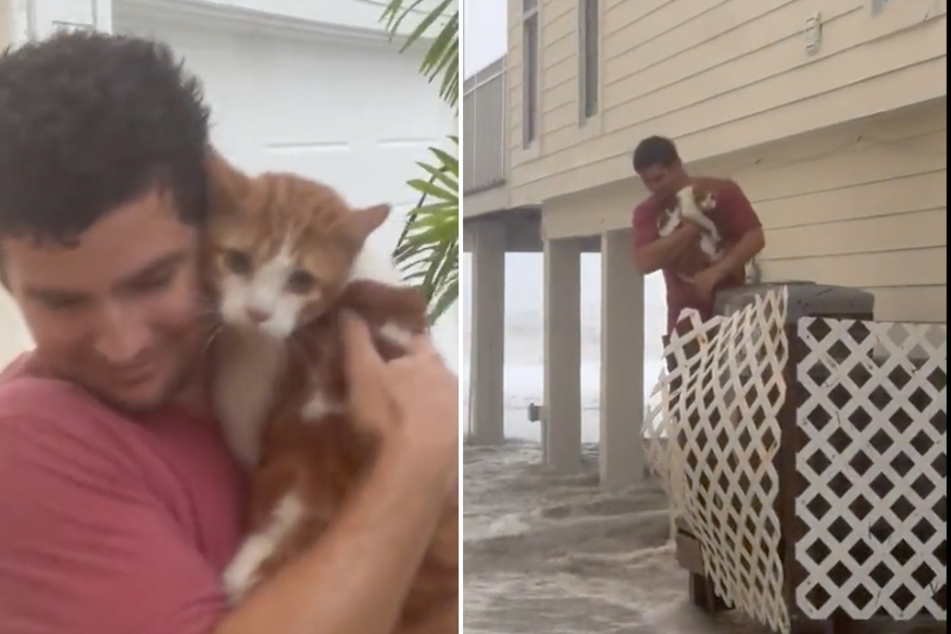 Man saved cats too. Mike Ross braved those storm waters to make sure this feline gets to live every one of its nine lives. Scores of pets were rescued in the aftermath of Ian and dozens of agencies stepped up to find the owners of the displaced pets or failing that, make sure they were placed in a forever home.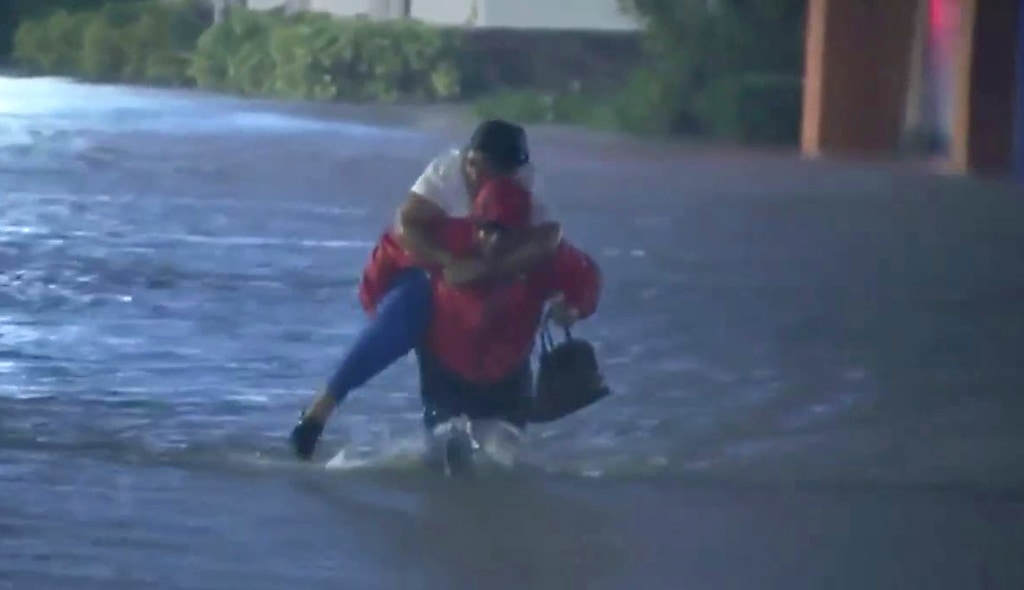 Tony Welsh is a reporter for WESH 2 News in Orlando, Florida and that's him carrying a woman to safety after he spotted her in the flood waters. The woman is a nurse who was attempting to get to work and got stuck. Welsh made certain she wouldn't be a casualty.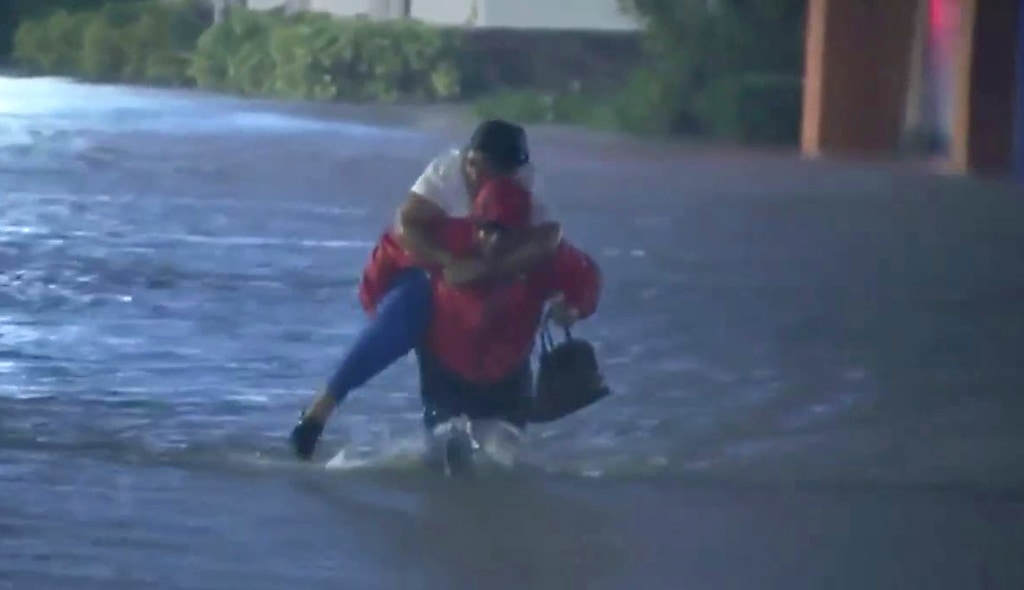 A group of fellas who call themselves the Collier County Cowboys rescued an elderly man whose vehicle was being swept under by the floodwaters. Their Instagram page describes them as "Just 5 cowboys who are going through a phase". and I'm plenty certain that Superman would approve of their exploits.
President Biden and world leaders from across the globe can agree on one thing this morning: Vladimir Putin is a madman who doesn't give a fig about anything or anyone but his crazy ass megalomaniacal self. The Russian strongman has crossed more lines than a marathon runner; from his frightening takeover of a nuclear reactor site to his slaughtering of innocents. Plato said you could measure a man's worth based on what he does with the power he possesses. Putin is a dollar store personality with weapons of mass destruction at the ready and to that end, we should all be on edge.
With the backlog of inventory putting a big hurt on retailers both large and small, bargain shoppers didn't have to wait till the last week of November to get their savings on this year. Amazon has been offering a second Prime Days extravaganza in an attempt to jump start lagging sales and everybody else has been following suit; from brick and mortars to boutiques to big box stores, the big push to unload more than three quarters of a trillion dollars in inventory has been going on for months now. And if you still haven't taken advantage, no worries because there's plenty more where that came from.
Halloween Ends drops today in theaters and on Peacock and I'm thanking Beelzebub for that, because the franchise has to go away for a while. The first installment on the reboots was popcorn slasher flick kitschy and I scored it a win. Halloween Kills was hot garbage nonsense. So now comes the finale and Imma be watching with more trepidation than a drunk teenager who just lost his virginity on a Halloween night in Haddonfield.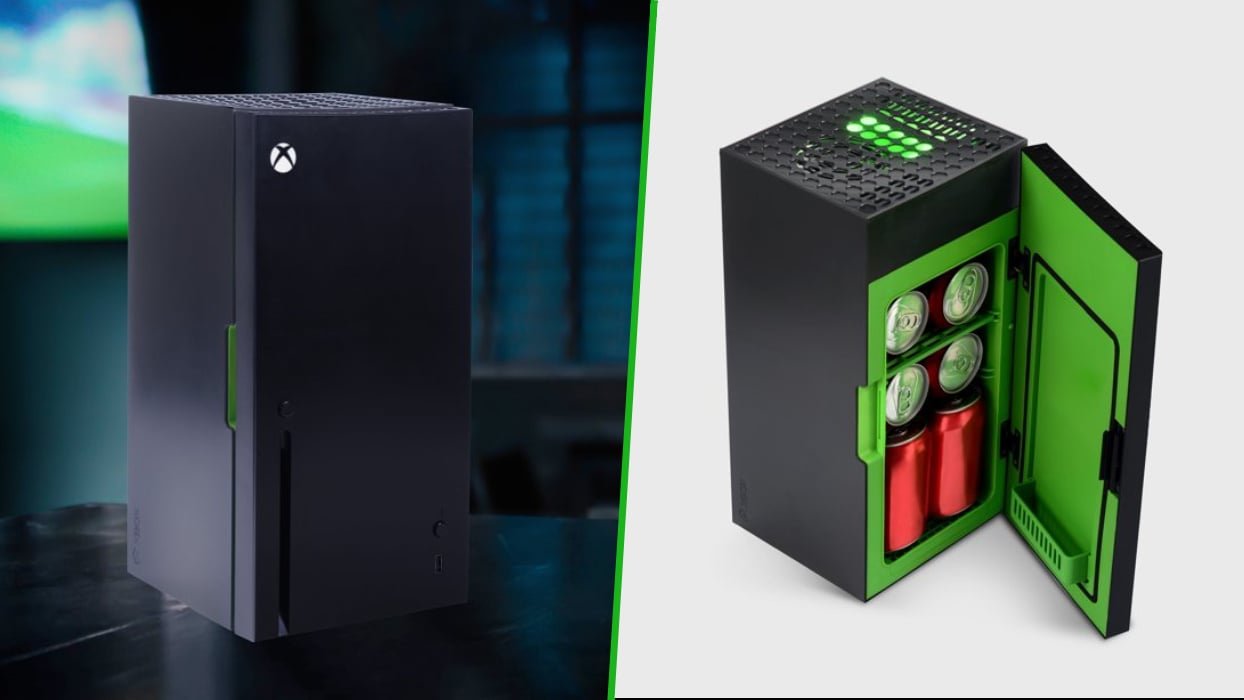 Ukraine's teenagers are making like ninjas trained by Mr. Miyagi and they're showing the world that when they dig down deep, they've got plenty of ups. It speaks to desperation, hunger and tenacity borne of living under the specter of an iron boot. America's teenagers are buying the Xbox mini-fridge for a cool hundo so's they can game for half a day at a time. If you're doing the math at home, you understand it's not the same thing. At all.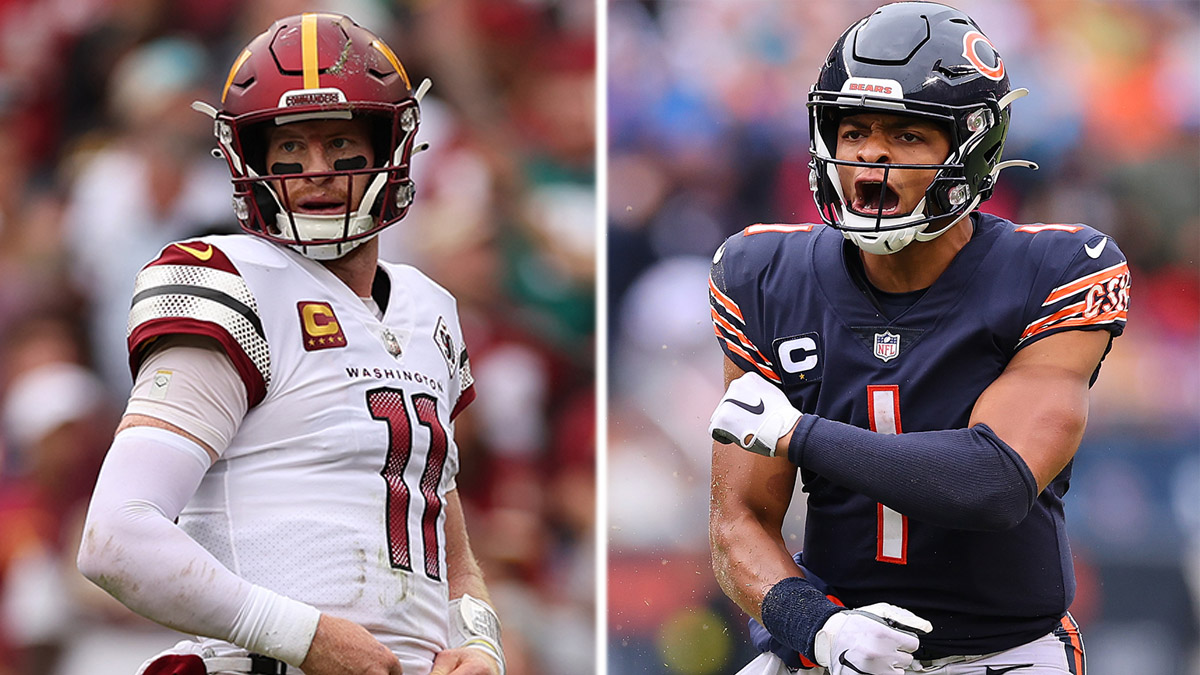 If you gave me the option of being water boarded or having to watch last night's game between the Washington Commanders and Chicago Bears? I would have been pre-treating my mane with some conditioner before the sharp suits led me into the enhanced interrogation lab for processing.
I refuse to write the name of the murderer who took the lives of seventeen people at Marjory Stoneman Douglas High School in Parkland, Florida, and I won't paste his image up here either. Instead, I choose to post the faces of all those souls whose tomorrows got lost to the madness. A Florida jury recommended a life sentence without the possibility of parole for the killer yesterday and the decision was met with disbelief and anger by the families of these victims who were pushing for the death penalty in the case.  And while I have moved away from the idea that capital punishment is ever the answer, I won't disagree with these people. They've been through enough.
I'm not gonna lie, I saw a headline from the online publication The Week that read "Pope Francis' big gamble on 'sydonality' and I felt more lost than Marjorie Taylor Greene at a Mensa convention.
Elon Musk is proposing a Ukraine peace plan this week. This is hard on the heels of President Trump offering his services as an intermediary for the two countries last week. Remember the good old days when celebrities aspired to be the center square on Peter Marshall's game show? As it is, I can only assume Kanye West is taking his place in the on-deck circle.