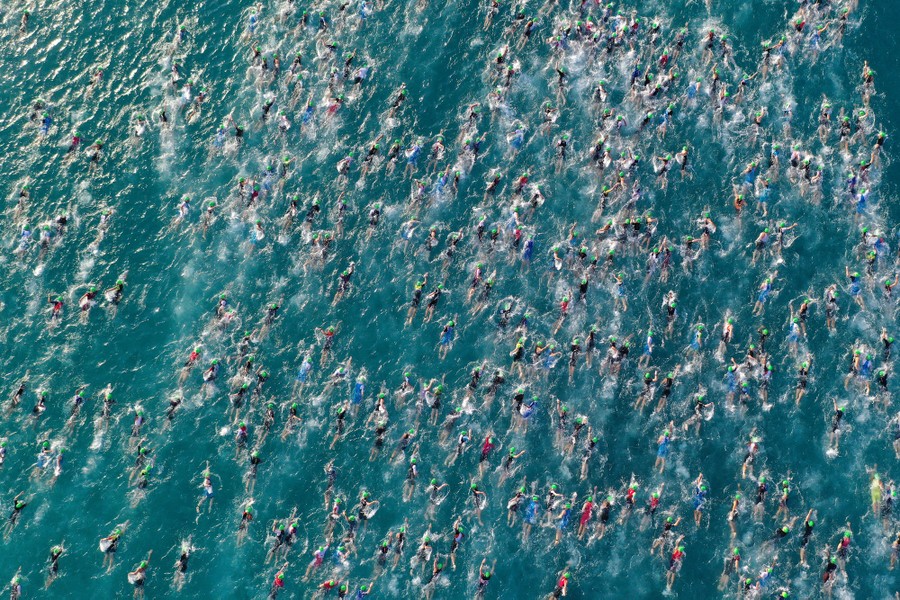 October is running away from us faster than a trick or treater in Haddonfield. That's a Michael Myers reference for those of you who are not familiar. In spite of the negative buzz surrounding the final (yeah right) movie in this terribly tacky trilogy, Halloween Kills is lapping the field at the box office. Remember this the next time some pain in the ass brags about their iPhone. Just because something is popular doesn't make it worth your time. Sorry Michael.
The above capture is the swimming portion of the 2022 Ironman World Championship which took place in Hawaii earlier this month. Gustav Iden of Norway took home the gold in a time of 7:40:24. The guy swam two and a half miles, biked one-hundred and twelve . . . and then ran a marathon in less time than it takes me to watch a Godfather marathon. After reading about it, I had to take a nap.
Let's get rolling . . .
What we know about the inner workings of the halls of power is akin to Pepperidge Farm icing; thin and insubstantial in relation to the heavy shit it's covering up. So when President Biden refuses to release the more than 16,000 records related to the JFK assassination, he's just repeating the same playbook as his predecessors. President Clinton signed off on the release of the documents by 2017, and then Trump passed the buck to Biden who is now calling for its release by December 15. And umm . . . don't hold your breath. This isn't about finding a vast conspiracy beyond Oswald as most believe he was the lone shooter. And let's face it, this isn't about national security interests at this point either. This is about our federal agencies not coming clean after more than a half century of promising to do so. It's no longer about what they're hiding.
It's about why.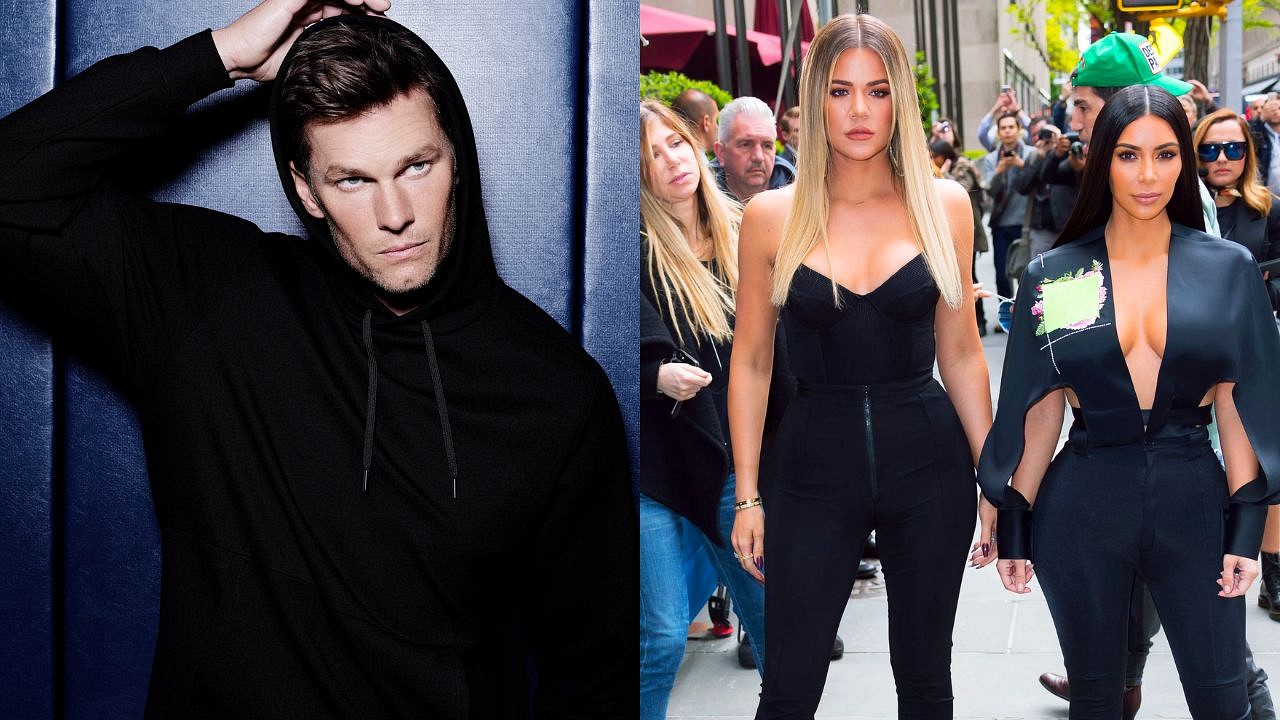 The thoughts in my head are akin to those angry birds in the classic 1963 Hitchcock film, only much more pissed off than that. And while I wish my brain would just shush most of the time, I might as well invite company for the misery that resides within. So when I imagined a new celebrity pairing of Tom Brady and Kim Kardashian, I deserved all the trash talk that was heaped upon me for going there. But you have to admit . . . as nightmare scenarios go, Eli Roth ain't doing better than this one.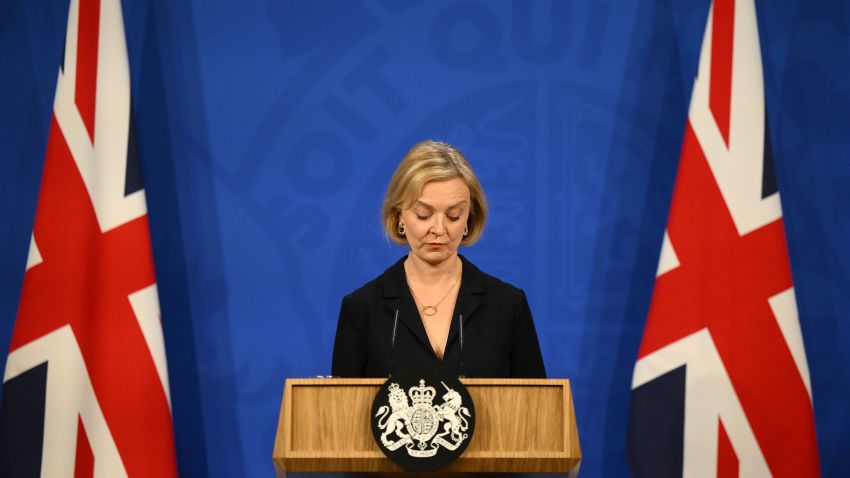 The fact that Liz Truss was Prime Minister of the UK for only forty-five days is indicative of the microwaveable nature of our global politics. That's the shortest term served by a prime minister in the nation's history. The electorate is a crucible of unreasonable expectations by the peeps who got you there and merciless courts of vitriolic opinion that oftentimes turn bad into worse. I'm not defending her train-wrecked agenda which had financial markets running for cover, but less than two months? And it's not as if the fast tracked selection process for her successor is littered with slam dunks. Hell, when Boris Johnson's name comes up as a possible replacement, you have officially entered the eye of a shit storm.
Where have you gone Harry Potter?
Rorie Woods of Longmeadow, Massachusetts pulled a dangerous weapon on deputies who had come to serve her with eviction papers and Imma give her some major style points for creativity.
For the record, I ain't condoning violence against law enforcement (or anyone for that matter). But when the weapon in question is a box full of bees, I have to admit, that wouldn't have made my top 100 list of ways to get your ass arrested. Woods is a professional beekeeper who wasn't content with minding her own beeswax and so now she's got a new home as a result.
And yes, I have a top 100 list of ways to get your ass arrested. What of it?
Some marriages are just made to last.
Mind you, David Squillante and Doran Smith have a long road ahead of them seeing as how they just finished celebrating their honeymoon in Europe. But when the inevitable challenges do crop up, they'll be able to borrow from their experience on that honeymoon to see them through.
The Rhode Island newlyweds were on their way to a park in Barcelona when they spotted trouble in the form of a group of women standing outside a burning building. Communicating with the panicked ladies didn't work since none of them spoke English. Having no idea what awaited them on the other side, the lovebirds entered the building anyway.
When they made it to the other side, they were standing in the middle of a nursery. As in, the kind stocked with newborn babies. Yeah, you read that right.
"Instinct took over," Squillante said. "I found myself looking at 15, 20 babies sleeping, and immediately just kind of lined everyone up and we started grabbing them. . .  It was like probably like ten minutes, but it seemed like an instant, but it turned out to be OK."
After everyone was safe and accounted for, the hero couple bid the gathering crowd adios and headed for that park. Because there was still a walk to be had and their adrenaline was kicking into overdrive, what with having saved the tomorrows of a couple dozen souls whilst dreaming on the prospects of their own. And so yeah . . . I'd lay a handsome wager that these two will be going long on their ever after.
They already wrote one hell of a happy ending.