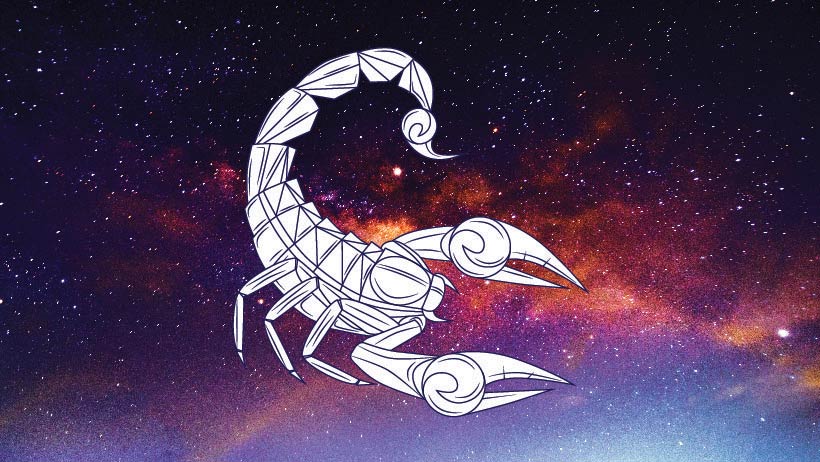 Yo . . . Scorpio! Ya gonna have a pretty great fucking day, as long as you don't open ya trap. Because you know what happens when ya start yapping. Somewhere along the line, your brain ain't communicating with ya mouth and before long, there's a shit factory happening and you're producing a surplus! Also, don't get involved in any property matters today because you're really not very good at them. Same goes for tomorrow, the next day, the next week, the rest of the year and well . . I hope ya get my fucking point by now.
If ya keep a positive mindset, da sky is da limit. But since it's damn near impossible for you to do so, keep ya feet on the ground and stay inside all day. But since you don't get along with common sense . . at all . . if you really wanna face your fears on your special day, go out for Mexican. Invite your in-laws. And oh yeah, do some tequila shots before they get there. Oh shit, nevah mind! I forgot! You did that last night!
At work you might be challenged, but you can use your expertise to problem solve the shit out of any obstacles that come your way. And if that doesn't work, you can always sleep with da boss. And if that doesn't work, collecting unemployment for a couple months ain't the worst thing that could happen. My Uncle Tony did that after he lost his job breaking the kneecaps of degenerate gamblers. Actually, he lost his job because they wasn't degenerate gamblers, they was late in returning their videos to Blockbuster.
Remember that you only live once. Oh no, that's not right. You only die once.