There are too many shopping days until Christmas.
I came to this conclusion after someone teed up their minus with "Are you all done with your Christmas shopping?" and then followed that up by reminding me how many shopping days I had left before the clock struck Santa while I constructed homicidal scenarios on the fly. After which I decided to work up an annoyances post since I don't really feel like becoming the next Netflix murder docu-series star.
Let's do this thing . . .
There's some intrigue as to whether US soccer coach Gregg Berhalter will be back after his club was ousted in the Round of 16. If he decides to leave, good for him . . otherwise, who are the suits going to bring in that'll do a better job than he did? Is Andy Reid available? No? That's annoying!
You know the people who blow through stop signs in a parking lot as if they're just for show? They annoy the fuck out of me.
People who assume I love gadgets because I'm a dude are annoying. I don't.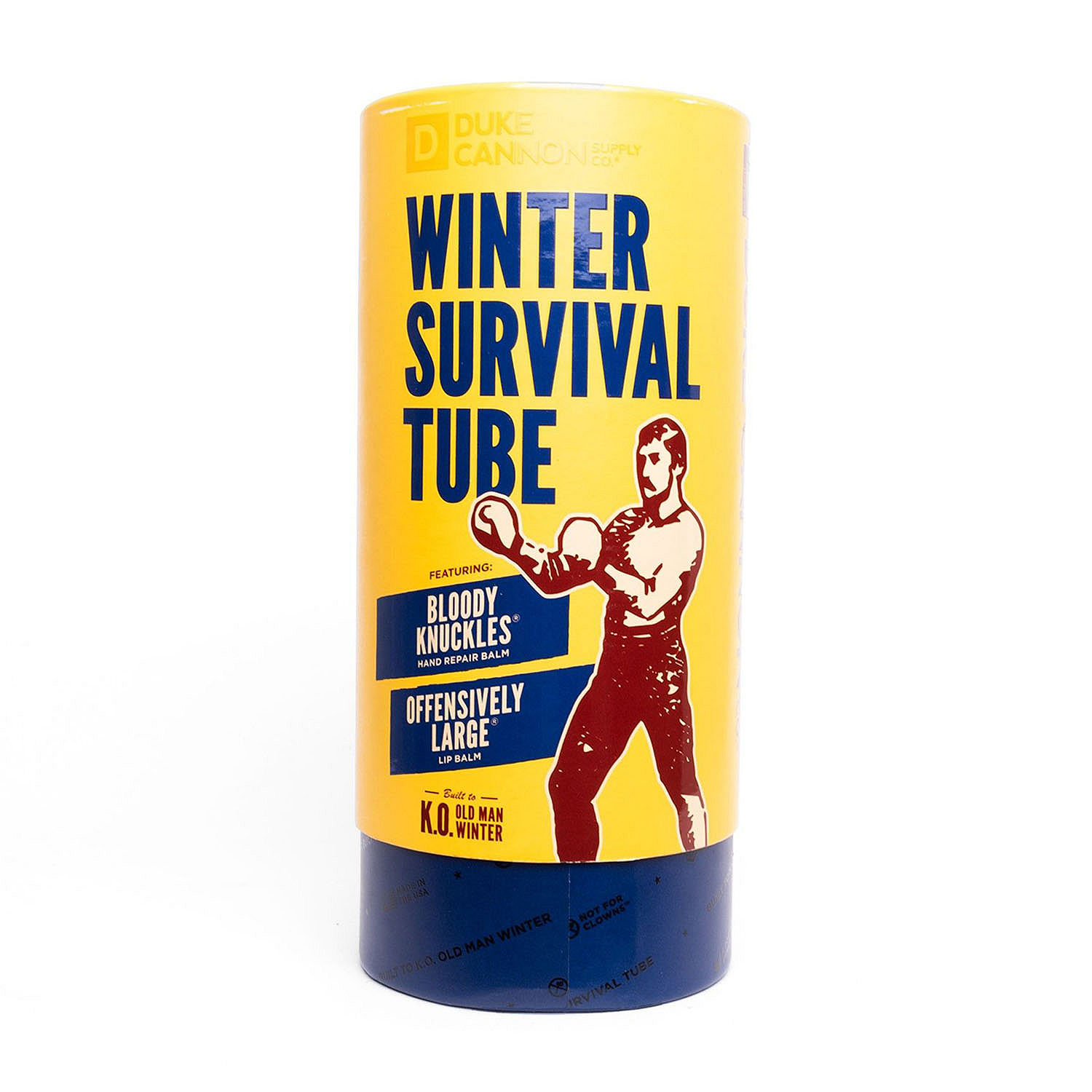 "Survival Kits"- Duke Cannon offers peach men's grooming products and I have no issues with a company that churns out quality products while donating 5 percent of all profits to military causes.. But the packaging annoys the fuck out of me. Take for example the "Survival Tube" shown above; it includes hand balm, lip balm, face lotion and cooling towels. In other words, if you ever found yourself stranded in the Yukon and alls ya got is this boy boutique bundle? You're going to become a grizzly sandwich right quick. And yes, I understand why companies pimp their merch with this terminology because I've done it. And I always hated myself just a little bit more in the doing.
People who say "I'm keeping it 100 percent" annoy me.
Billboards that implore you to pay attention to the road because distracted driving can be fatal are not simply annoying, they're dangerously annoying!
Hard seltzers . . . annoying.
You know when you go to the store for one item and then you start buying other shit? And then you get back home and realize that the one item you went to the store to buy is the only thing you forgot. How annoying is that?
"Gear"- Everything is gear now. The proliferation of tactical terms speaks to a society that looks in the mirror and sees a badass staring back at them when in reality we are closer to Chuck Barris than Chuck Norris. I realize calling a winter jacket or a pair of sneakers or hell, even a wristwatch something more physically imposing is all about maximizing profit and burnishing a brand, but hell if it's not annoying as all get out.
People who don't say "Thank you" when you hold the door for them. Hey, I ain't looking for a Nobel Peace Prize for holding the fucking door for your ass. Just a simple thank you. Two words . . it's not hard people!
The Tua apologists who act as if the kid's struggles in his first two seasons were entirely the fault of former head coach Brian Flores. I seem to remember a QB who was stuck in a similar situation to what Tua went through; he had a defensive minded head coach who was a genuine hard ass and didn't have any use for his QB either. And yet, Tom Brady did pretty okay during his time in New England . . .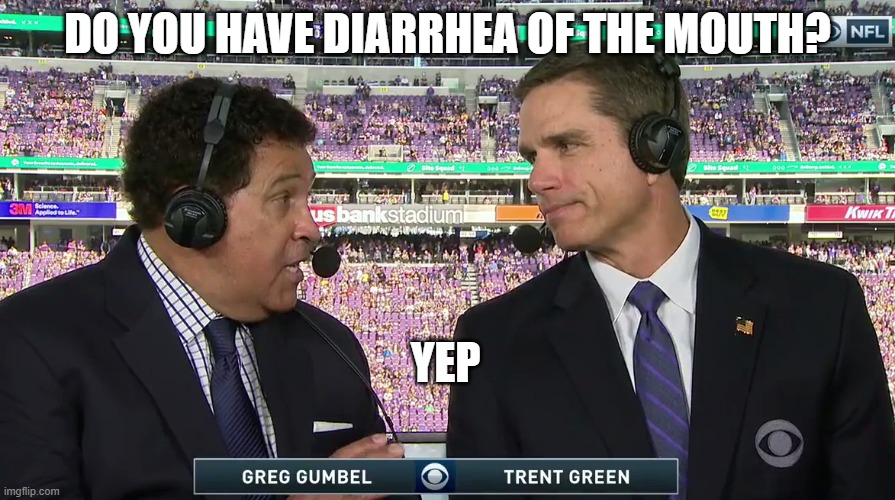 Money Mouths- As Phil Mushnick of the New York Post has pointed out many times, sports fans tune in for the game, not the voices calling it. I would tune in to a Chiefs vs Bengals game if my uncle was calling it, and he's been dead for years. Conversely, nothing and no one is going to compel me to watch a Lions vs Jaguars tilt. And yet, the networks keep throwing good money after really bad by signing names like Romo, Aikman and now Tom Brady to obscenely extravagant contracts to be the voices of their most valuable product. I think they wear suits and spout inane football jargon to justify the silly money. They can shout that a player is "running north to south" instead of running in an open field, and that he is "high pointing the ball" rather than saying he jumped higher than the other guy to make the catch, but you ain't selling me on it. As if all this isn't bad enough, after the networks hire these guys, they lay off a bunch of working stiffs whose profiles don't come with a Q rating. It's not just annoying, it's awful.
Hallmark movies.
Hallmark cards.
Okay, anything Hallmark.
You know what annoys me to no end? People who don't take a hint when you start walking away because you have used up all the small talk you can muster and you just want to get on with your day but noooooo, they keep right on talking. They don't care that you're done with the conversation . . they never stop to think that maybe you'll hate them for wasting your time . . . and then they hit you with, "Are you all done with your Christmas shopping?".
I take back what I said earlier. Maybe a Netflix murder docu-series is in my future.