In light of the overwhelming popularity (sic) of my Annoyances and What If posts, I decided to add one to the arsenal of my misspent thoughts by playing matchmaker with Why and Not. Be advised, this post comes with zero guarantees so if you're not completely satisfied with the results, please contact the RNC. Mention Raymond Shaw and get a coupon for a dozen wings at your local Hooters!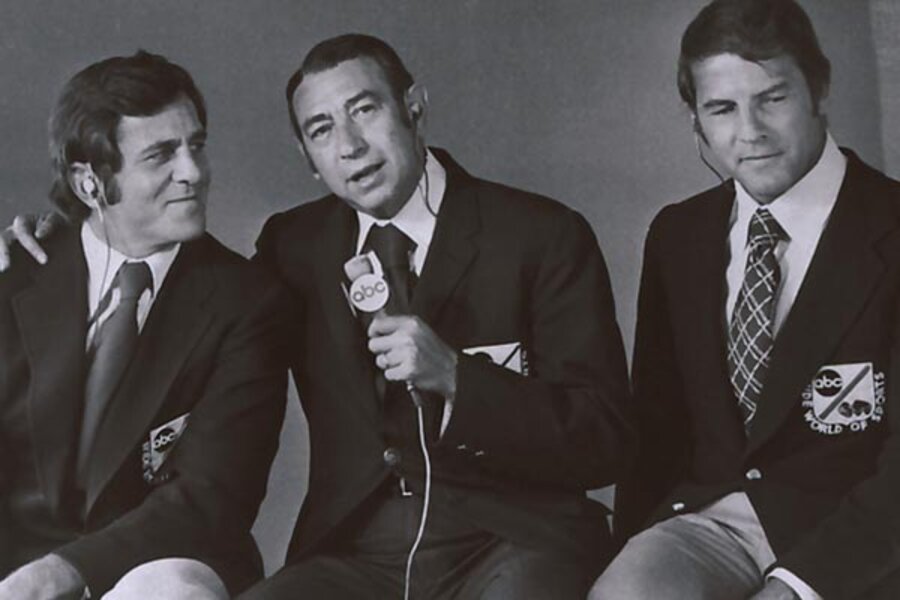 Why Not . . . make football announcers fun again? For the first time?!
This one was inspired by my last annoyances post where I bitched and moaned about the overpriced mouths on sports telecasts. It got me thinking about how the networks are wasting our time and their money by importing brand names like Brady to call games when the reality is, they already have talented personalities on the payroll. NBC can stick with the traditional play by player to provide the nuts and bolts. But why the overpay on color analysis?
I'm assuming the only reason NBC employs Chris Collinsworth is because air horns weren't available. Why not use a rotation of color analysts that run the gamut? From news anchors to morning show hosts, comedians and actors who are already cashing NBC checks? Every single streaming platform and television network should be doing the same. This way, they're keeping it brand and they're expanding their audience since the casual viewer who doesn't give a wit about the game might tune in just to hear Costner, Cowell or Hilary Swank . And this would put a stop to the requisite staffing cuts that come with each new big name hire.
Why Not . . . keep a fork on standby when using chopsticks?
Why Not . . . stop pretending you can't have dark chocolate for breakfast? Have you noticed the shit show of a world that's happening right outside our doors?
Why Not . . . offer baseball fans a couple of traditional double-headers every season?
Oh shit, I forgot! MLB owners can't quit quilting the quid since they've got all those high def checks to cut. But here's the thing, how do they expect to make new friends if they ain't providing any benefits? So throw the fans a couple bones now and again, and no, interleague play isn't a gift . . it's just another bill.
Why Not . . . bring back Steve Martin and Martin Short for the SNL series finale? Add Eddie Murphy, Tina Fey, Bill Murray and Myers, Sandler, Chase, Fallon , Crystal and any other star that made Saturday nights worth staying in for.
Why Not . . . chill on the flying cars talk already?
I realize that Back to the Future released our inner Yuri Gagarin, but there's a reason car companies relegated all that space aged chatter to a storage unit. Okay, their reasons were mostly logistical and cost conscious since they have a bottom line to answer to, but their common sense also had a say in this. And do you know what it was saying?
The idea of flying cars is nuts.
People haven't come close to mastering solid ground. And doesn't the FAA have enough shit to worry about without getting calls about 'drivers' that went off the radar? Maybe in a million years when humanity finally solves the ten o'clock meets two 'o clock tango, but not a day sooner. What's that? We won't be around in a million years?
Perfect!