Vera Farmiga called me the other night to let me know she wasn't pleased with how long it's been since I put together a Hawt List. I had no idea she still read the lists after I pulled that Sarah Michelle Gellar stunt but she claims that wasn't no thing. The lists? Those are a thing. I'm thankful for her spankful, and as a result I've collected a half dozen dames to help y'all with those outrageous heating bills. So turn down the thermostat and turn up the flavor because we are booking passage for Isle of Hubba.
The heat is free of charge on this trip.
That whole girl next door thing went out of style with bubble jackets and legwarmers, but there's a lively debate going on to bring the term back. As in Blake Lively, the blessed beauty who fought off a hungry shark with a surfboard (fictionally), married Ryan Reynolds (seriously) and wins the room every time she walks through that door . . . truly.
All that, and the hat. It's just not fair.
The state of Georgia was winning big long before the Bulldogs started full housing the college football ranks. And that's because Logan Browning was born and raised in the land of peaches and honey. These days she is taking up residence in the hearts and minds of most anyone with a pulse. Maybe it's the sultry stare . . . or the sophisticated saunter . . but for my money Imma go with the eyes. Yeah, those eyes have it. All of it.
Mayra Hermosillo's got the Mexicana school teacher vibe going strong, and as Enedina Arellano Félix in Narcos Mexico, the gal knows how to cook the books. Hell, she knows how to cook anything she damn well pleases. Her nouns are suave, her verbs possess a cunning appeal and her conjugation is an after hours endeavor you will solemnly swear to. Long live the bad girl.
Speaking of the bad girl, Kate Siegel teaches a master class whenever she takes a role that leans hard into the dark side. When her eyes go all haughty, get ready for some naughty. This isn't to give short shrift to her turns as the good girl, because she can find the net just fine no matter. It's that silky smooth purr coupled with those prying eyes. Good? Bad? How about both?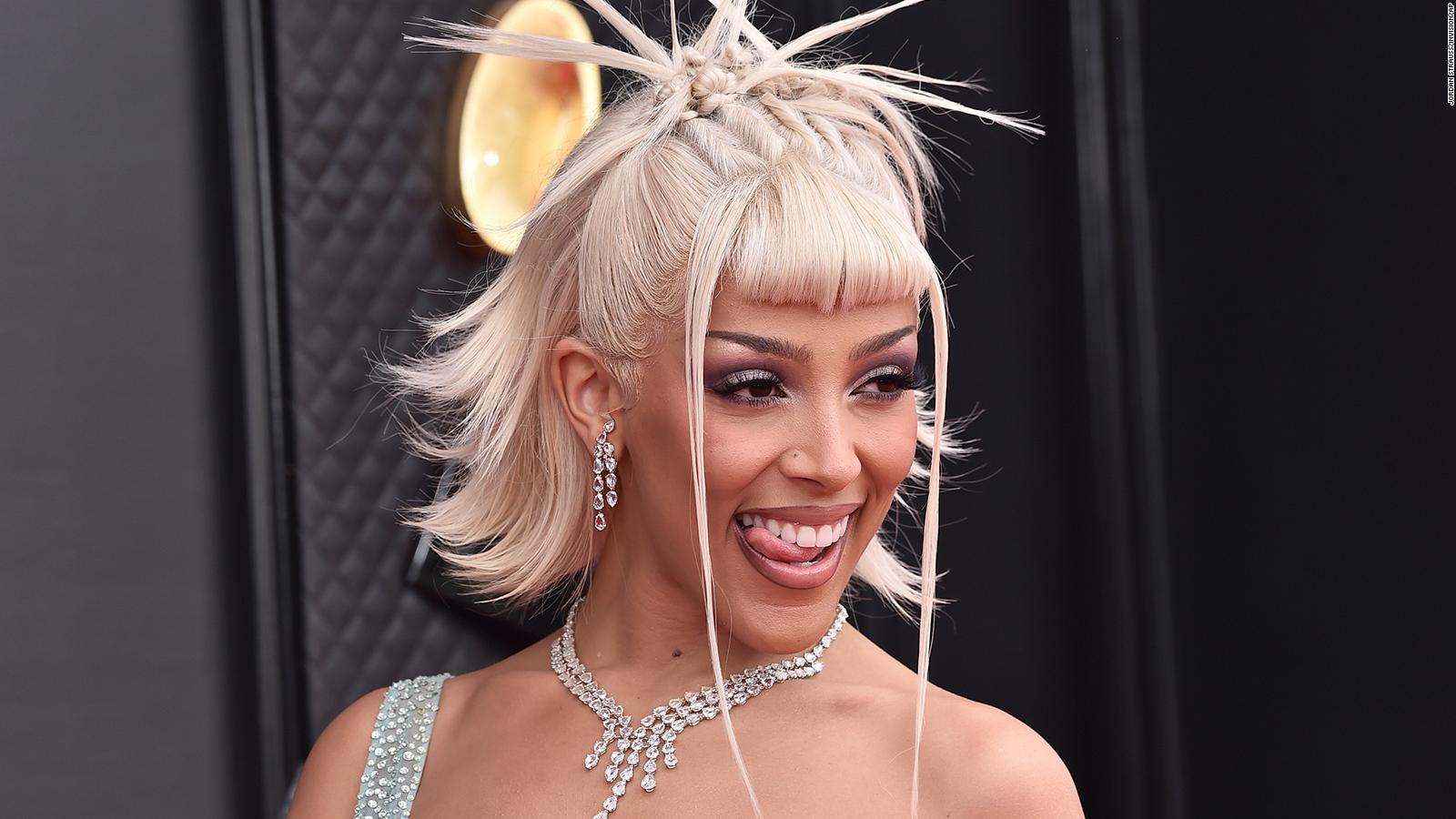 Doja Cat.
Okay, what? You need more than that lovely gaze and that funky alias to make you feel better? N'kay . . . This LA girl lit YouTube on fire with her 2018 smash hit "Mooo", but really, that was just a result of all her dues getting paid up because she had been on the scene for more than a decade by then. She is the Queen of "Hell Yeah!", so make sure to bow down fellas.
QVC is quite adept at two things: Talking you out of your hard earned cash by peddling shit you don't need. And babes. Of course, it's their impressive ensemble of hostesses that makes the first part so much easier to pull off. And while I don't know my QVC's, I know Jennifer Coffey just fine. And so what if she has regrettable taste when it comes to her favorite football team. All that really matters is how she's making (almost) fifty the new Dayummmmmm!
Welp, it looks like that is going to wrap up our the first Invitational of the new year. And I promise not to wait so long for the next walk down the Sorryless runway. Because I really don't care that the phone call from Vera happened to be a dream I had the other night.
It still counts.