It's been days since the last spy balloon sighting and the world is going cuckoo for cocoa puffs as a result. The cabal news industry is Jonesing for some more and those poor little weather balloons that keep getting shot down in a case of mistaken identity don't rate, because we don't care about science! We want to get scared witless over the prospects of China or Russia or ET bum rushing us into a dystopian future, because let's face it; anything's better than having to pay ten bucks for a dozen eggs.
Without more spy balloon sightings, Dick Cheney is gonna have to go back to shooting lawyers on his ranch. Not that there's anything wrong with that . . .
Let's get down to bi-ness . . .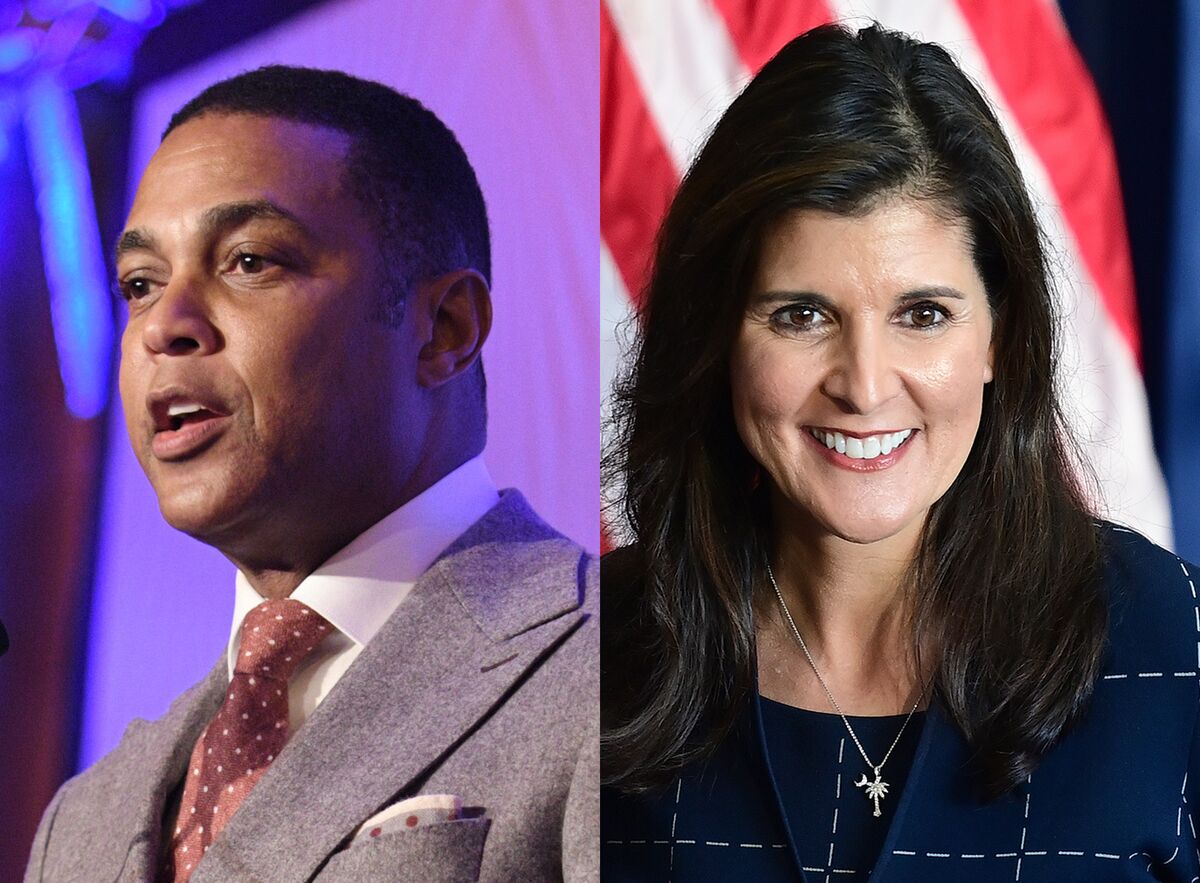 Don Lemon is aptly named.
The CNN talkie made news recently when he claimed Nikki Haley- who is 51- wasn't fit to run for President because "she isn't in her prime, sorry,". According to Lemon, a woman's prime is kaput by her 40's. When Poppy Harlow- who happens to be 40- challenged him on the ridiculous assertion, Lemon blamed it on his Google search. Because . . . journalism! And proving once again that no bad idea goes unpublished these days, Haley is now selling koozies on her website which read "Past my prime? Hold my beer.". Because . . . politics!
My early Super Bowl 58 pick is Dolphins over Lions. And no, I wasn't drinking when I wrote this. However, I might have been drinking when I thought this . . .
Yanno, lost in all the hoopla of the Brady retirement sequel was the fact that Ozzy Osbourne retired from touring on the very same day. The pickled piper just can't do it any more, but the fact that he was still doing it at 74 is a crazy train of thought. Whereas Brady is a health nut who played in a league that treats quarterbacks the way steakhouses treat the mayor, Ozzy has been at the top of a lot of dead pools over the last five decades.
Now that's the GOAT!
George Santos admitted he was a terrible liar on the Piers Morgan Show and finally! We can believe him!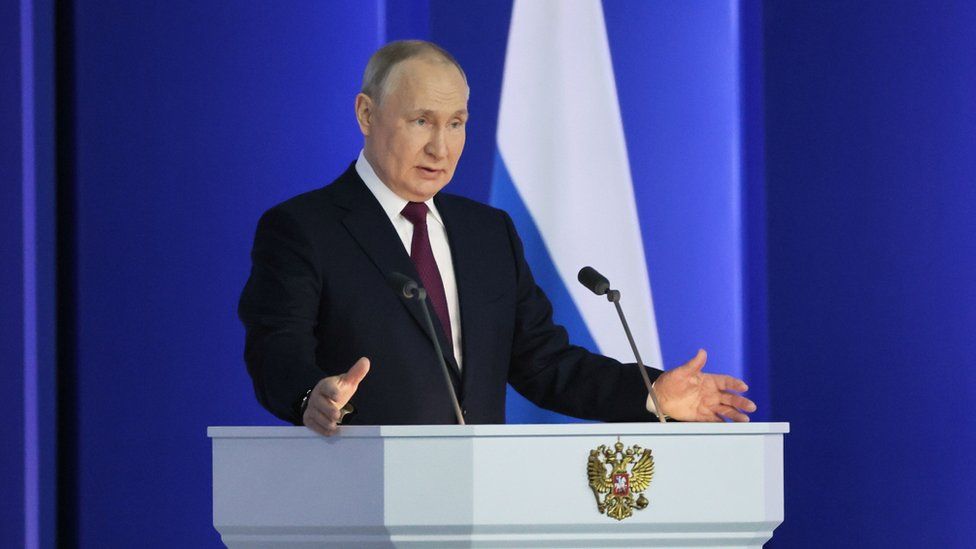 Vladimir Putin keeps showing up at closing time.
The Russian President announced he was suspending his nuclear arms treaty with the United States on the anniversary of Russia's invasion of Ukraine. In a scathing speech before the Russian Federal Assembly, Vlad labeled the west and NATO as hypocrites whose agenda is global domination. Remember when the most frightening thing about this putz were those clips of him riding his horse shirtless? Okay, they're still the most frightening thing about this putz. But this latest turn of events is shitty in its own right.
I made myself a three egg omelet with bacon and I kinda felt like Paris Hilton shopping for truffles at her boujiee market.
If music and psychological dramas are your thing, then you best check out Tar, starring Cate Blanchett as a renowned conductor who finds her perfect life coming apart at the seams. It's a story about the infinite possibilities borne out of genius and the shadowy corners we visit that can steal it all away. I know it's early, but this very well might be the best film I see this year.
Aaron Rodgers went on a four day "darkness retreat" to get away from it all and he taped it. He craves attention the way I crave pizza.
Nothing is sacred.
The derailment of a Norfolk Southern freight train carrying hazardous materials on February 3rd is proving that sad fact all over again. Because every day since then has devolved into a mess of political grandstanding and corporate backpedaling.
Listen, President Biden didn't have to go to Palestine, Ohio to make what would've been little more than a photo op while taking resources away from the myriad issues at hand. But he should've canceled his surprise visit to Ukraine maybe? The optics, as they say, ain't doing him any favors. And what of Transportation Secretary Pete Buttigieg taking more than a week to even address the disaster? Considering all the misinformation coming out of Ohio early on, he has to be ahead of that.
Of course, Florida guy showed up with his own brand of water and a shitload of McDonalds. So not only do area residents have to worry about the air they breathe and the water they drink . . now they have to deal with this toxic act as he tries to capitalize on the devastation. I bet you he didn't mention all those regulatory rollbacks he orchestrated when he was in office. He let companies like Norfolk Southern skate on requirements for faster breaks on trains carrying highly flammable materials, and he ended regular rail safety audits of railroads. We already know whose side he's on.
The people of Palestine, Ohio don't deserve this. Neither do we.
The more things change, the more I believe Michael Jordan was the greatest basketball player that ever lived.
I don't need to debate this. Not after witnessing his brilliance first hand. He turned Madison Square Garden into a Broadway play every time he visited. He transformed ninety-four feet worth of polished maple into a symphony that was equal parts Mozart and James Brown. And when he took matters into his own hands, it was judge meeting jury with the executioner standing by with a hot mic.
And yet, the greatest thing about this American icon is happening off the court these days. It's happening in hospitals and homes across the country, thanks to exploits that far exceed anything the man ever accomplished on the hardwood. Because as far as philanthropists go, he's in that conversation too.
Jordan recently donated $10 million to the Make-a-Wish Foundation, which sets a record for the organization. That's how Jordan celebrated his 60th birthday; by giving something back to those who need it most of all. And this latest gift comes two years after he donated $10 million to Novant Health for the opening of two children's hospitals; a network to which he has now donated $17 million. And he's done plenty more than that, only we never get to see it because the networks won't cover it and arenas don't get filled when charity and kindness is the main event. But it turns out that Jordan's best work is only getting better.
In a hundred years, maybe they will have forgotten about Michael and the Bulls at the Garden. Maybe those six world titles he brought to Chicago will have gone rearview to the accomplishments of future generations. And maybe there will have been another maestro who made those ninety-four feet feel like outer space. But if there's a time capsule for Jordan and the only thing in it was that photograph up top?
That'll work just fine.