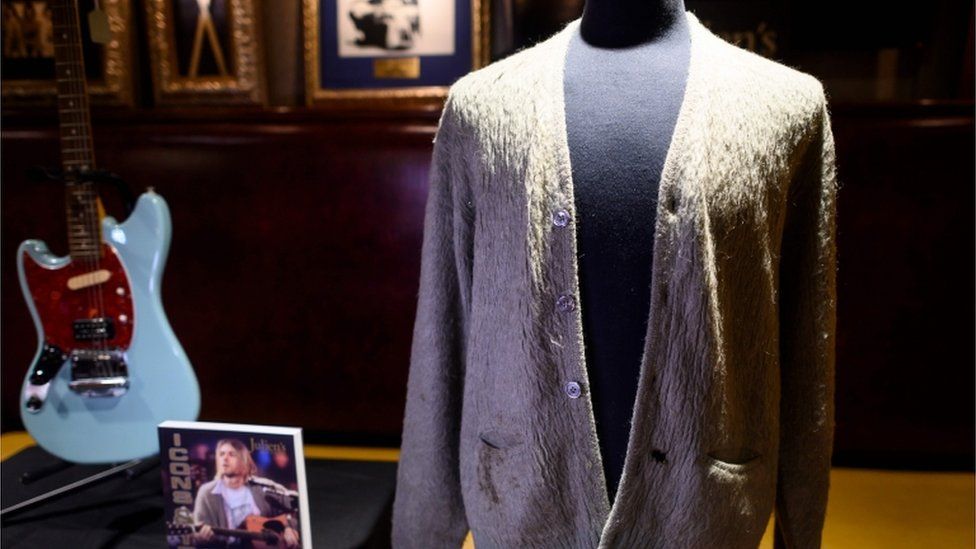 To paraphrase Herman Melville, it was a pretty great fucking trip.
I cut the ties with my Kurt Cobain sweater jacket this week. No, it's not the weathered cardigan made famous by the Nirvana front man on MTV's Unplugged back in the Clintonian Era (for you kids playing along at home, that means thirty-years ago). Nah, Cobain's iconic threads fetched a cool $334,000 pennyroyals at an auction in 2019, whereas my humble getup was gifted to Goodwill.
That beloved sweater spent a solid quarter century in the starting rotation for yours truly. In the time from there to here, it lived several lives while always coming up jackpot for me, because I was on the value added side of presentable whenever I heaved that jacket into place. It could heist a dress down day and make it seem so much cooler than it actually was.
Versatility is easy riding for most guys (me) when the very idea of clothes shopping resides in Dante's cul-de-sac. My sweater jacket always spoke up for me and it never clapped back at another part of my ensemble. It jibed with just about anything, the way a righteous pair of Ray Bans can make the scene in any season, like all weather tires, and they'll be cool and dependable in the doing. Both. The thing happened into my wardrobe at a time when sweater jackets weren't simply a phase for me, they were a state of being. And it outlasted all of them.
Alas, this mohair masterpiece didn't deserve to be relegated to the sidelines. Which is where it ended up over the last couple years. In my closet, alongside a couple pair of jeans I'll never fit into again unless I were to simply stop eating, a ski jacket that I won't fit into again unless I never stop eating and a couple of suit jackets that I keep in the event that someone either dies or gets married.
I couldn't let my Tonto go to tatters without giving it the chance to live some more of the A side, after having spent the last couple years of its life in hiding. In what should've been its golden years, I would mostly break it out when I was lazing around the house, but it had been a hot minute since I took it out anywhere past the front porch. So yeah, I'm glad it's going to get the chance to get back out there, even if that's going to have to happen somewhere else. Because all that matters is that they're can be a somewhere else for it now.
Alls I know is that I'm glad I came under its spell when I did, because it ended up being the accidental rock star in my fashion lineup. And while I could never carry a tune or play a lick? It never made me feel as if that mattered in the least. With its earnest fit and its humble pledge, the thing was Zen to my senses in all the ways that matter most.
Stay gold, Ponyboy.