In honor of the MLB All-Star Game in Los Angeles, Imma hold an awards ceremony with some serious -ish. Personally, I think hosting a bunch of stars in LA is incredibly redundant, but whatevs. All that really matters is that the Rob Lowe Drinking Game is gonna be a thing. Every time FOX cameras fix themselves on his lovely mug . . . Shot! The over/under in Vegas is currently sitting at 42, so yanno, plan accordingly.
Let's Coo Coo Ca Choo, shall we?
The player I would name my stadium after . . .
Admittedly, I'm utilizing a Ruthian interpretation in an age of sponsored sports venues, but love is love, yanno? There are so many great young players in the MLB and I could have devoted this entire post just to them. But Rob Manfred ain't gonna pay me for it so there's that.
So I thought about how Mike Trout is the valedictorian just about every season, with his A plus game and looks straight out of central casting. Juan Soto's sweet swing and inimitable skill set is most likely going to fetch him half a billion dollars in some town. Fernando Tatis would be on every other electronic billboard if he played in a big market. And Aaron Judge is a larger than life presence who has delivered more objects into orbit than NASA.
All these dudes are the right answer. To someone. But the fella I'm giving the keys to the joint to is Shohei Ohtani. Because he is a double threat the likes of which a sport that is nearly one-hundred and fifty years old has never seen before. He hits homers at an MVP clip whilst shutting down the opposition with an arm that turns out more lights than a bartender. He's not simply sharing the rarified air of a guy named Ruth, he's . . . . baseball gods forgive me . . .  exceeding it.
Every fan's crazy for a sharp dressed team . . .
When considering which MLB team sports the coolest duds, there's a long list to choose from. The standard bearers keep it simple and clean. Clubs like the Royals, Dodgers and Giants sport the fresh, classic look in their home jams. Teams like the  A's and Orioles remain modern day throwbacks. And really, more than half the league keeps it cooler than cool with their (non-alternate) uniforms.
Above all others, it's the St. Louis Cardinals home whites that do it for me. It's joined at the hip with the town it calls home.
Winners and losers come and go, but baseball names are forever . . .
The MLB has always had a funky thing going when it comes to its tenants. From Buttercup Dickerson, Phenomenal Smith and Dizzy Dean to Sugar Cain, Razor Shines and Coco Crisp. Yeah, I could do a couple of posts on baseball names and not even come close to the finish line.
Today's MLB is no different when it comes to cool names. You got Buck Farmer and Scooter Gennett. Then there's Mookie Betts and Jurickson Profar. And I can't forget about Chance Sisco and Ozzie Albies. But for my money, the winning name in today's game goes to Tampa Bay's Wander Franco. It's science fiction meeting Kinsella in a novella.
Baseball stadiums separate the sport from all other professional leagues. And on this count at least, it's not even close.
Unlike the other sports, baseball possesses no uniformity from one home to the next. Each team's stadium is uniquely its own in some kind of way. From the Green Monster of Fenway to McCovey Cove in San Francisco to the fountains of Kansas City. And that's not even to mention how cool so many of the game's cribs truly are.
But for my money, PNC Park in Pittsburgh is the end all. Some day, the Pirates are going to field a team deserving of the stadium they play in. Hopefully that day comes before they raze the thing and replace it with a multi-use arena that houses six Starbucks stores and an IKEA. Until such time, Imma appreciate this gem on the Allegheny.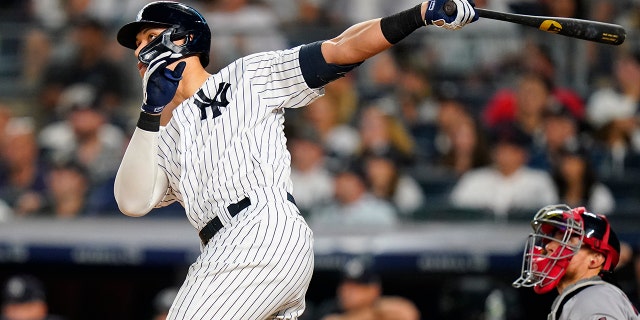 Of course I couldn't go through an entire baseball awards-ish post without mentioning the team with the best record in baseball: My beloved New York Yankees.
There is no boast to my toast. Just a hopeful nod to the fall, where the wins are much harder to come by. See, Rob Manfred and his conniving cronies can't steal the essence of the game from those of us who are old enough to know what stirrups and pepper games are.
October plays for keeps. Maybe the Yankees finish what they started, but it's no fate accomplished. Not with the Astros standing in the way. Or maybe it'll be the Sawx again, or the Jays for the first time in a while. And there's a better than even chance it could be the Mets or Dodgers, Padres or Cards. And hell if I'm not leaving out the current hottest team in baseball: The Seattle Mariners. They haven't been to October since 2001. Back then, the Yankees played spoiler by knocking off a Seattle squad that had toted the best regular season record into that series. And maybe there's a Mariners fan or two who remembers all that and would love nothing more than for their team to return the favor. The only sure thing is that there ain't one.
Only Longfellow knows for certain.