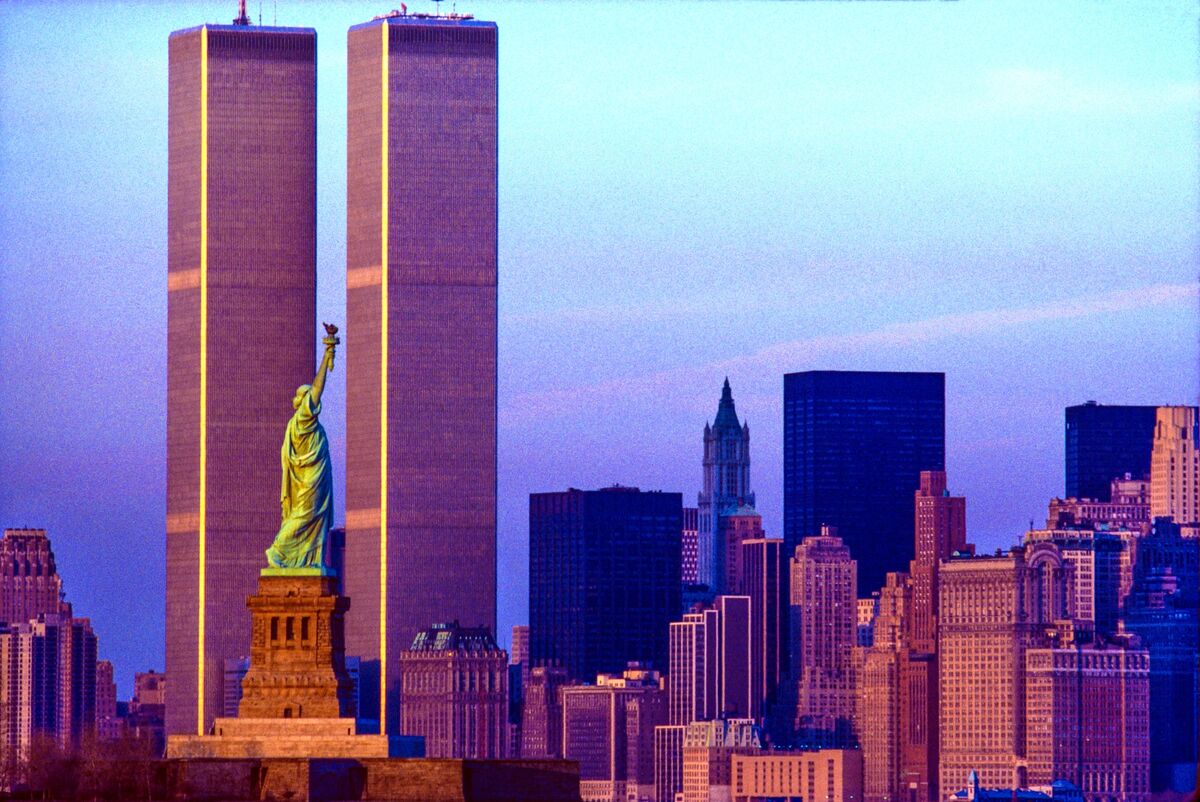 "Good Lord . . . there are no words . . ." CNN Anchor Aaron Brown as the north tower of the World Trade Center collapsed.
Something hit the World Trade," My wife told me as I was shaving.
Of the myriad thoughts that scrabbled through my brain, I never approached the reality of what had just happened. As I listened to the news coverage, describing the event as a small plane crashing into the North tower, I knew this wasn't true. I'd been to the twin towers and gotten lost inside the mighty shadow it cast on my every step. They were double imaged testimony of man's ability to dream big and build even bigger; One hundred and ten stories tall and almost three-quarters the length of a football field wide. A twin-engine Cessna would've resembled a pock mark on the side of this massive structure.
"It wasn't a small plane . . no way," I said.
It was a few minutes before nine a.m., minutes that separated us from a sinister new normal and the worst kind of evidence that our world had gone sick with madness. I listened as the news reports kept getting it all wrong, and I prayed for the uneasy feeling that wouldn't quit my bones to leave me be.
I stepped outside to take a call from my sister and lit up a smoke as we talked about what we didn't know as if it meant something. The sky was a pristine ocean of blue that held forever in its mighty reach, as if Andrew Wyeth had paid God a ransom for the privilege. And then those precious minutes stopped separating us from the truth and then the second plane hit the south tower and then that peaceful blue sky went black and then a quiet Tuesday morning on the cusp of autumn became the meanest winter.
It wasn't long before Washington was hit, after which every major city across the country braced for the next attack. And then reports of a plane going down three hours west of us, and then the waiting as time got stuck in this insidious clench of hopelessness. By Tuesday night, I feared sleep as the threat of more attacks continued to prevail. And when I woke early on Wednesday, it was as if midnight had visited us and decided to stay.
I walked my kids to school at the end of the week. I felt an intense need to propagate simple moments out of the unseen world, and I was struck with an even deeper sense of humility. I visited the principal to offer my apologies. I had engaged in a heated argument with him on that Tuesday morning when I insisted on picking up my kids from school because I wanted them with me. I remember the exhaustion on the faces of every adult I came across. We couldn't turn back time, we couldn't undo all the horrible crimes that had been perpetrated on us. The calculus on a new millennium had morphed into a frightening new reality, where every person, place and thing could be the end of days.
The weekend was full of shutting out the world around us the best we could, but it was no use. There were calls from my sisters who had just gotten home from Maine and calls to my cousin, who had been in the north tower, and calls to friends who still wanted to talk about the one thing we were trying to get away from but never would.
I went to church that Sunday. It was something I rarely did by that point, but it felt like the right place to be since I was desperate to gain a peace of mind that wasn't happening in the days since the attacks. The house worked for me in the way I assume it's intended to work because I prayed as if I had a direct line to Mother Mary's ear. I prayed for the heroes who were lost and I prayed for the heroes who kept digging for signs of anything at all. I wished for that deep blue ocean of a sky to return those precious minutes back to them . . . the minutes that came before a raging storm stole their forever away. I wished for a different somewhere, a place where that brilliant sky might get to finish its work for their weary souls.
Wherever they were.