New York Yankees outfielder Aaron Judge is sitting on 46 home runs for the season and his pursuit of the MLB single season record of 61 home runs in a season- set by Roger Maris in 1961- is still a thing. He would need to go on a hot streak to surpass Maris, but at least he's not playing with Monopoly money the way Bonds, McGwire and Sosa did back in the Age of Bud. Judge has been the lone bright spot for the Bombers since the team woke up from its magic carpet ride last month and started playing like the Kansas City Royals. Those solid World Series prospects have taken a sad turn but at least Judge is still giving Bombers fans something to get excited about. And so what if all it means is that he's auditioning for the Los Angeles Dodgers, it still counts.
This early edition of the Rundown will be the last episode of August and I pushed it up so as to provide an extra day with which to reply to any comments before I D.B. Cooper the hell out of town until next weekend. I'll be back 'live' in September with more of the good, the blah and the gravy.
As for the last Rundown of summer, let's get to it!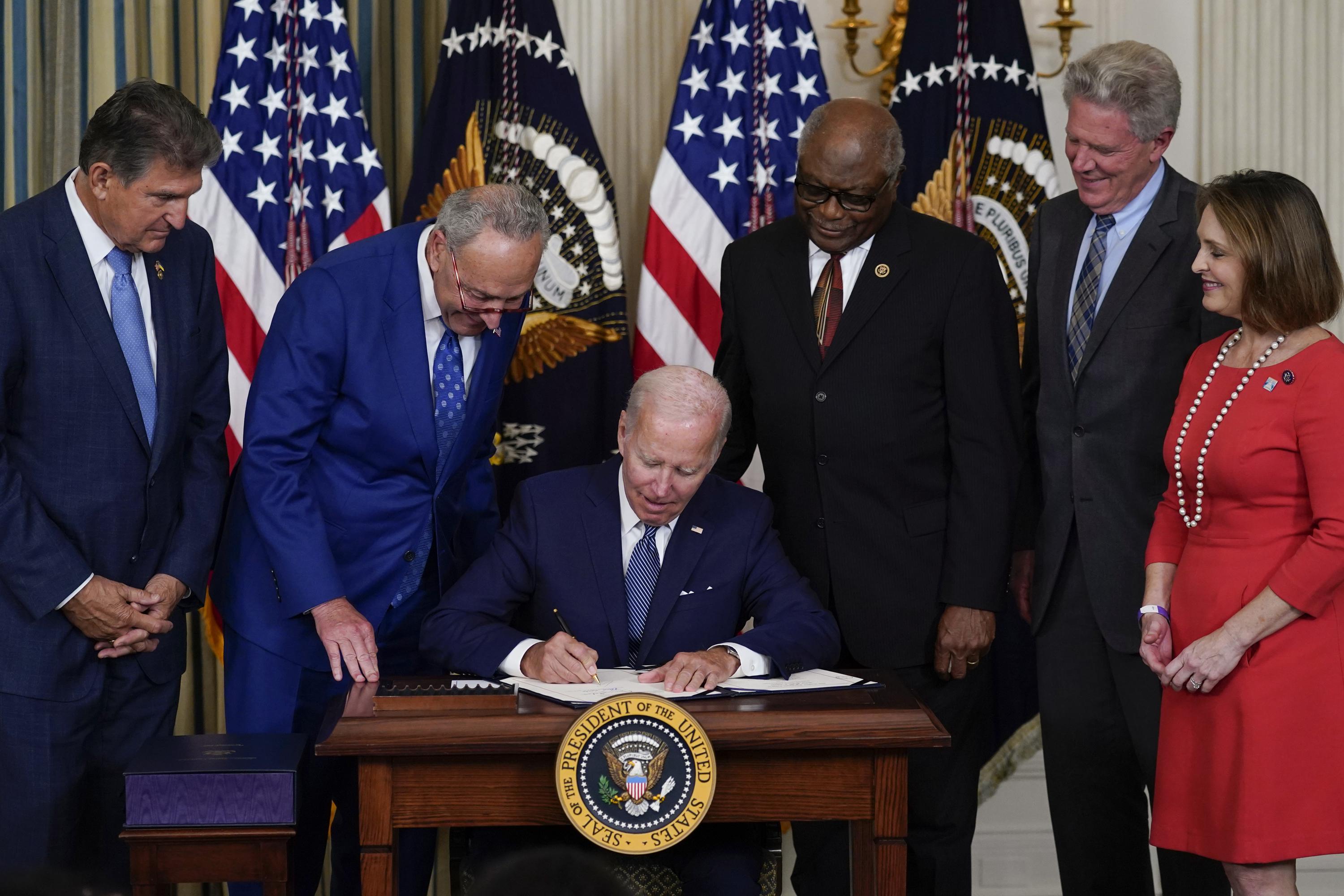 Joe Biden signed the Inflation Reduction Act this week. The bill aims to lower prescription drug costs, address global warming, raise taxes on billion dollar corporations, reduce the federal deficit and bring back the McDonalds fried apple pie. And okay, I made up that last one about Mickey D's bringing back my favorite fast food item ever. Even if it is well past time.
The President called the sweeping bill a win for the American people and a loss for special interests. He also took a jab at Republicans by pointing out that not a single one crossed the aisle to side with him on this. Add to this a backdrop where Trump is divulging the names of the FBI agents who conducted the raid on his crib . . . while Liz Cheney attempts to steel Americans against the violent reprisals from Trump Nation during her concession speech in the Wyoming House seat race . . while DeSantis plays like Little Finger down in Tallahassee.
If you thought the mid-terms were going to be contentious before, just you wait . . .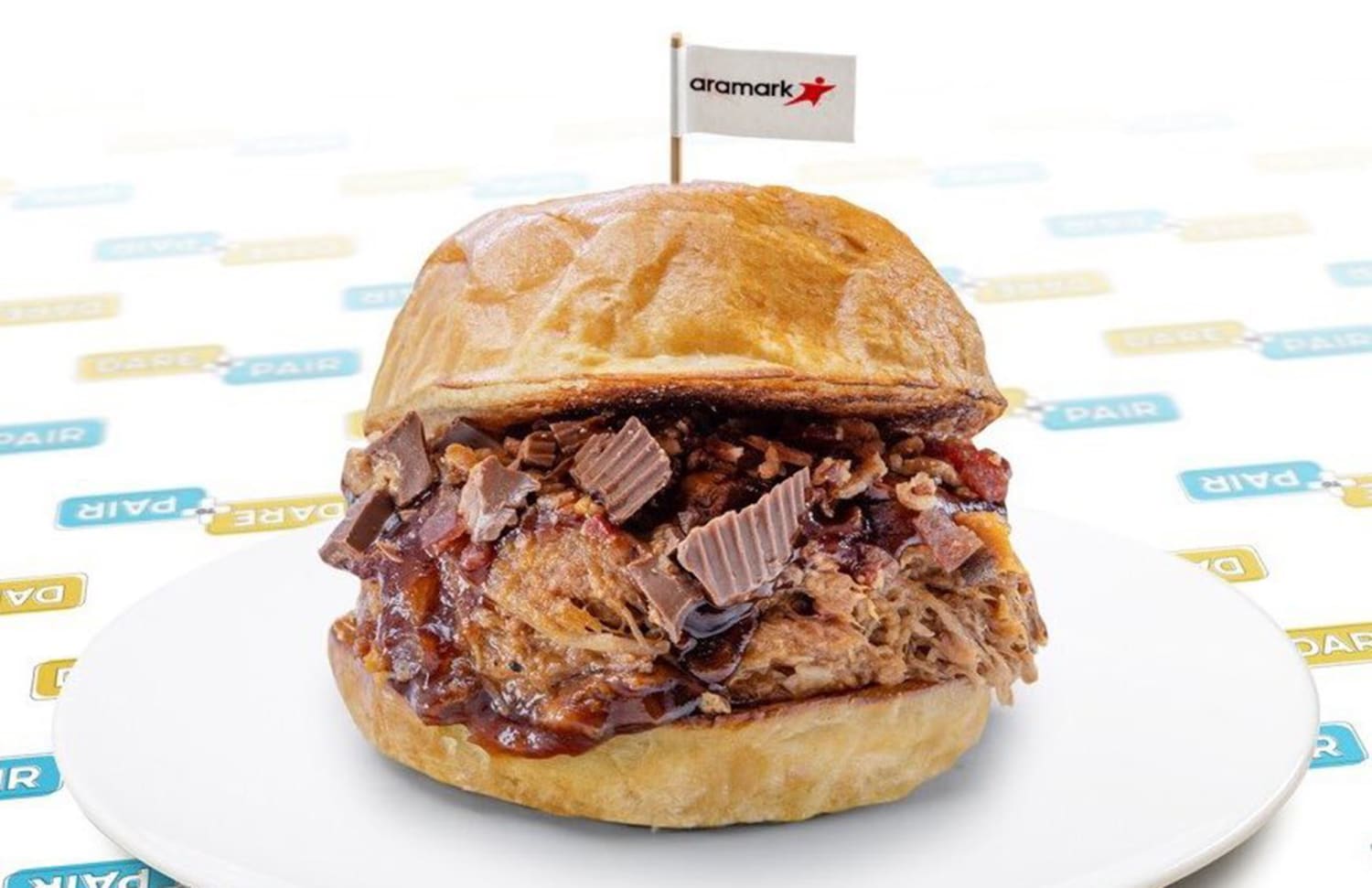 Marco's Hell No! of the week goes to the Kansas City Royals, whose horrid performance on the field has seeped into their concessions now. The above menu item was rolled out by the team and while I am down for the mad science of menu mashups, this creation has frenched my fries.
The new BBQ Reese's sandwich starts with pulled pork being strangled in a bath of barbecue sauce (Strike one!), followed by bacon bits (Strike two!) and finished, literally, with crumbled Reese's peanut butter cups (You're out!).
Let's hope Disney is gonna make good on its plans to make a movie about Keanon Lowe's heroic efforts to thwart a school shooting back in 2019. Parkrose High School student Angel Diaz had grown so despondent that he intended to shoot himself in front of his classmates. And if you're of the opinion that compassion has gone out of style, check out this simple exchange that helped prevent a tragedy that day.
"Nobody cares about me," A sobbing Angel Diaz told Lowe.
"I care about you," Lowe told him. "That's why I'm here. I'm here to save you. I got you, buddy."
Lowe lost his job at Parkrose in the year of Covid, but ever the survivor, he's bounced back just fine; he wrote a book and he's currently working on Scott Frost's Nebraska Cornhuskers staff. His story is one that needs to get told and shared and remembered. Get this done Disney!
Sarah Palin is back? Well, in typical Palin fashion, she's kind of maybe sort of almost but not entirely back. She'll be taking part in a special election in her bid to nab Alaska's one House seat, and if you ask me, I've missed Tina Fey so I'm kinda torn on this whole thing.
I've included a multiple choice quiz for the occasion. All you have to do is pick out the Sarah Palin gem from the four possible choices below. Good luck!
A) "The only thing that stops a bad guy with a nuke is a good guy with a nuke".
B) "'Refudiate,' 'misunderestimate,' 'wee-wee'd up.' English is a living language. Shakespeare liked to coin new words too. Got to celebrate it!'
C) "Polls? Nah . . . They're for strippers and cross-country skiers,"
D) "Only dead fish go with the flow,"
The answer of course, is all of them.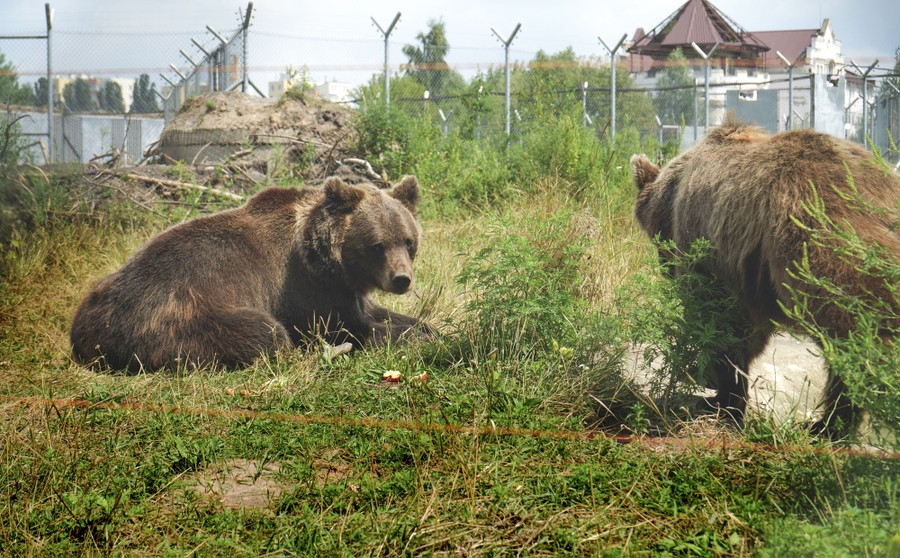 Marco's Hell Yes! of the week goes to the good people of Kyiv who are saving bears in the war-torn region of Ukraine. Natalia Popova and the animal protection organization UA Animals have already sent 200 of these magnificent creatures abroad while relocating 100 more west of the city. I'll leave it to the writer and naturalist Henry Beston to ride this baby home.
The creatures with whom we share the planet and whom, in our arrogance, we wrongly patronize for being lesser forms, they are not brethren, they are not underlings, they are other nations, caught with ourselves in the net of life and time, fellow prisoners of the splendour and travail of the Earth.
Brian Dahl was eleven years old when he wrote a letter to the future. The sixth-grader from Oxford, Mississippi had mailed the letter inside a bottle as part of a class project. It was during a field trip that the kids launched their words and thoughts into the Talahatchie River. Brian remembered to say "Please" and "Thank you" to the recipient of his message in a bottle back in 1989.
Fast forward to 2022 when Billy Mitchell, a salvage worker in Vicksburg, some 200 miles north of Oxford, happened upon Brian's message wrapped in a green bottle.  "I always look for stuff that's unique — driftwood or anything . ." Little did he know that his find would turn into a lot more than anything.
Mitchell and his boss Brad Babb got to work in an attempt to find the author. They had their work cut out for them. Most of the letter had been destroyed so they reconstructed the remaining life in it with precious care: They stayed after work and they called local school districts and then they posted an image of the message and its contents on the company's Facebook page.
That's how the Dahl family was reunited with their son Brian, who passed away at the age of 29. Eric, wife Melanie and son Chris made the trek to Vicksburg to meet the people who had discovered the thirty-three year old message. And then Brian's family shared stories of the man they knew with the people who had re-introduced them to the boy they loved.
A special meeting of new friends, made possible by a boy with a huge heart. One last hello, delivered from the grasp of oblivion to the future he never got to see but one he most certainly has touched, with words that never stopped breathing and a love that never stopped swimming. Billy Mitchell believes the note is proof that Brian is still here, keeping watch.
Amazing grace, how sweet the sound.